Our varsity soccer team had the privilege of playing at Lower.com Field on Saturday (Home of the Columbus Crew)! What an awesome opportunity to play in this new stadium. They tied 2-2 against Liberty Christian Academy. #gccseagles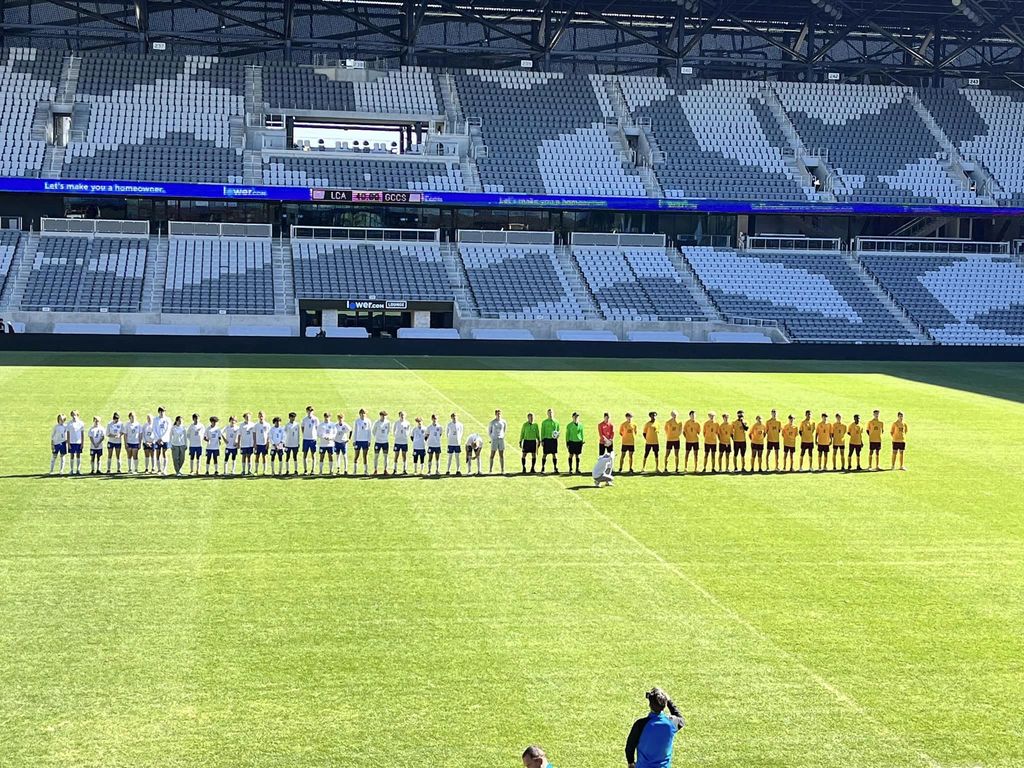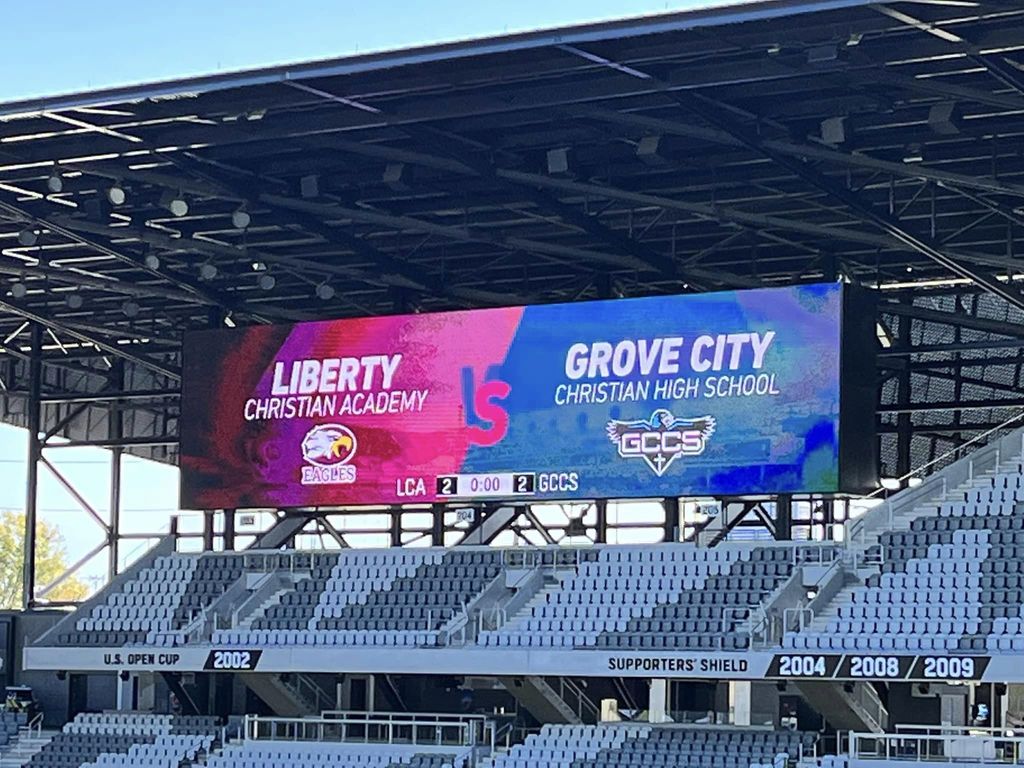 Come out tonight and cheer on our 8th grade volleyball team! They are in the championship game against Fairfield Christian Academy at 6 pm. Go Eagles! #gccseagles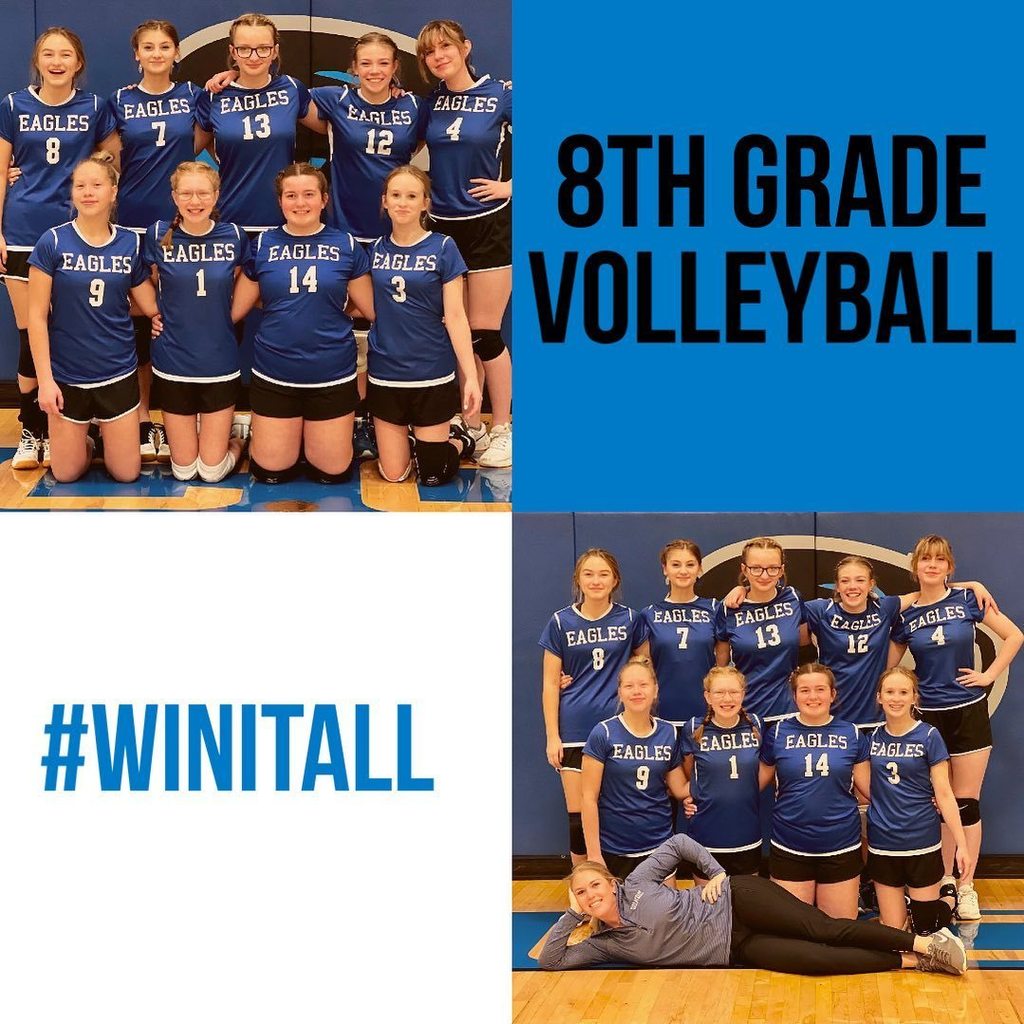 Reminder that tonight is our discussion on Parenting with Hope with Dr. Tammy Smith. This event will be held in the Bonus Room (old bookstore) at 7 pm and is open to all parents, your child does not have to attend GCCS. Please RSVP & send questions to Laura Kempf (GCCS Parent Education Coordinator) at
lkempf@grovecitychristian.org
. Please enter at the main church entrance. We look forward to seeing you tonight!

The OHSAA Required Winter Sports Parent meeting will be held on Tuesday, October 25th at 7:00pm in the Worship Center.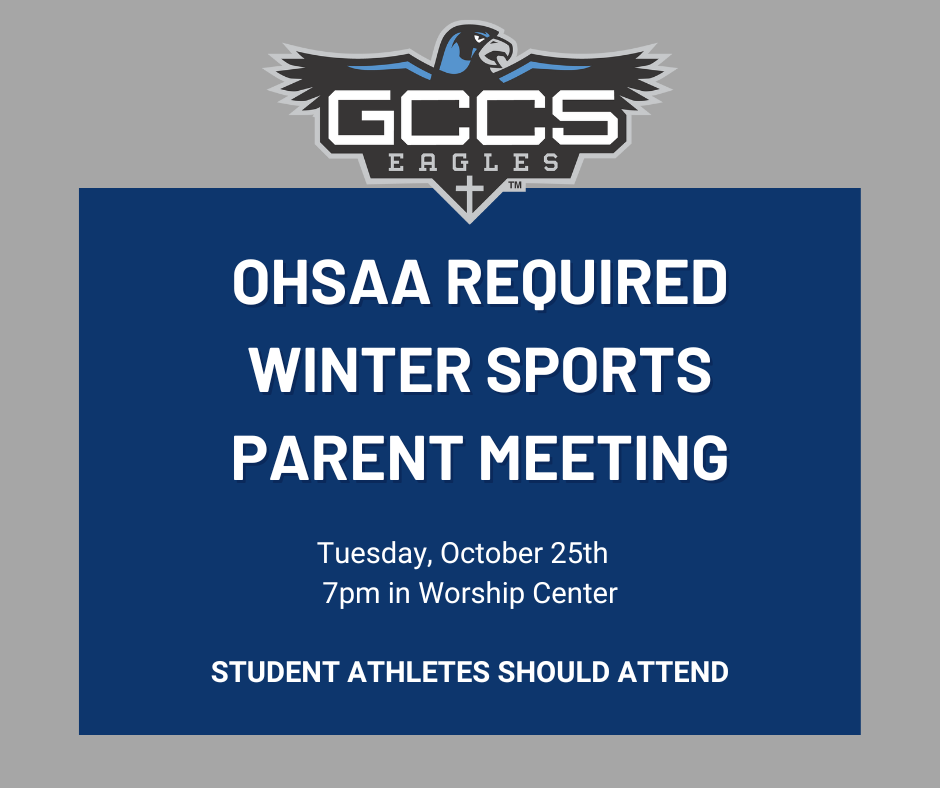 Fan Store Update! With the addition of Nike products, we are required to have a password for the Fan Store. Password: eagles *Please note when shopping that only sweatshirts and quarter-zips are dress code approved and may be worn over uniform tops.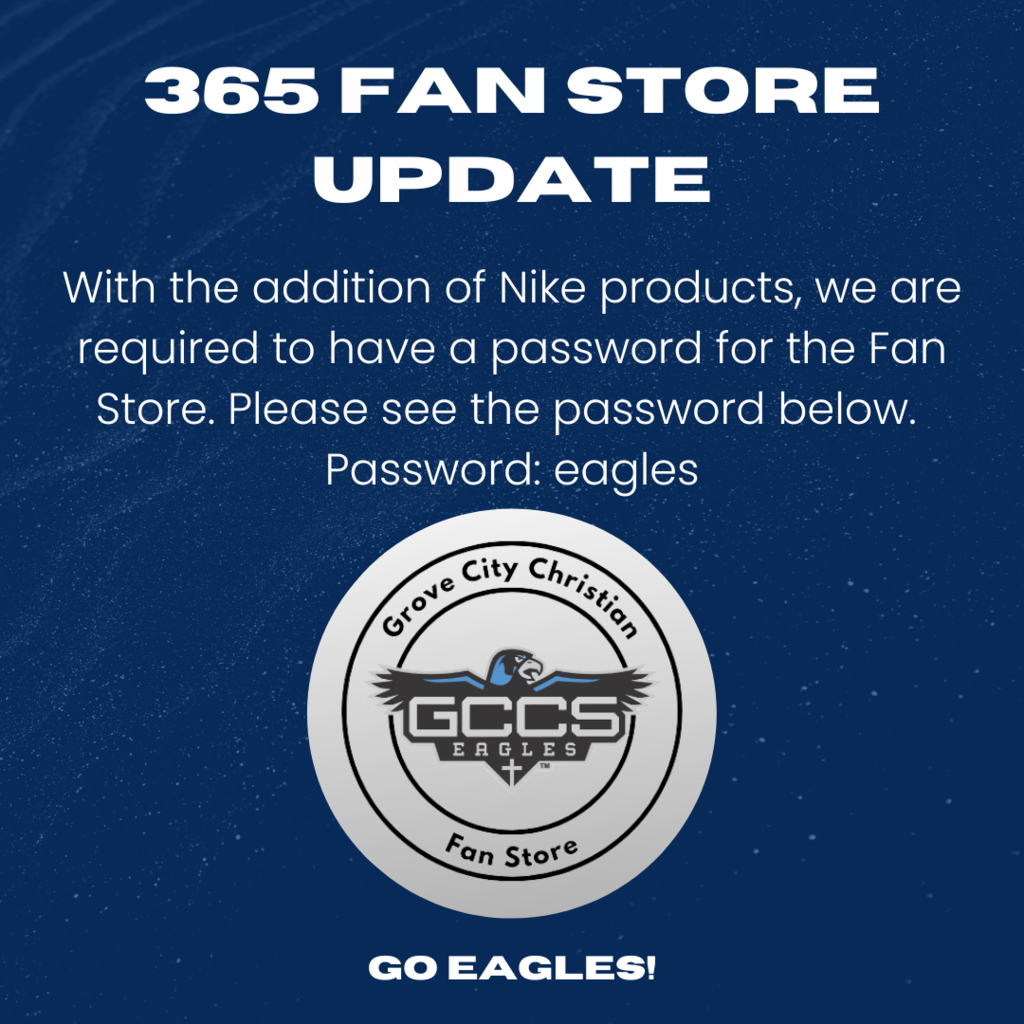 Congratulations to Coach Milam on his 100th win last night! After 10 years at Grove City Christian School, we truly want to thank Coach Milam for all he has done for our soccer program, our athletes, and our community. Go Eagles! #gccseagles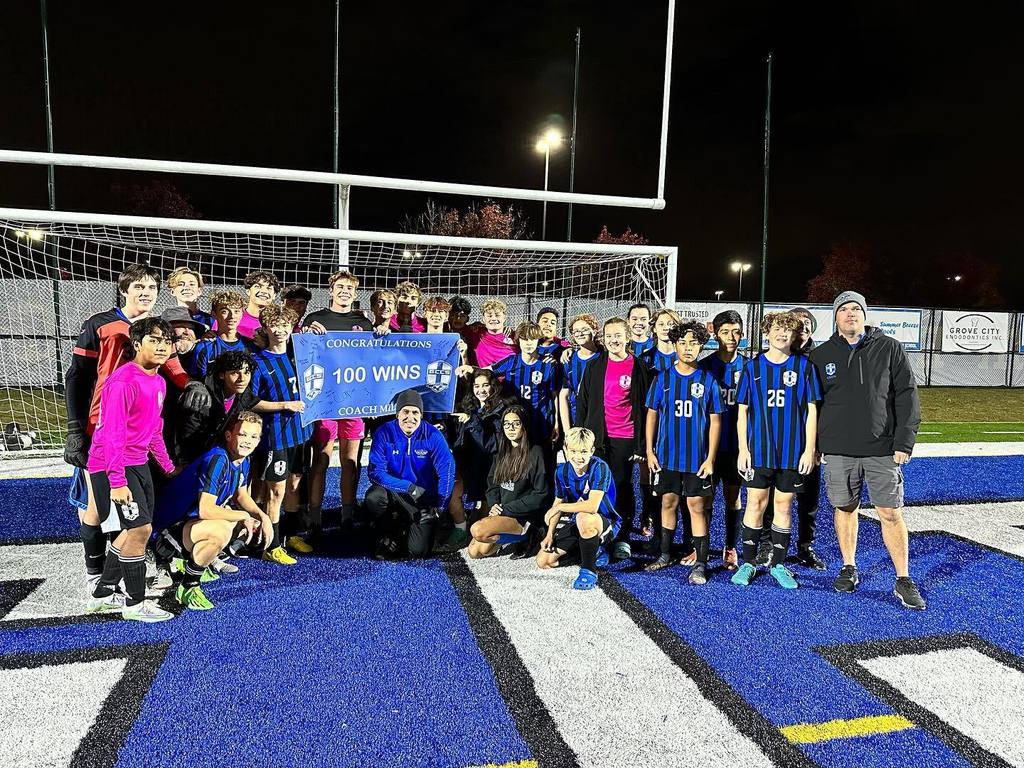 Come and support your GCCS soccer team as they play Liberty Christian Academy tomorrow at 12 pm at LOWER.COM field (home of the Columbus Crew). Admission is free! Go Eagles! #gccseagles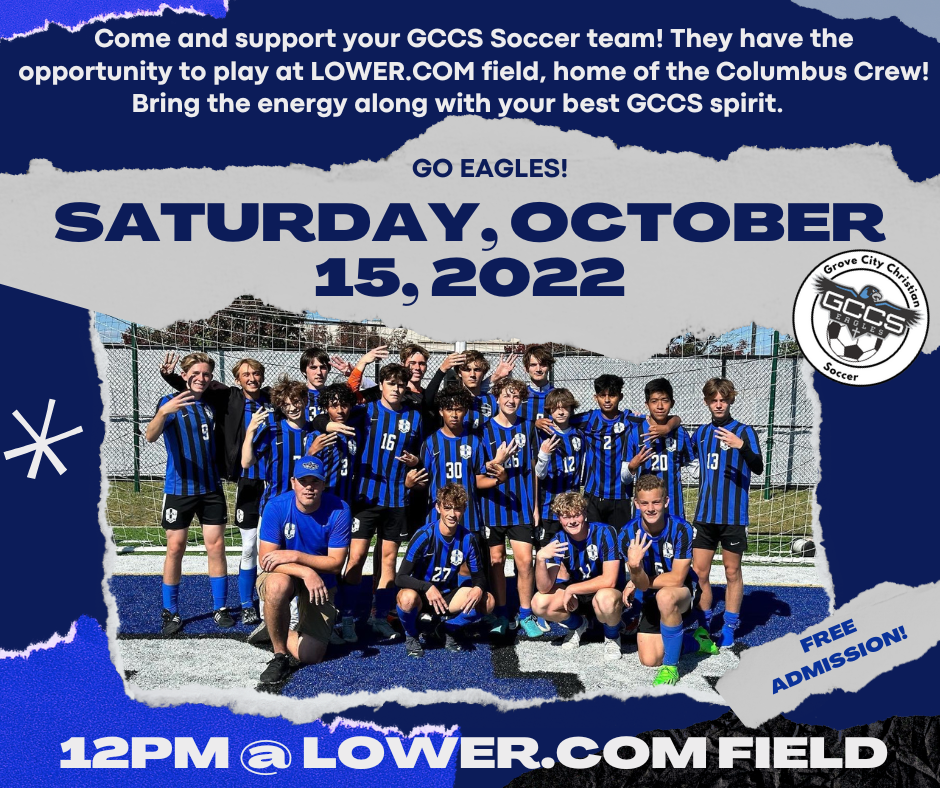 You're invited to join Grove City Christian School on Monday, October 17 at 7 pm, for a discussion on Parenting with Hope with Dr. Tammy Smith. This is open to all parents, your child does not have to attend GCCS. Please RSVP & send questions to Laura Kempf (GCCS Parent Education Coordinator) at
lkempf@grovecitychristian.org
. Please enter at the main church entrance. We look forward to seeing you there! #gccseagles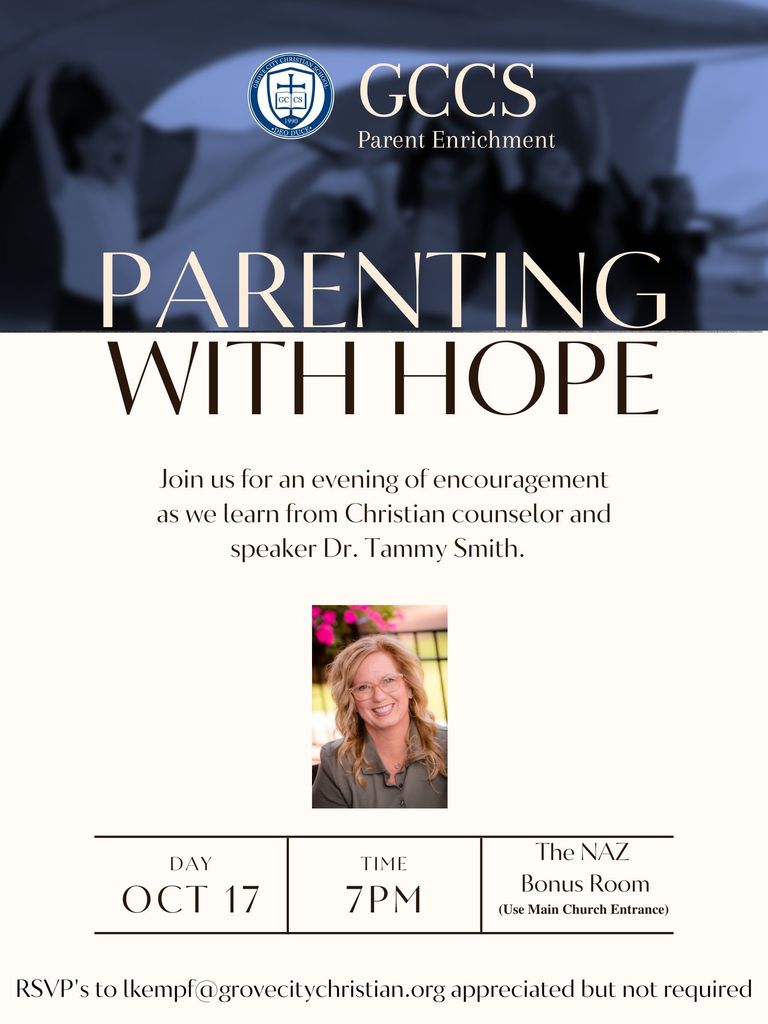 Our Little Eagles had their Inaugural Black and Blue Bowl game last night. The squad was divided into two teams, and they played each other. It was a great time with our football players, cheerleaders and families under the lights. Go Eagles! #gccseagles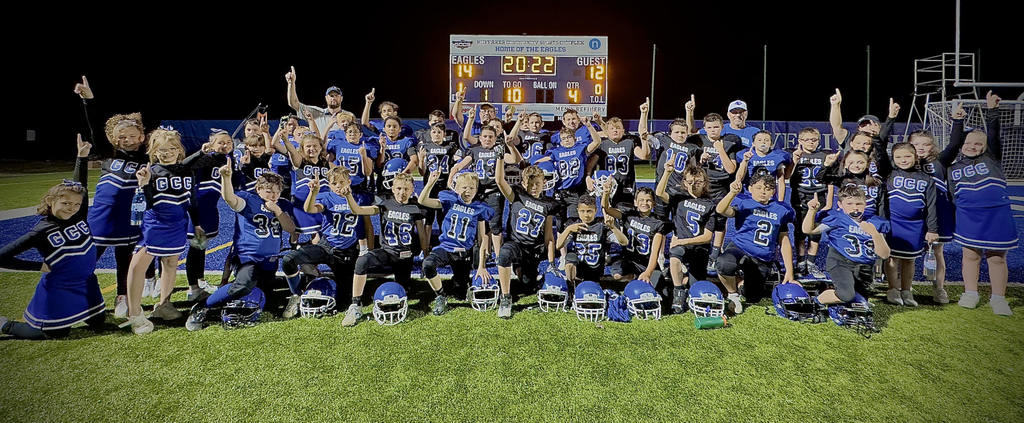 Our students were very excited to have a visit today by the Jackson Township Fire Department. Mr. Arrell and Mr. Muschott were also able to go up in the bucket. Check out Mr. Arrell's view from up top. A big thank you to the fire department for their visit today. #gccseagles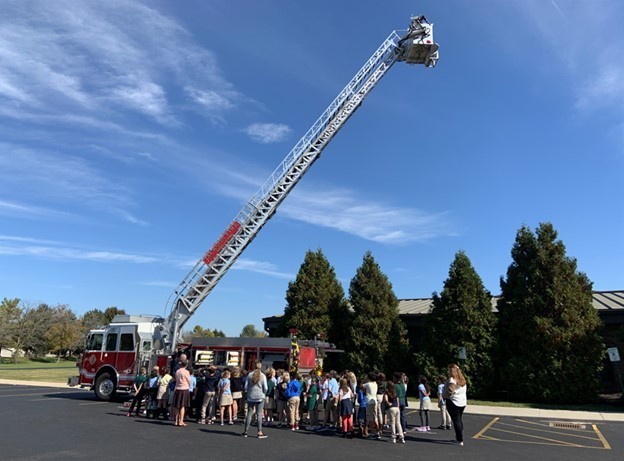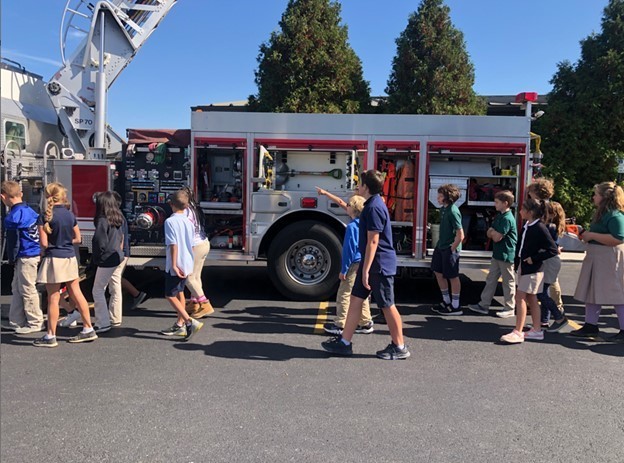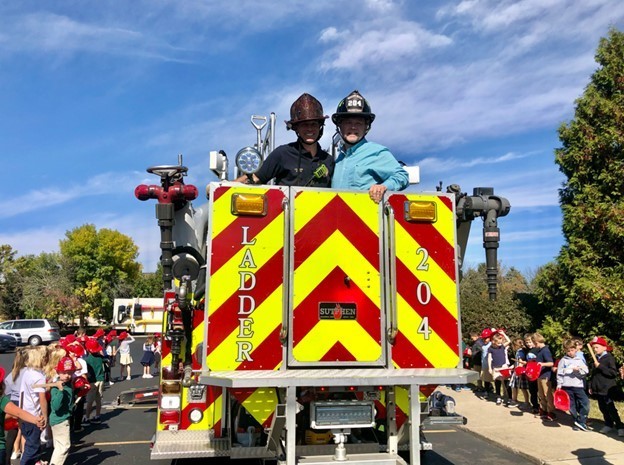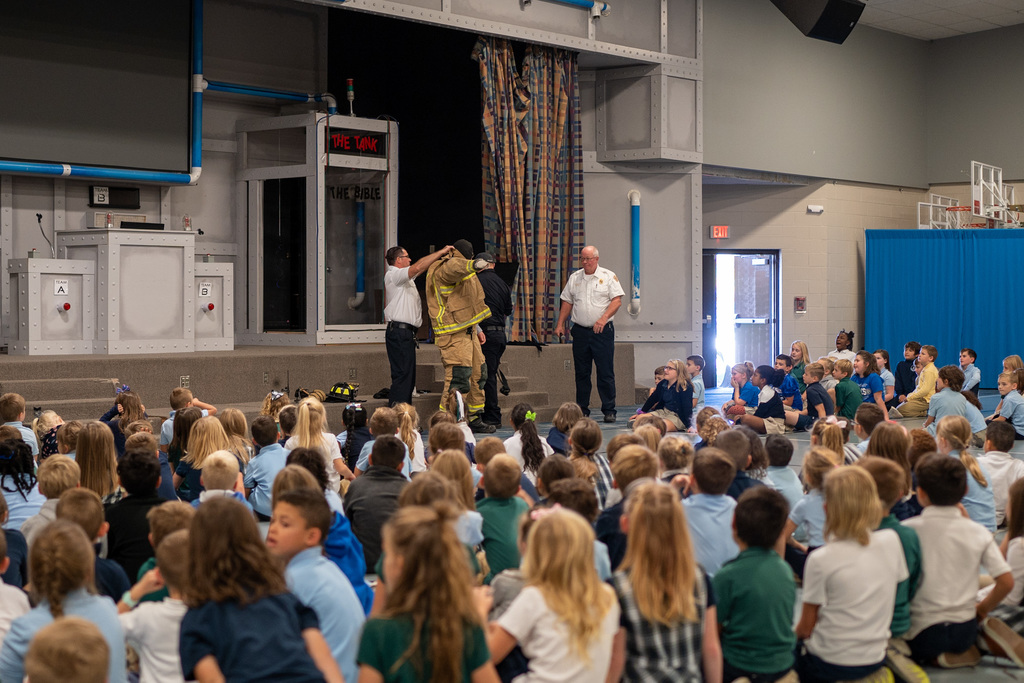 Did you miss out on the last Student Council spirit wear sale? Now is your opportunity to order sweatshirts or 1/4 zips as the cold weather is approaching or for Christmas gifts. Youth and adult sizes are available. The sale ends on Sunday, October 23rd. Here is the link to order:
https://gccsapparel22-2.itemorder.com/shop/sale/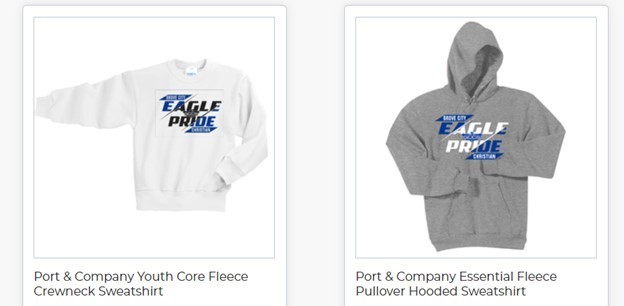 League Champs! Congratulations to our varsity soccer team for winning the Mid-State Cardinal League Championship 3 years in a row! Great job! Go Eagles! #gccseagles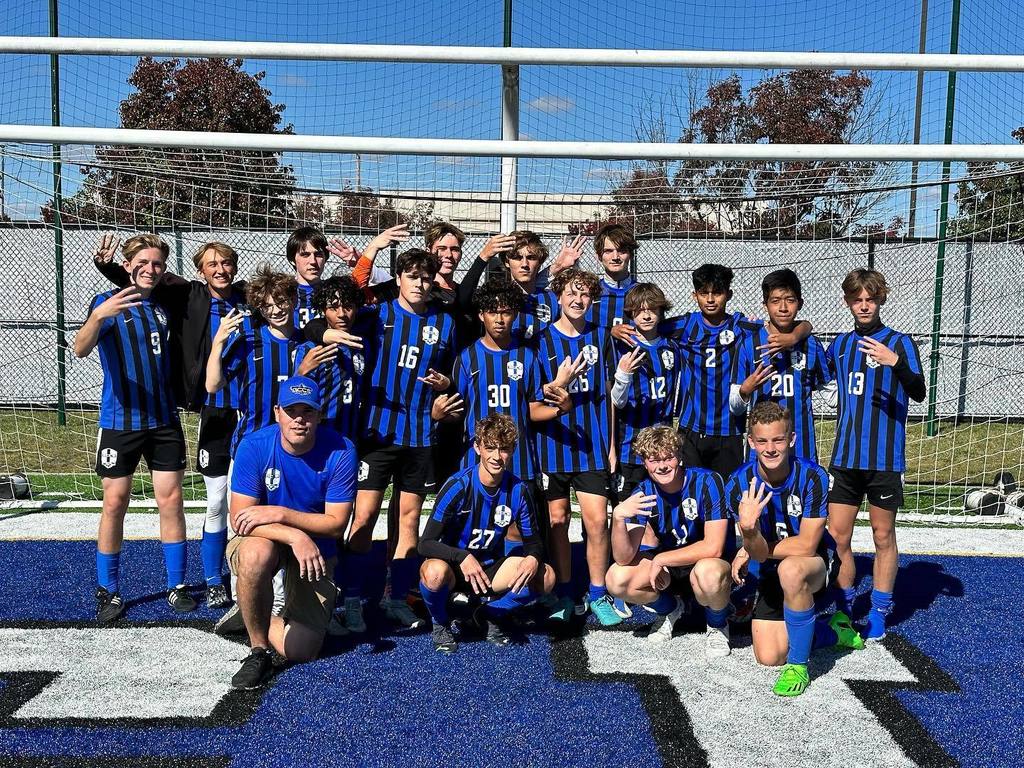 Congratulations to our band for earning 1st place in Class C and qualifying for State Finals this weekend at the OMEA Competition! The band would also like to thank the band boosters, band staff, and alumni for their help last week! #gccseagles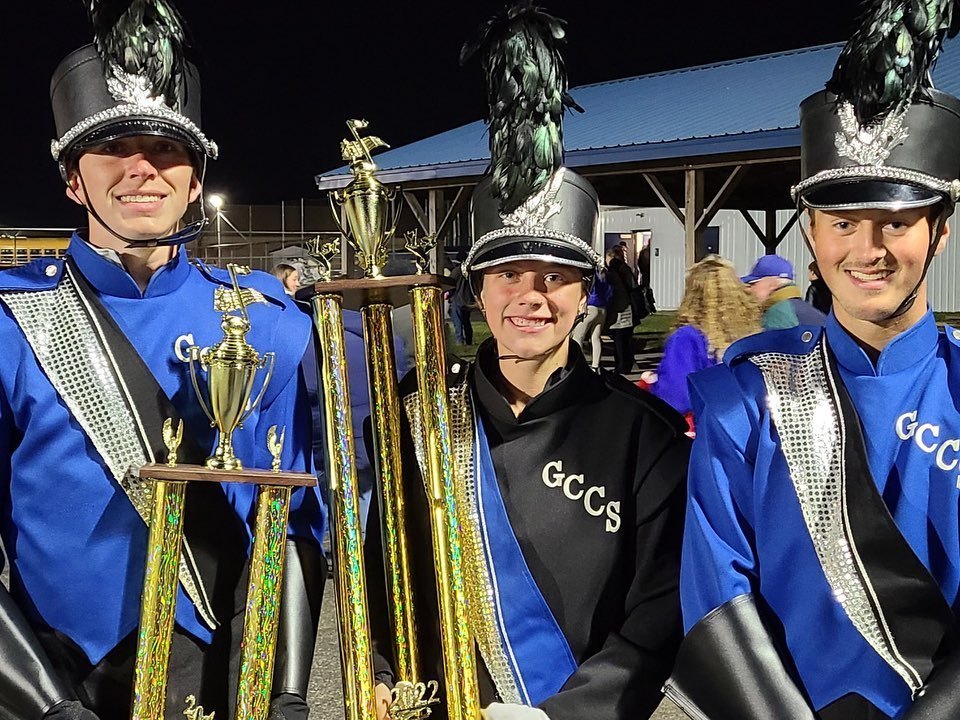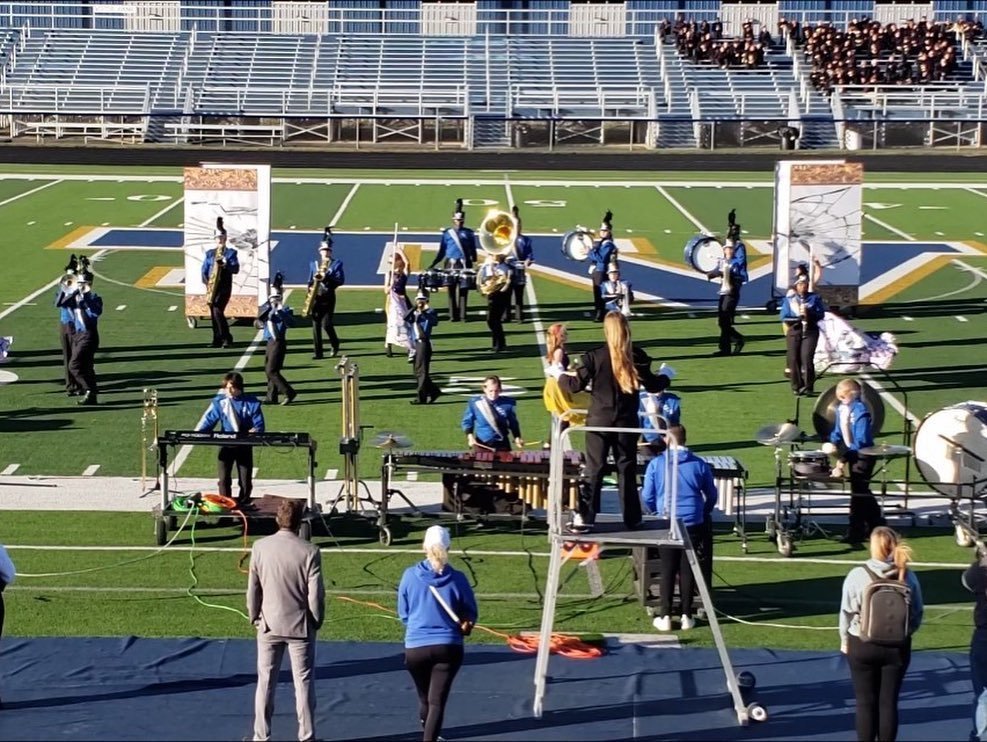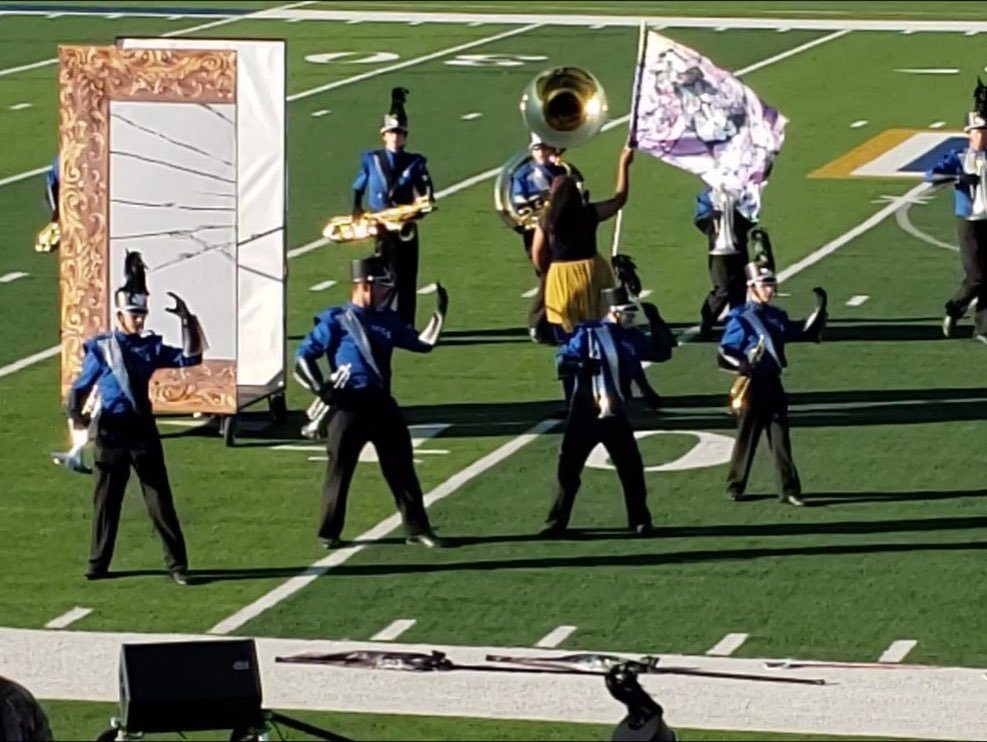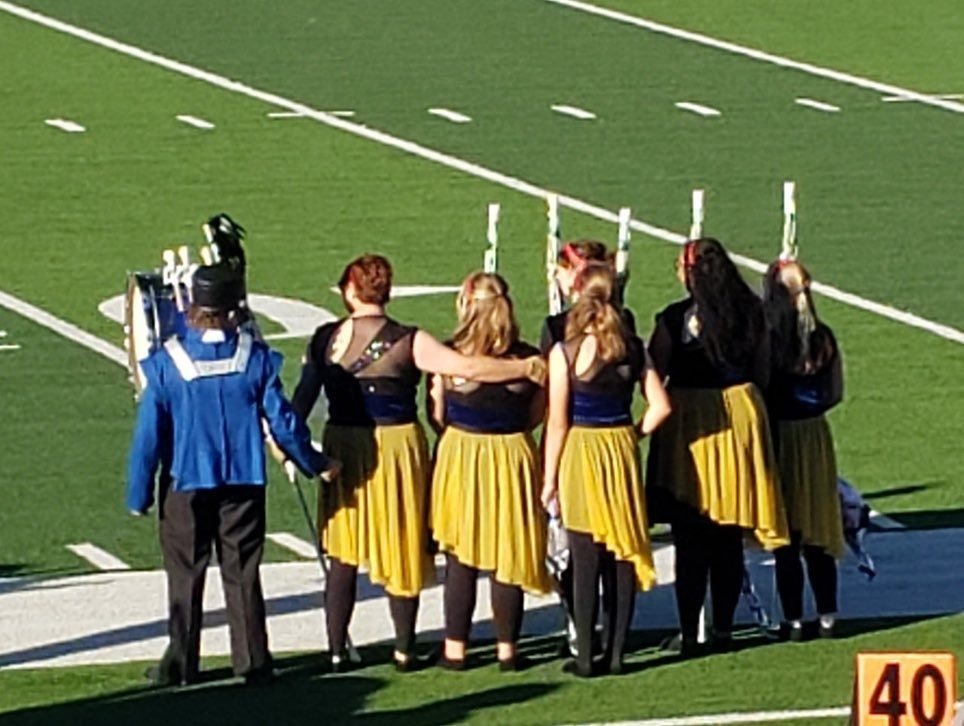 The GCCS PTO is selling Der Dutchman cookie dough, cake rolls, and pies again this year, and the goodies will arrive just in time for Thanksgiving. Regular pies are $14, premium pies are $15.50, cookie dough is $11, and cake rolls are $13. Cash (exact change only) or checks made payable to GCCS PTO will be accepted. Order deadline is Friday, November 4th. Delivery will be Tuesday, November 22nd from 2 pm - 6 pm. Thank you for supporting the PTO. #gccseagles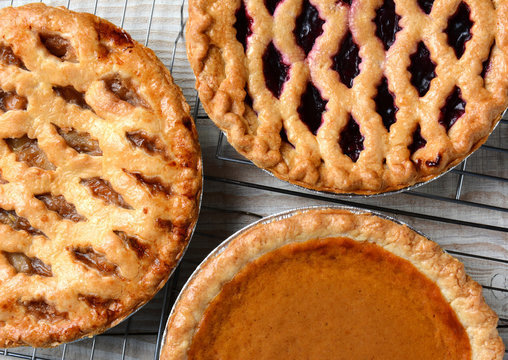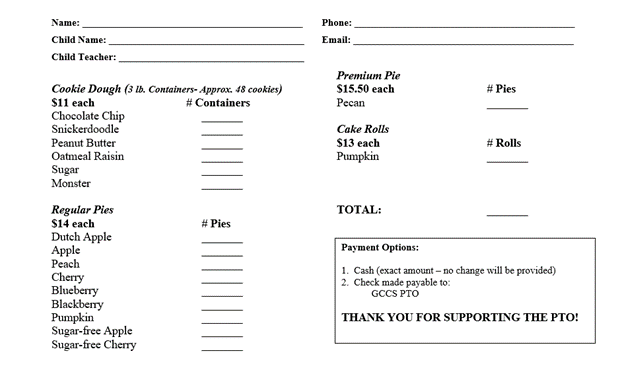 Make plans to see our marching band perform on Saturday, October 8th at the Teays Valley Golden Sound Showcase at Teays Valley High School. Our band is scheduled to perform at 5:30 pm and admission is $8/person. Come out and support them! #gccseagles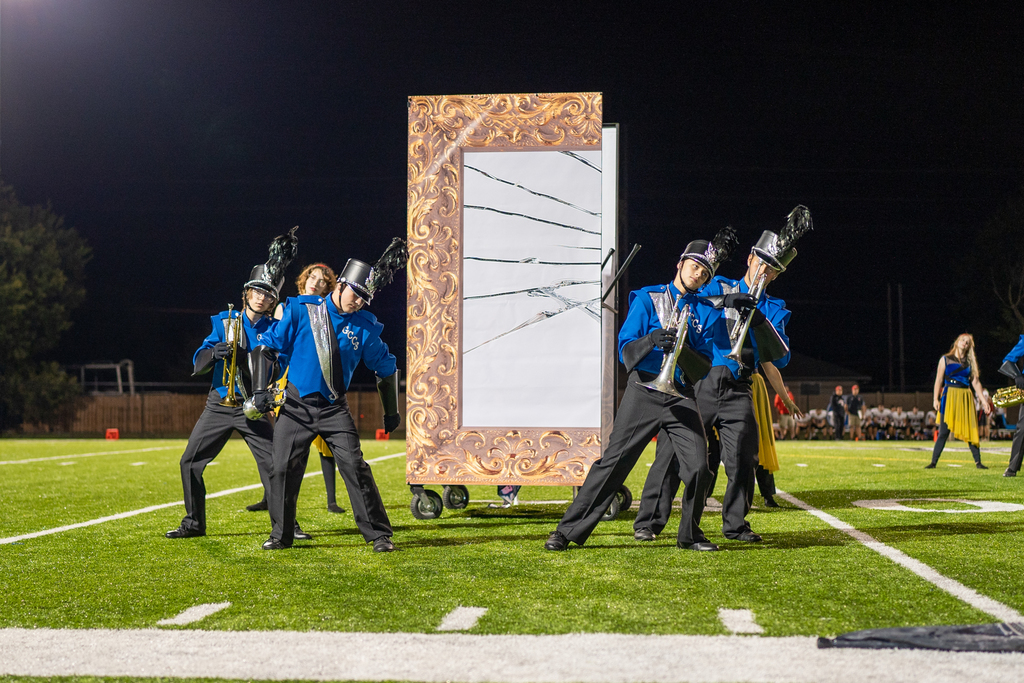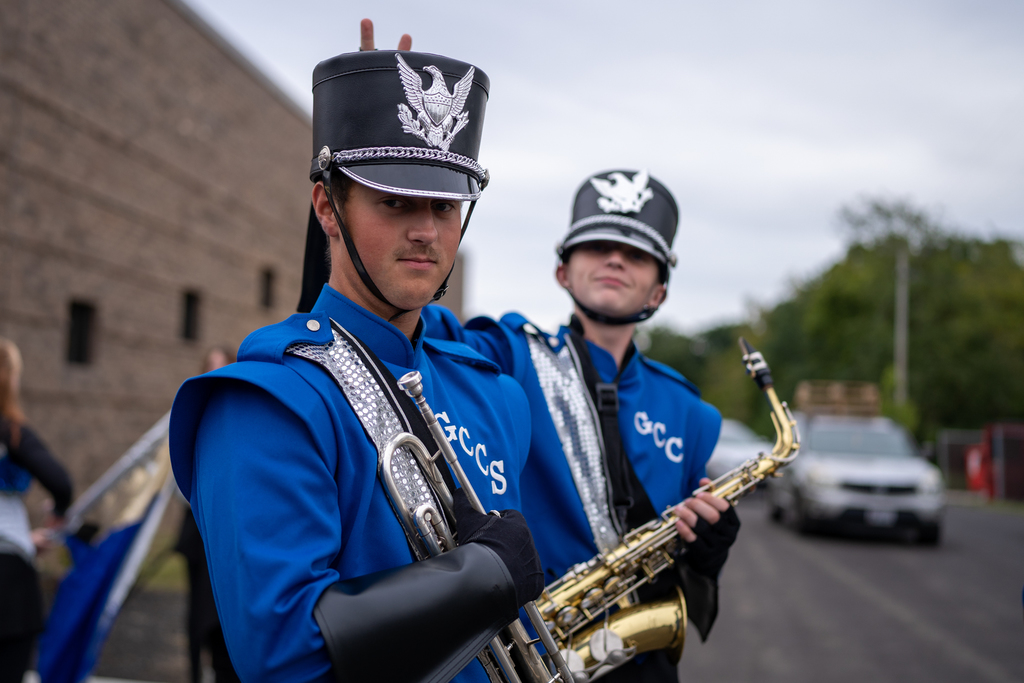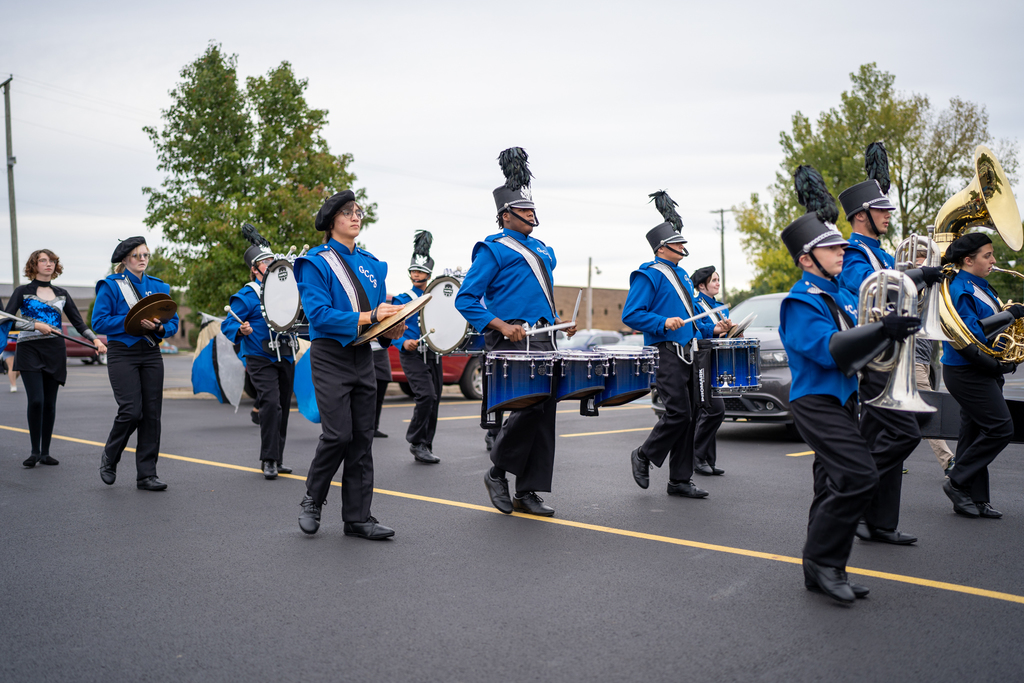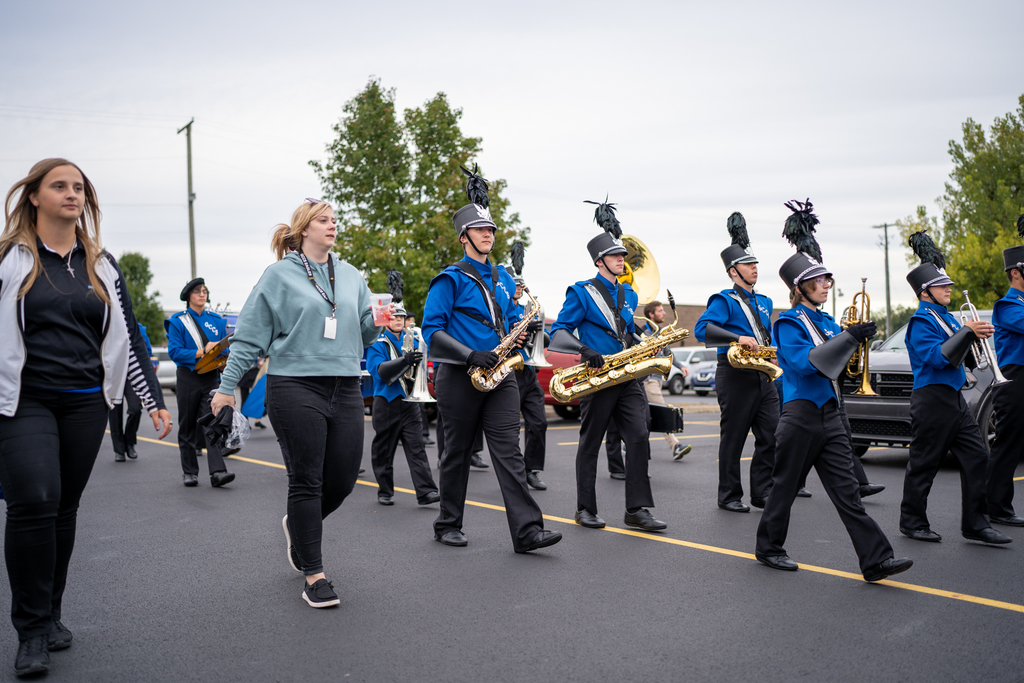 Reminder that our Cross Country team is hosting a Little Eagles Fun Run and 5K Run/Walk tomorrow, October 8th, that is open to the community. All proceeds support the Cross Country and Track program. You may sign up for the Fun Run and 5k here
https://tracck.net/gccs-5k-fun-run/
. The 5k is $15 and the Fun Run is $5. Here are all the start times: Cross Country meet – 9:00am Little Eagles Fun Run – 11:15am 5K Run/Walk – 11:45am #gccseagles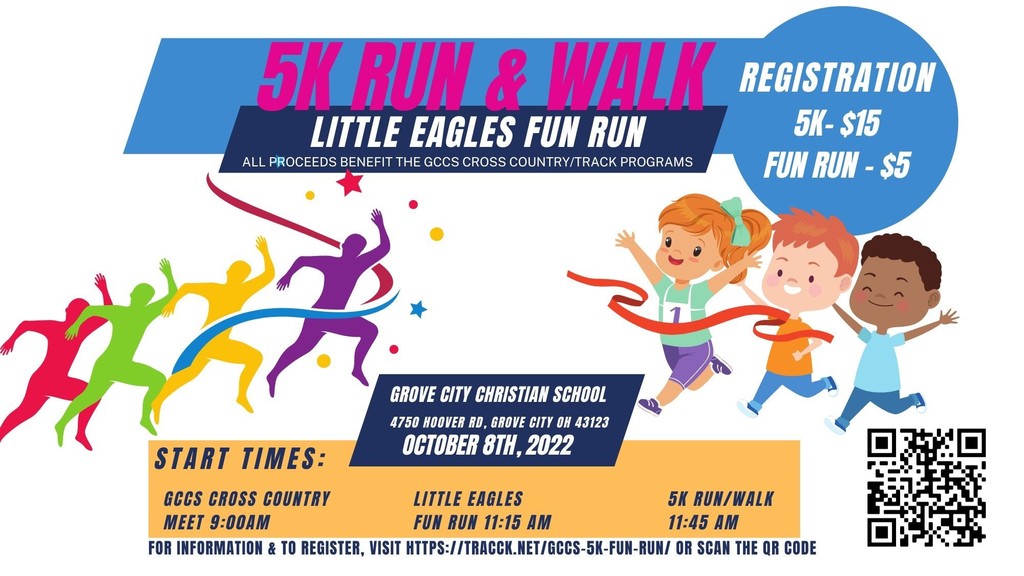 Imago Dei is the concept that human beings are created in God's image and therefore have inherent value independent of their utility or function. Our seniors were tasked with creating a project that shows what it truly means to be made in the image of God and how that affects how we see ourselves and others. #gccseagles #imagodei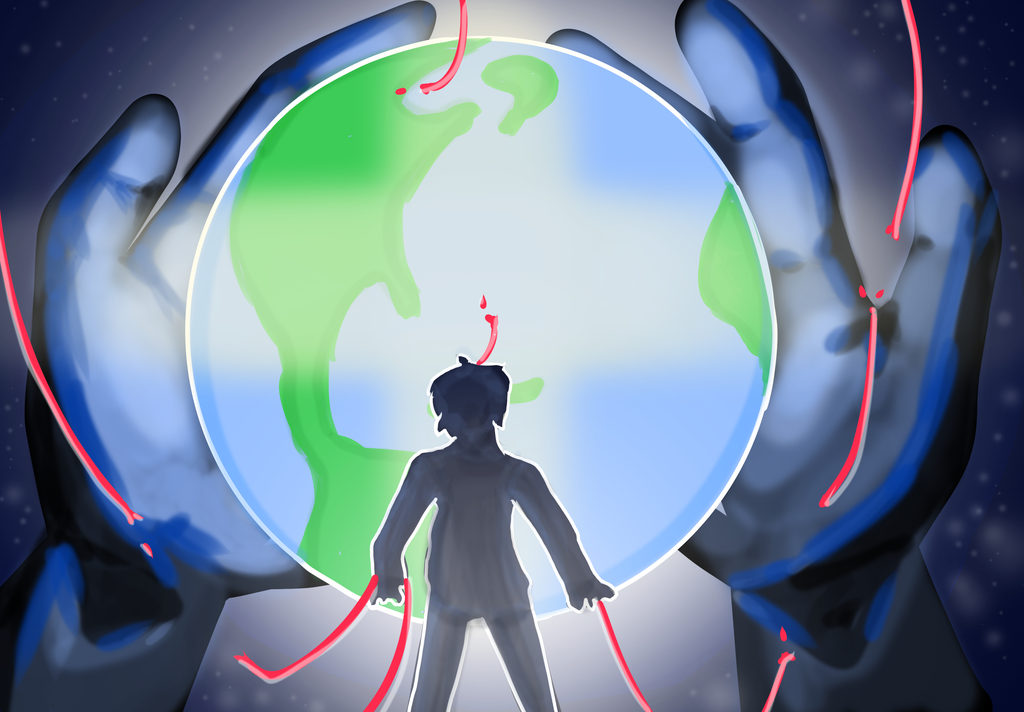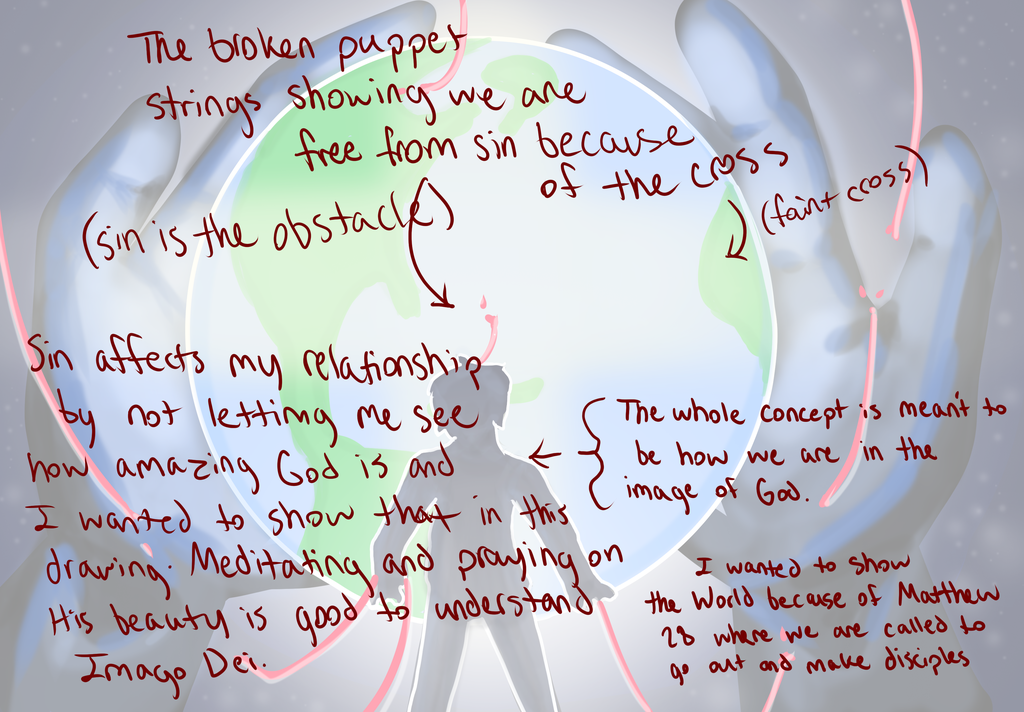 We had a great turnout today for our Donuts with Dad event! Students could invite their dad, grandfather or family friend for a special time before school to share in some delicious donuts and fellowship. A big thank you to our PTO for planning and sponsoring this event! #gccseagles #gccspto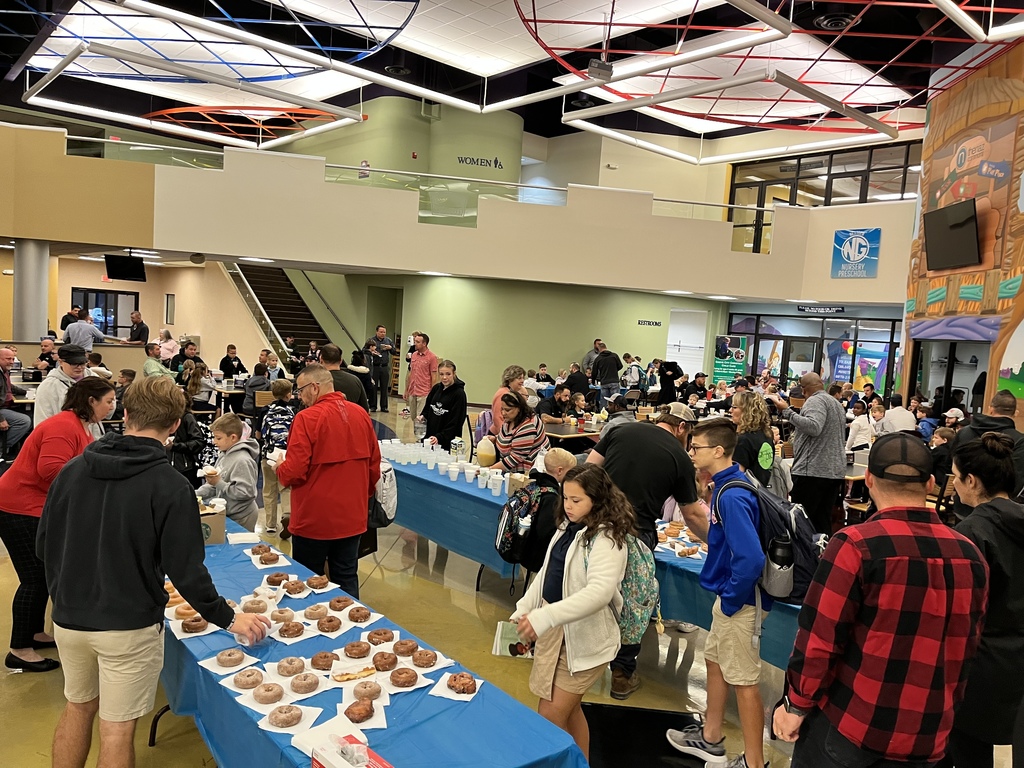 One of our high school traditions continues... senior handprints lining the high school hallway! This tradition is very special to our students and parents. #gccseagles #classof2022 #onceaneaglealwaysaneagle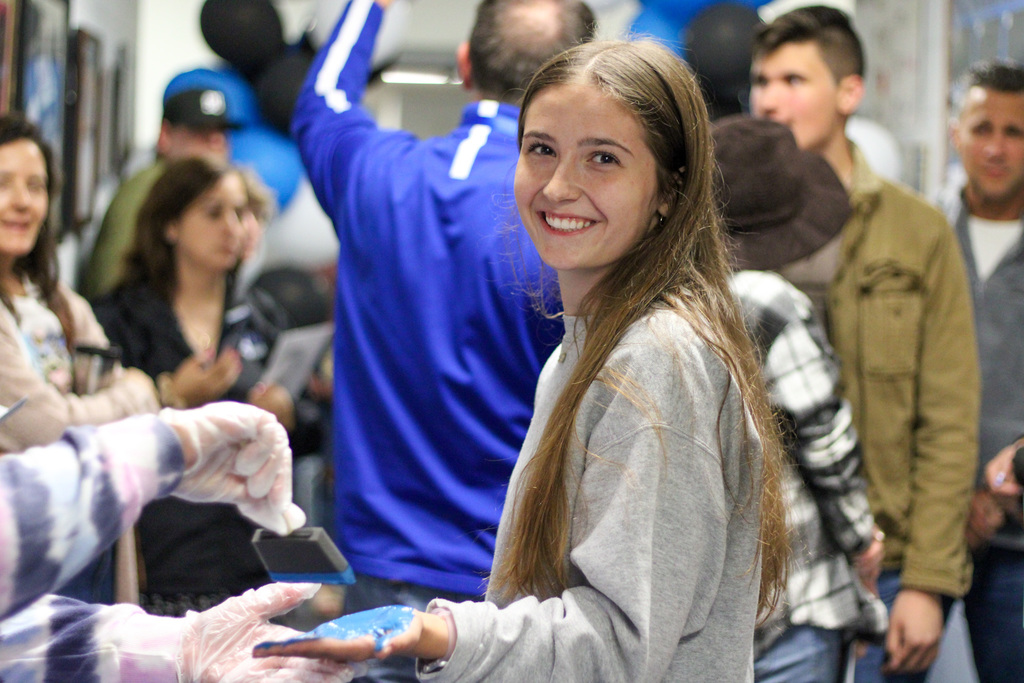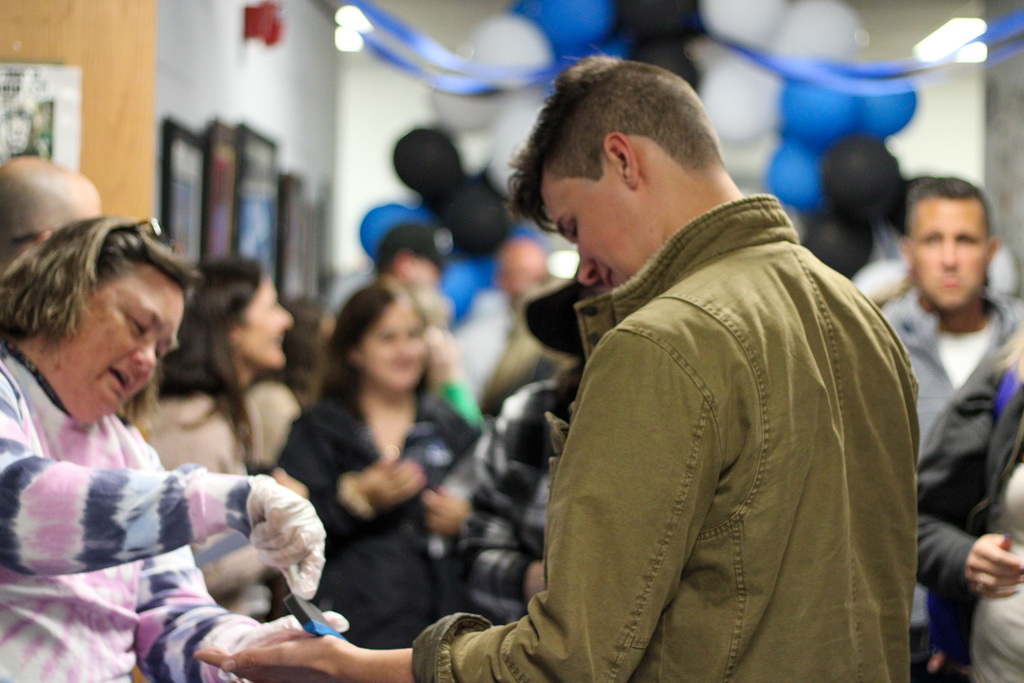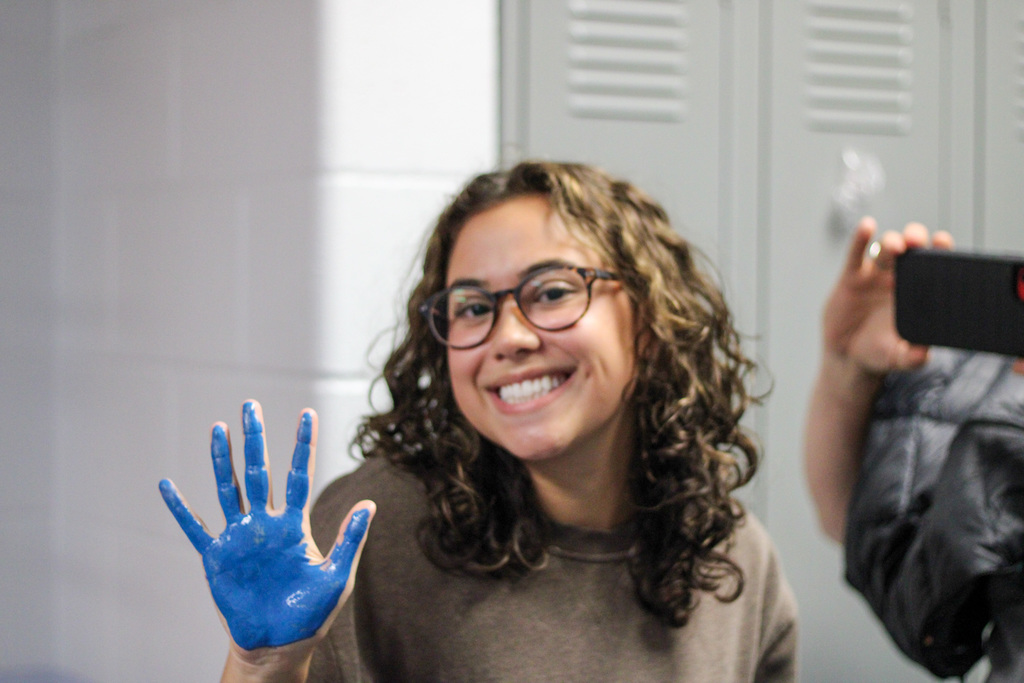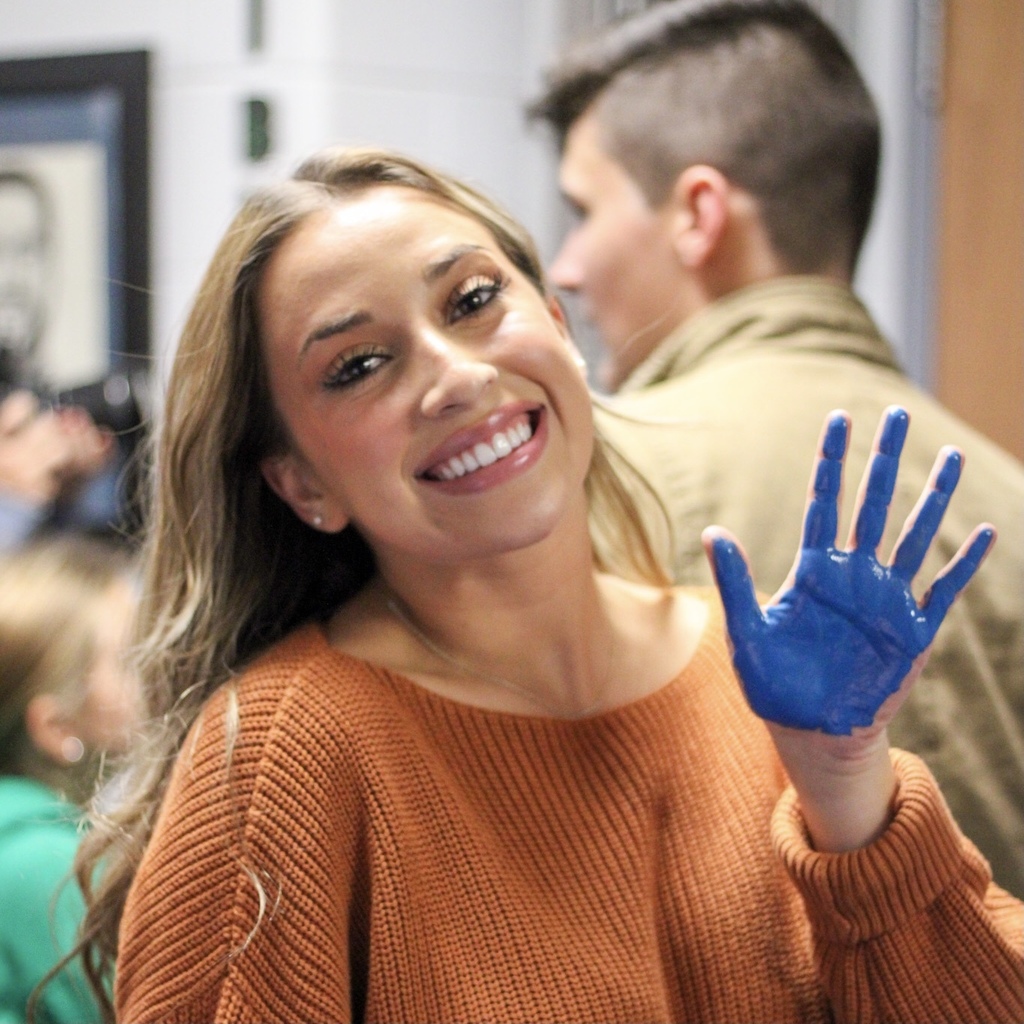 Congratulations to our 2022 Homecoming King and Queen - Tyler Richmond and Lauren Foster! #gccseagles #homecoming2022