The Grove City Christian School PTO Walk-A-Thon was a success! Our K-6th grade students enjoyed the event festivities at the football field. Thank you to the GCCS staff and volunteers who made the afternoon a success. Go Eagles!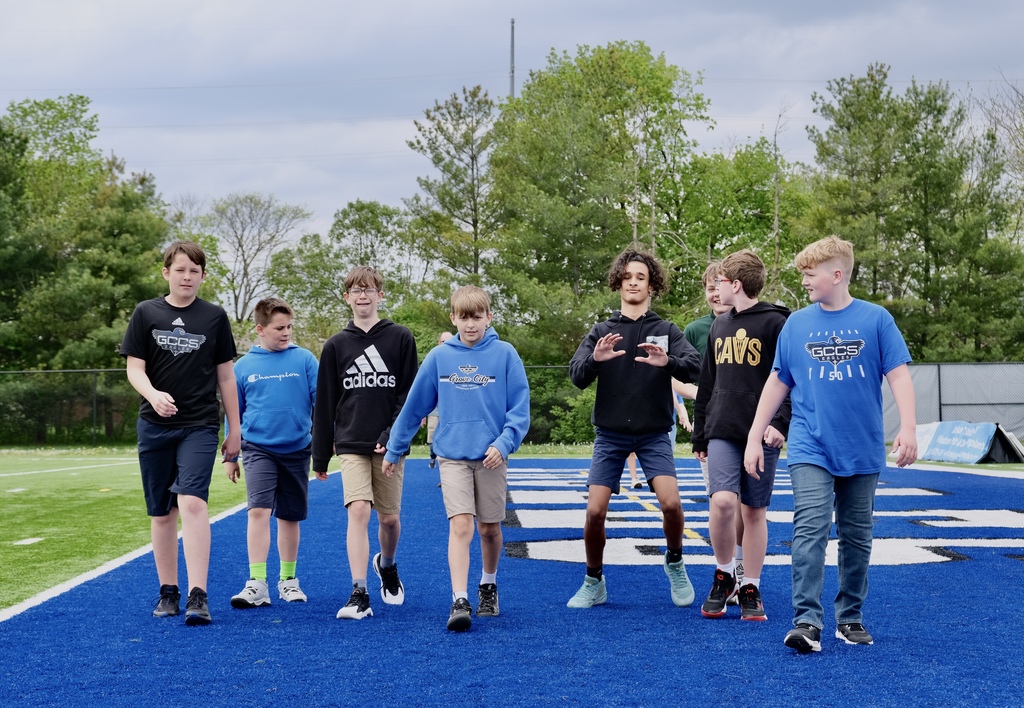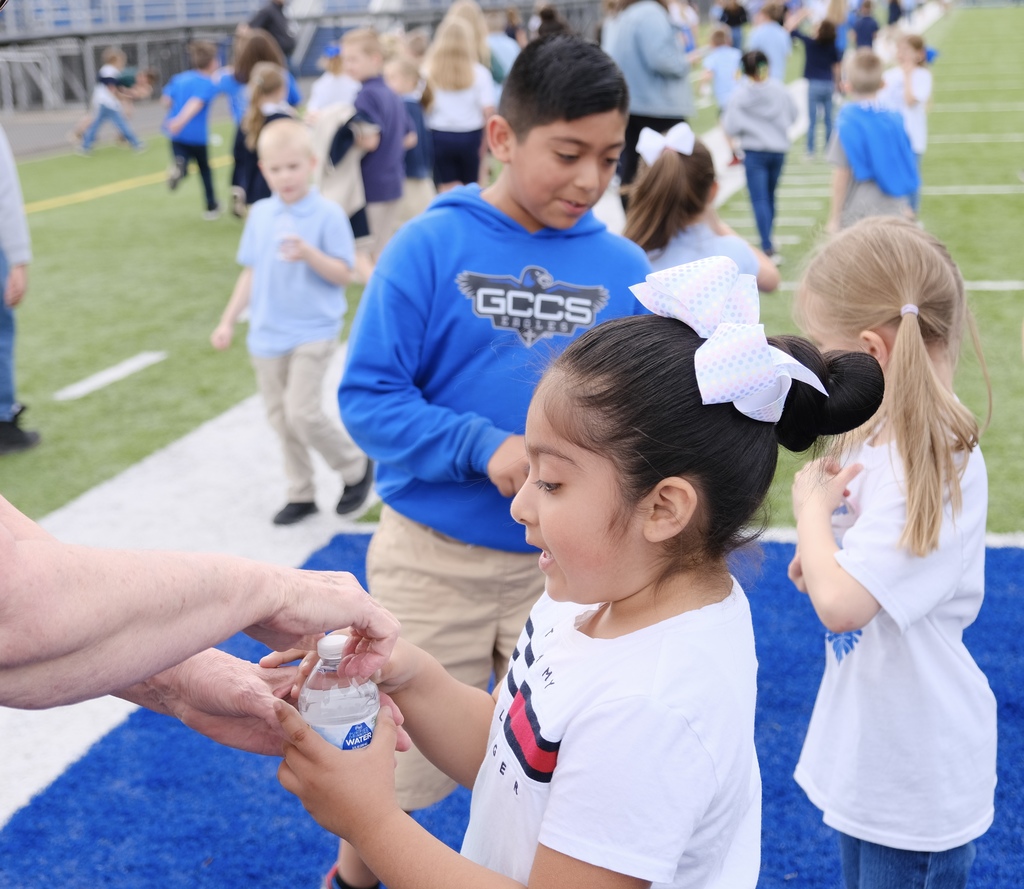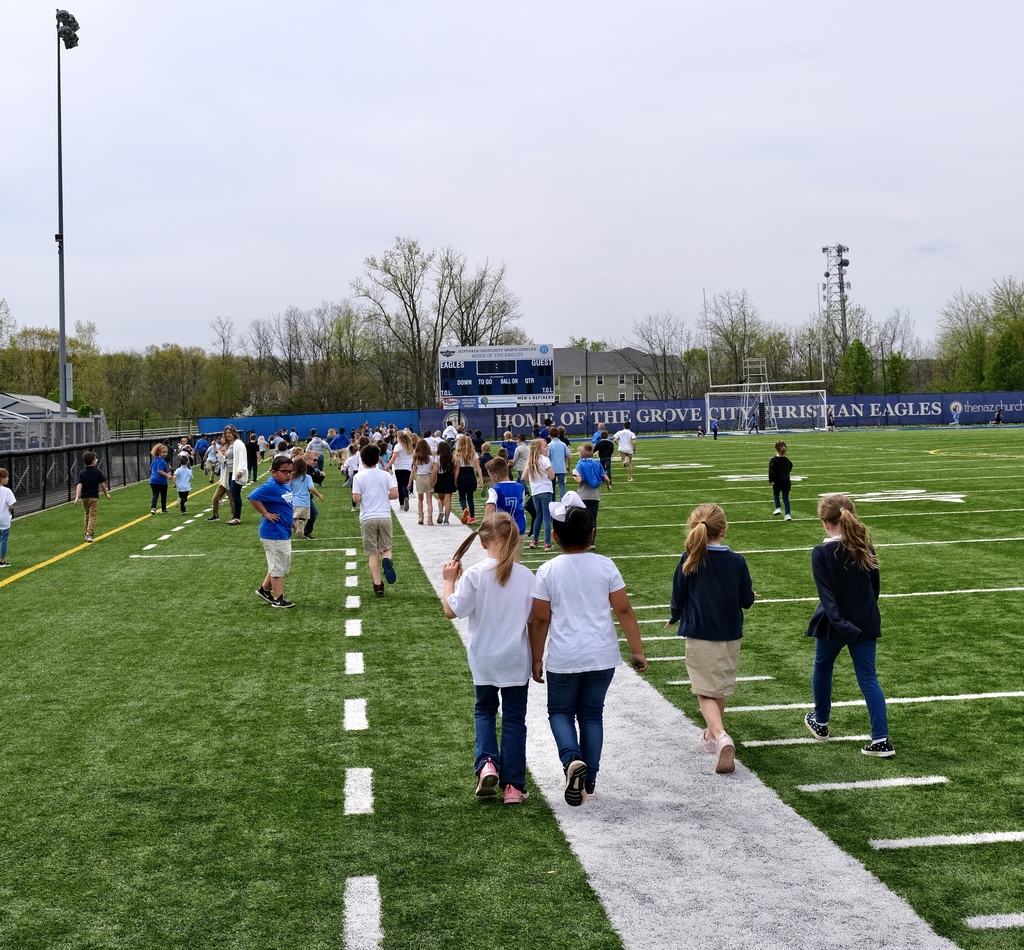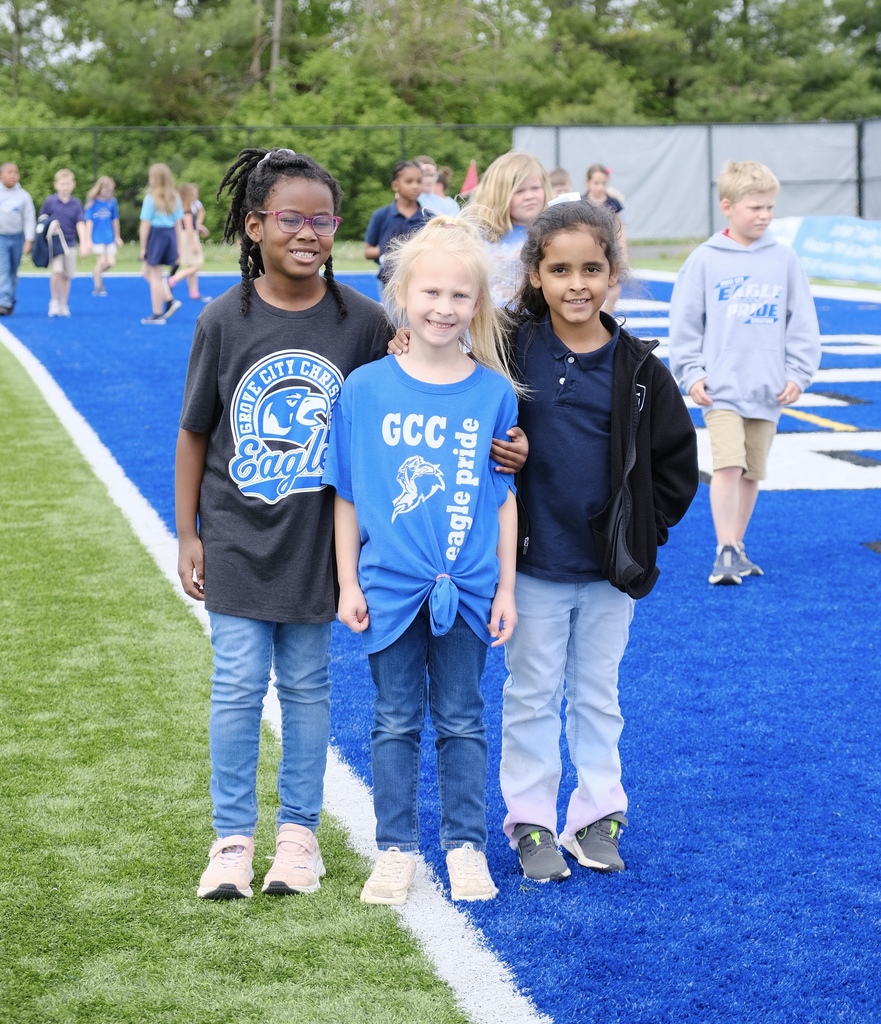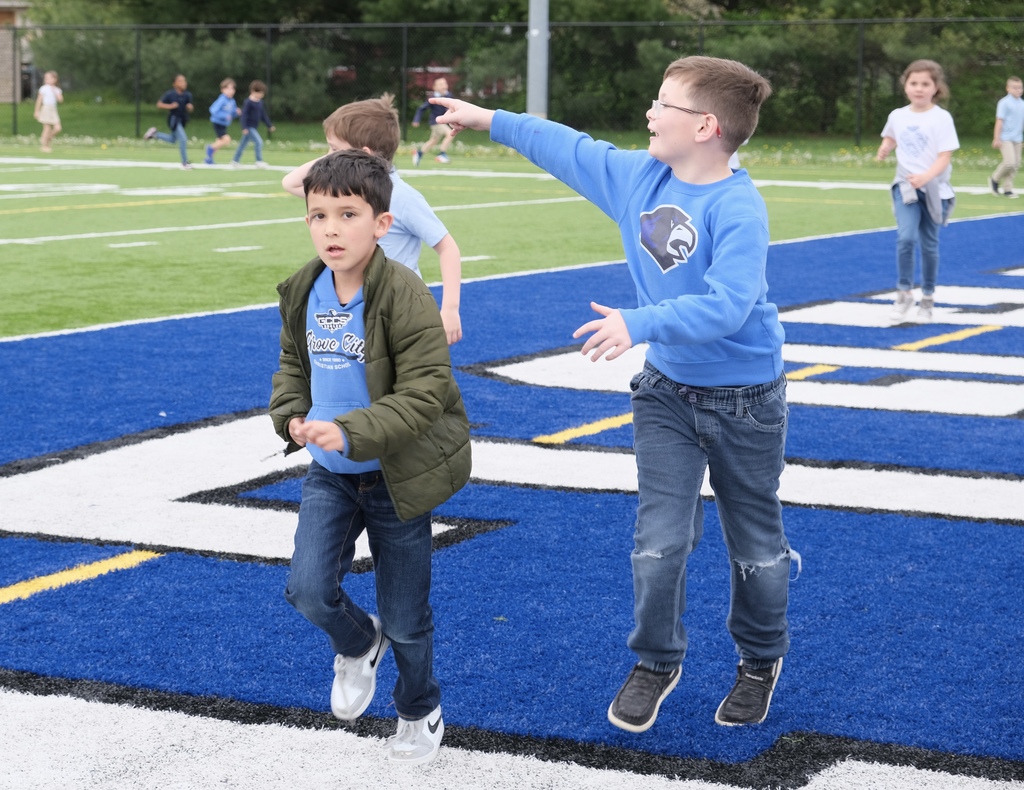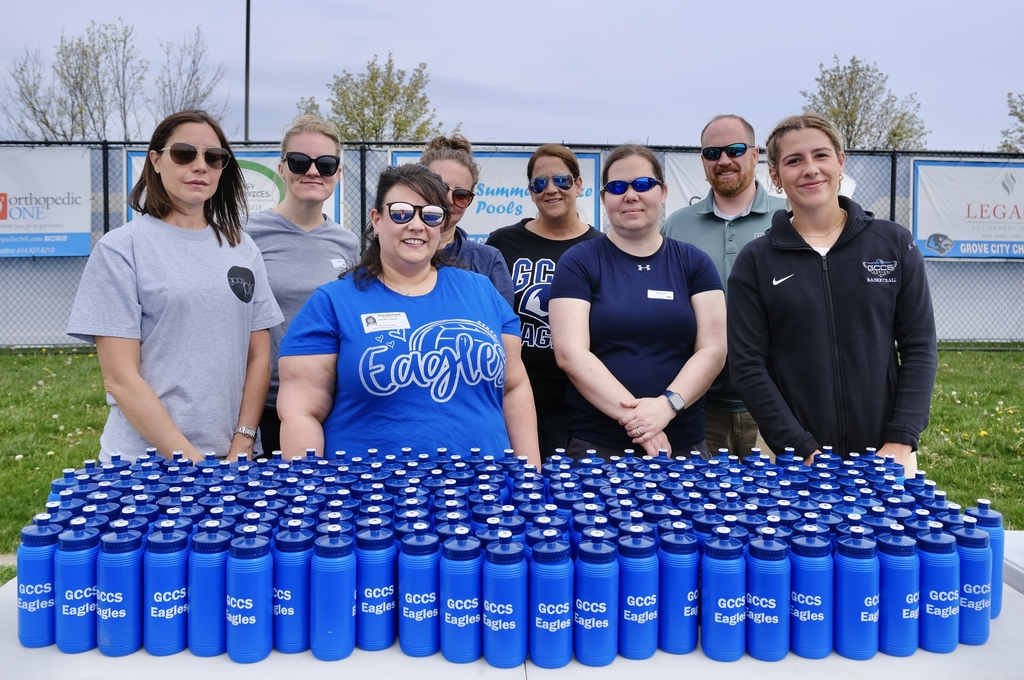 Senior Spotlights - Class of 2023! Go Eagles!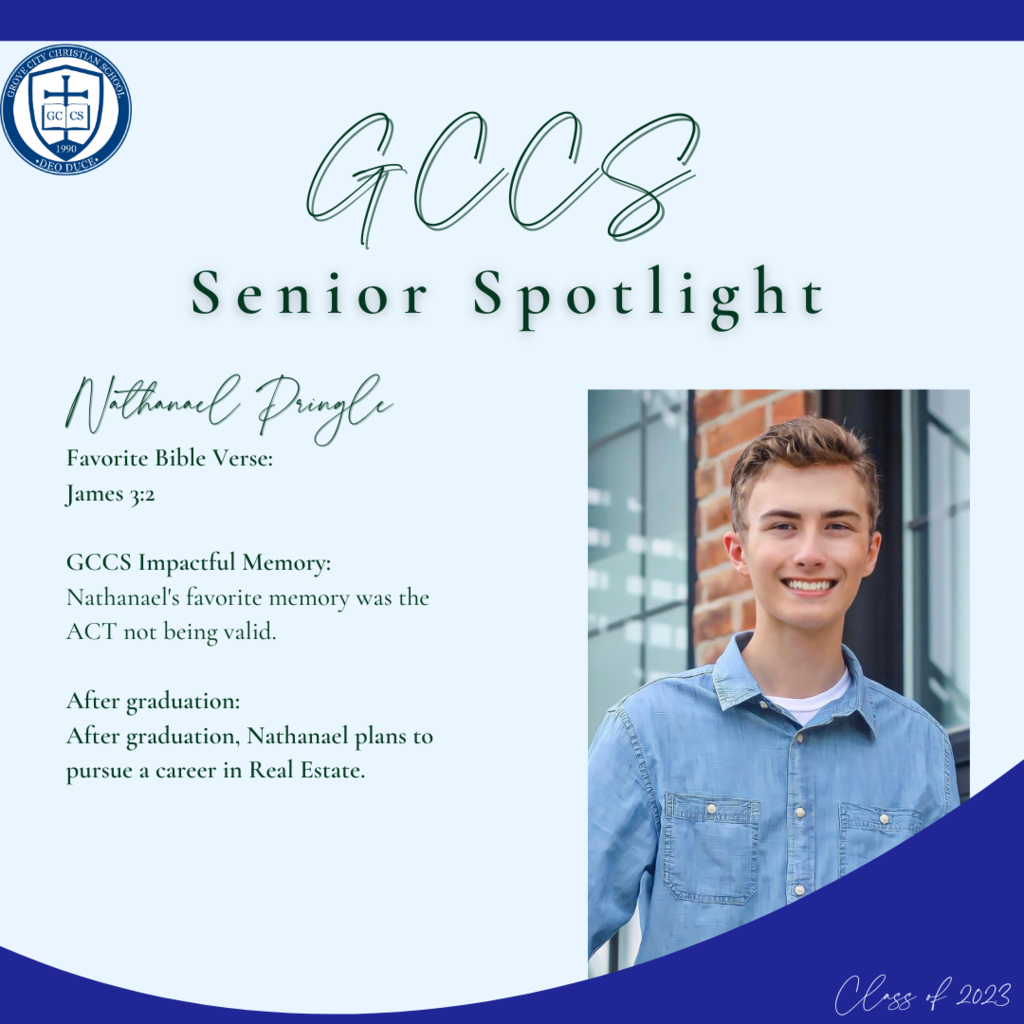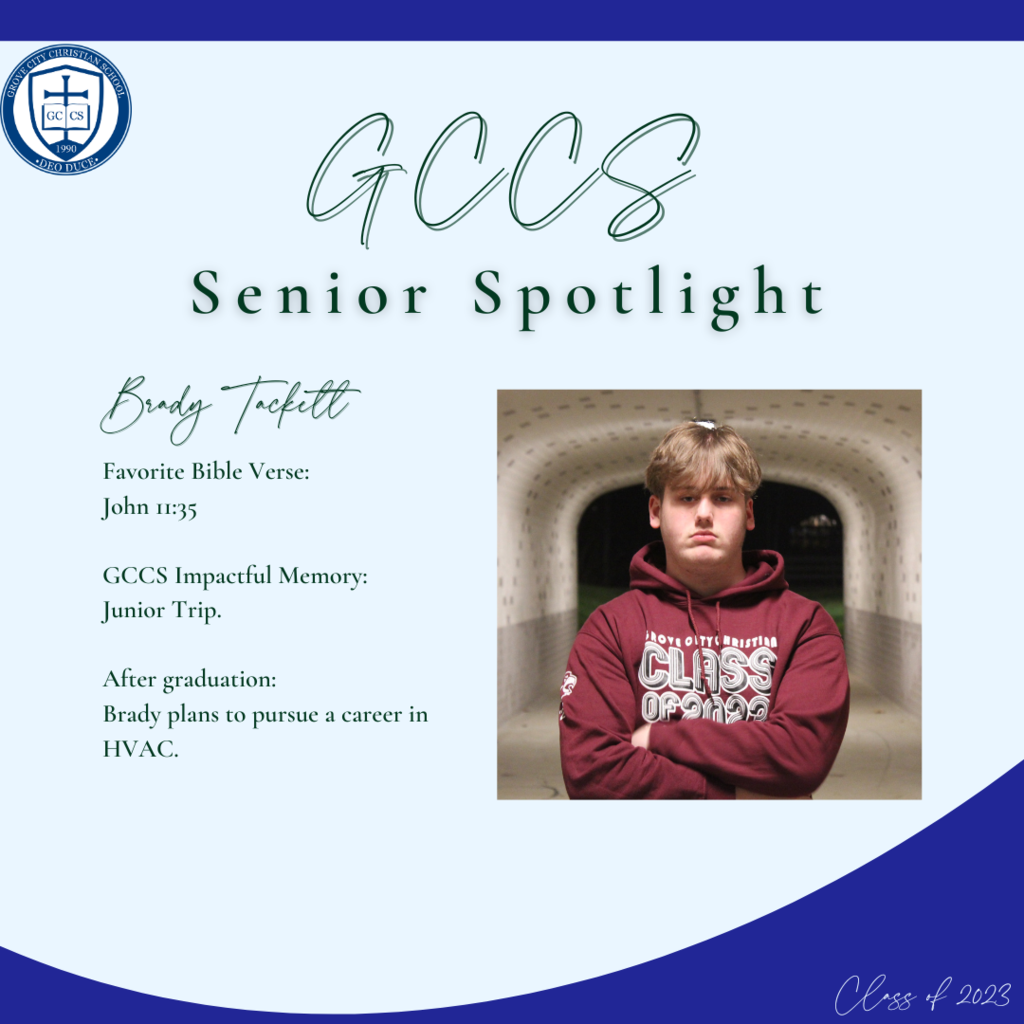 Every Thursday, GCCS students attend Chapel. Today, our high-school students met in small groups for fellowship and devotions. Mrs. Gillespie's small group discussed what our purpose on Earth may be. The students brainstormed their thoughts on what their purpose is. The group was encouraged by the reminder that God wants the best for us and from us.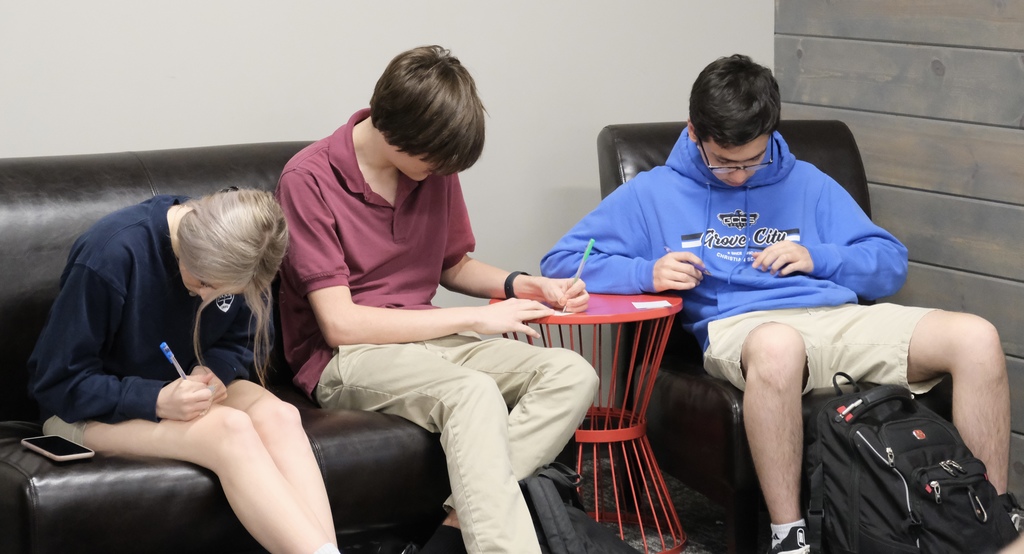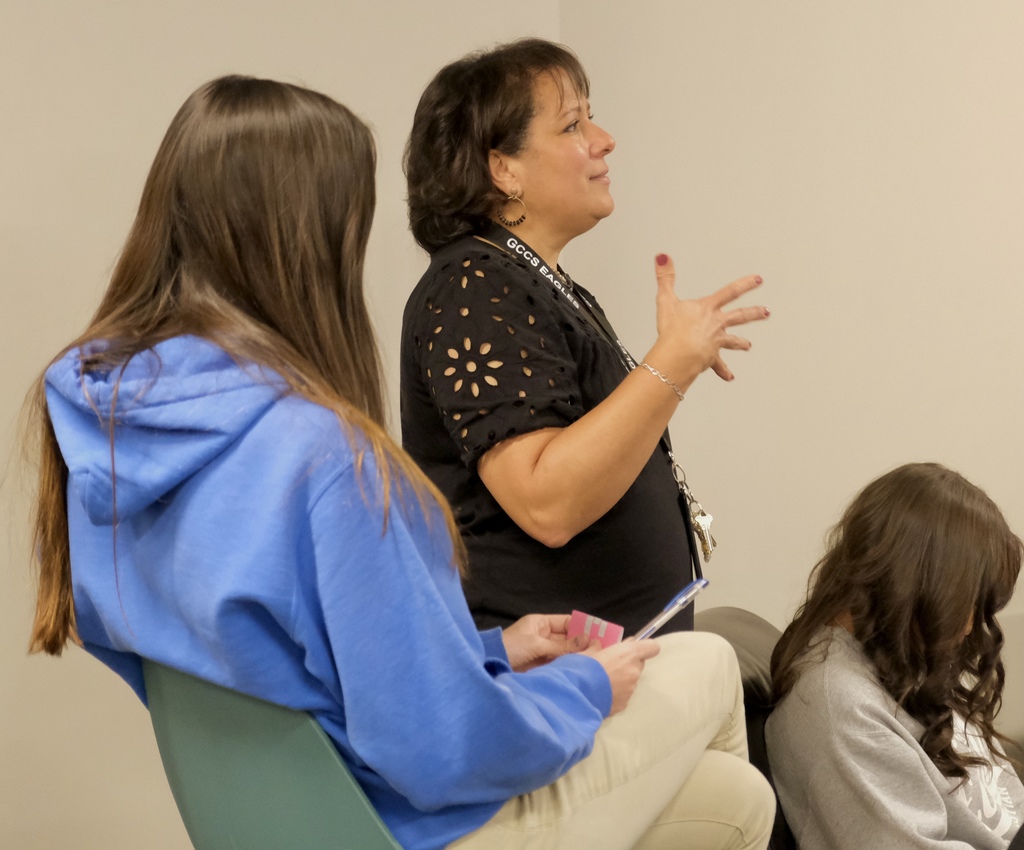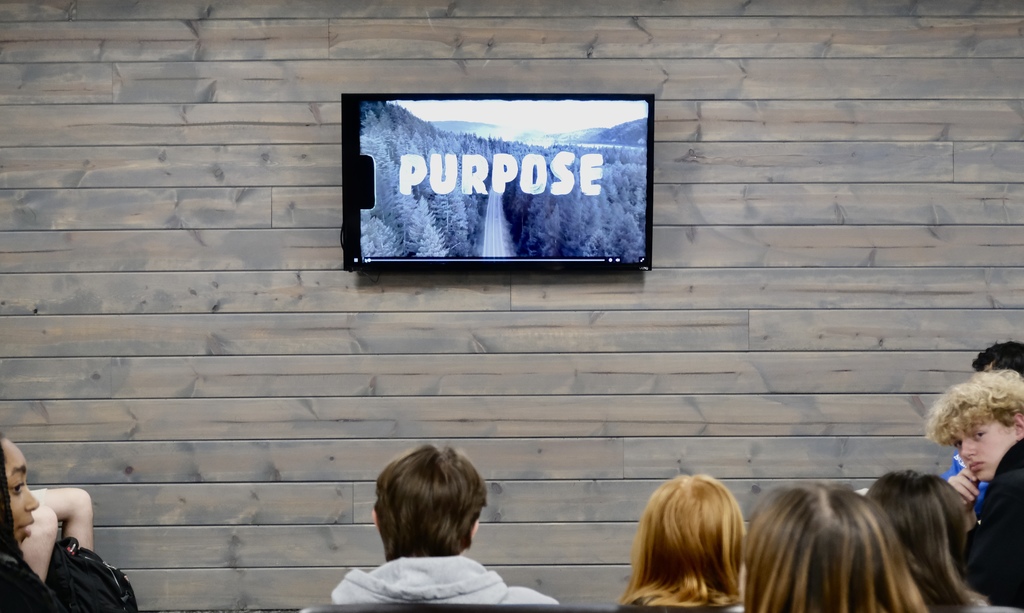 Senior Spotlights - Class of 2023! Go Eagles!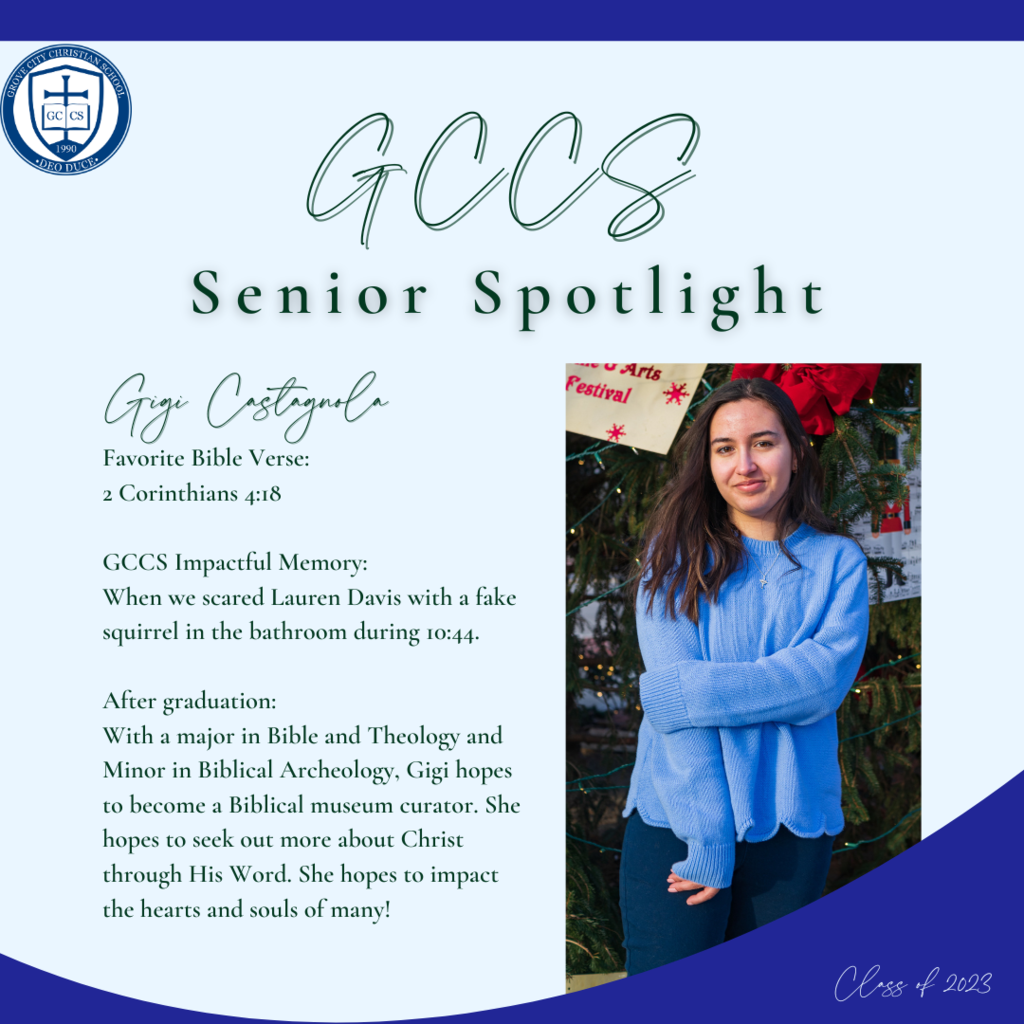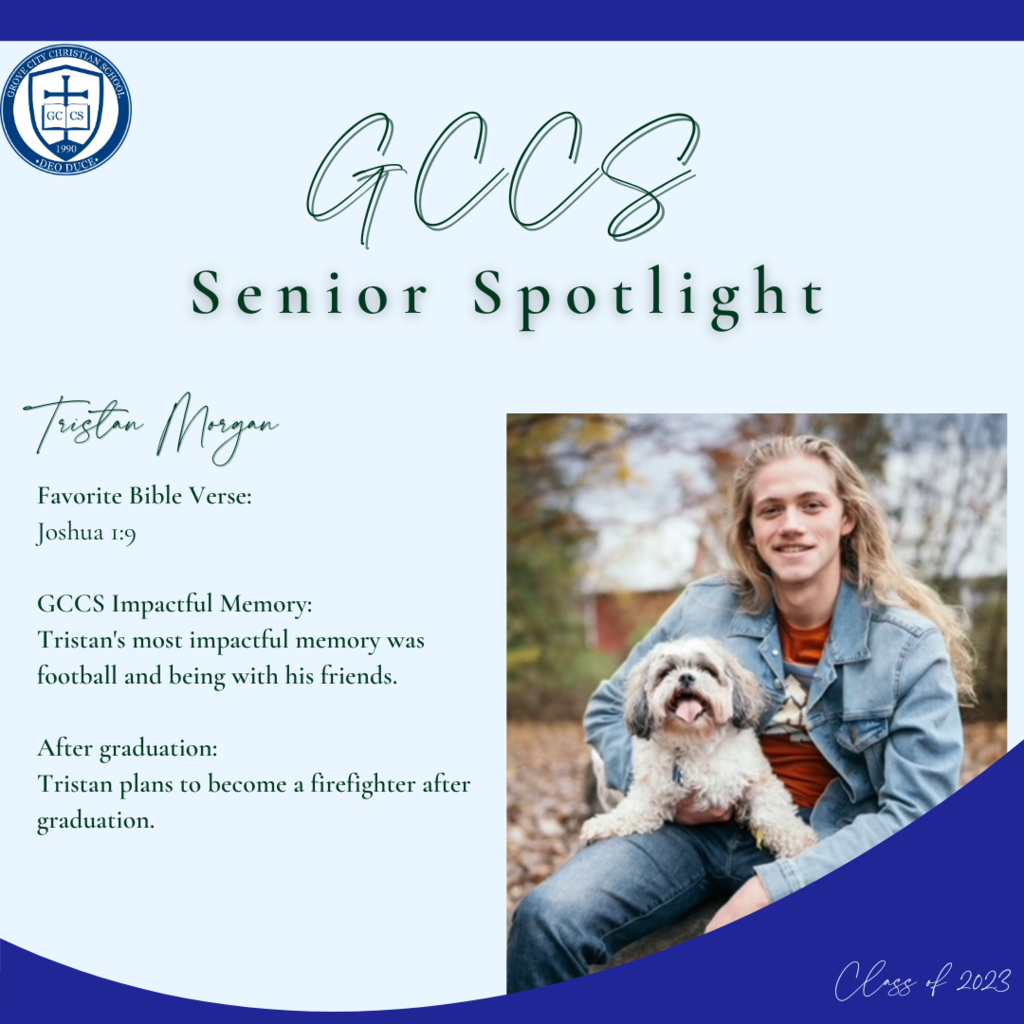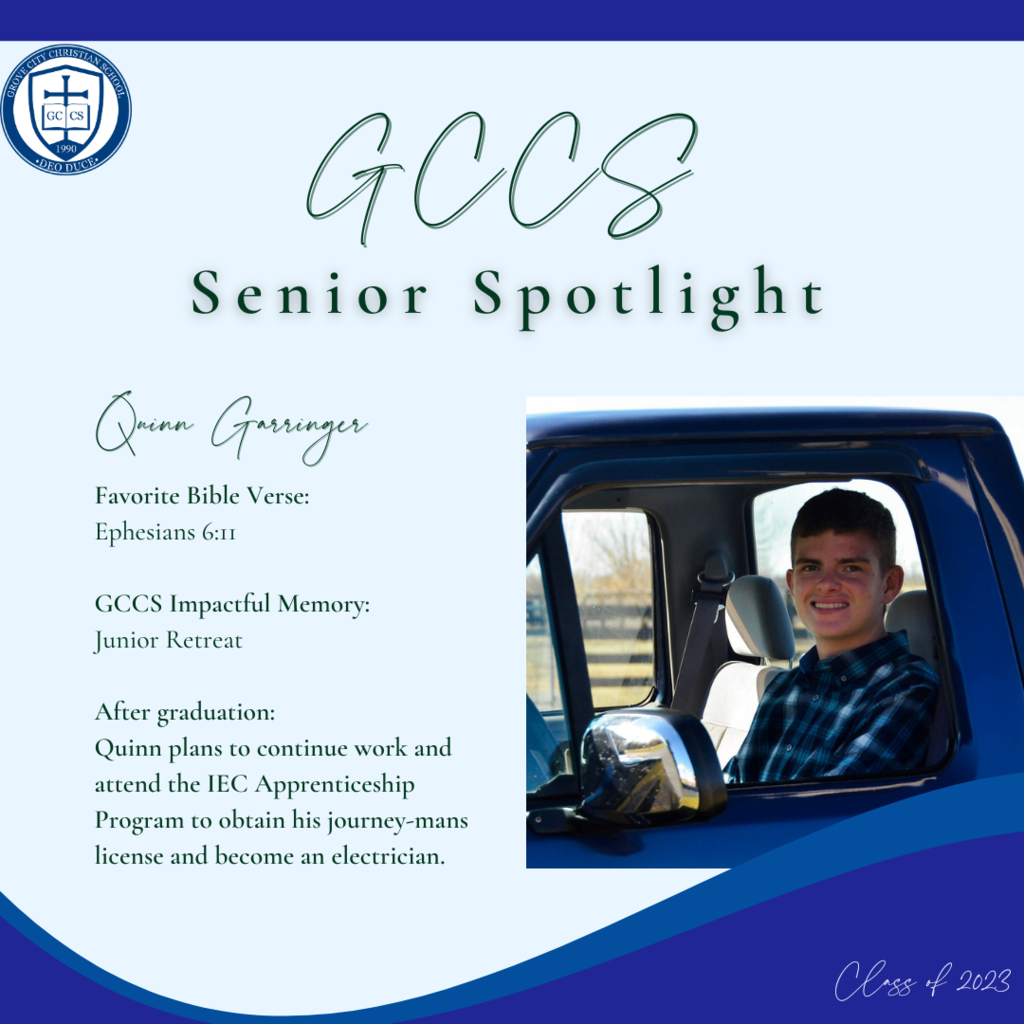 2023 ACSI Art Festival Winners! Our Middle School and High School art students had the opportunity to submit their artwork to the ACSI Art Festival at Cedarville University on Saturday, April 1st. Each piece of artwork received ribbons in one of these categories from lowest to highest: Good, Excellent, and Superior. Congratulations to our ACSI winners. We are very proud of all that you accomplished!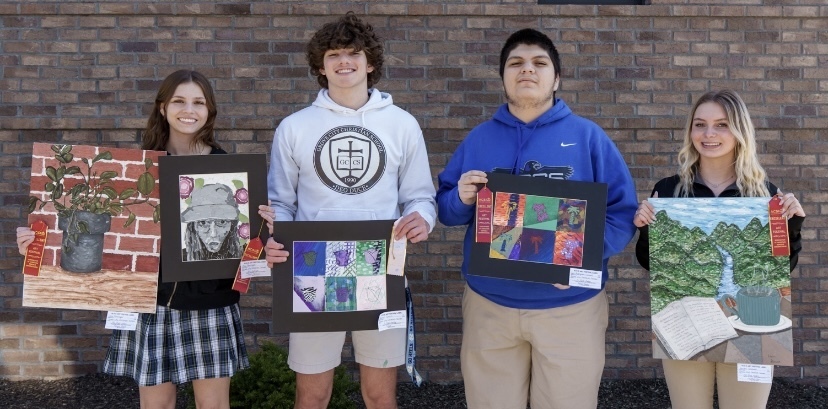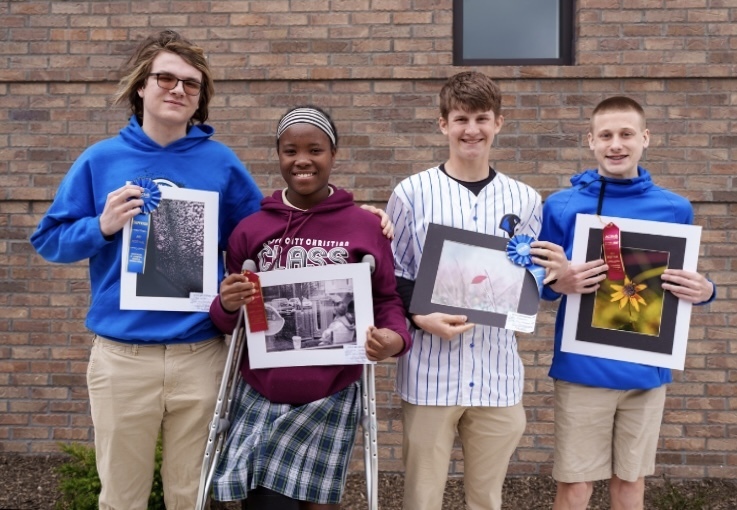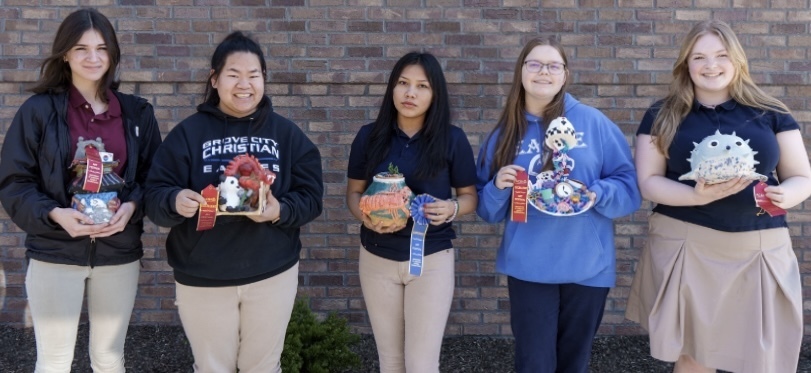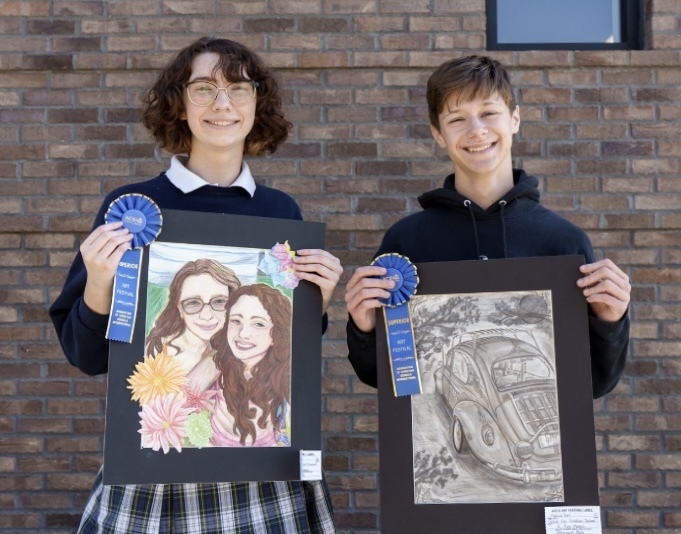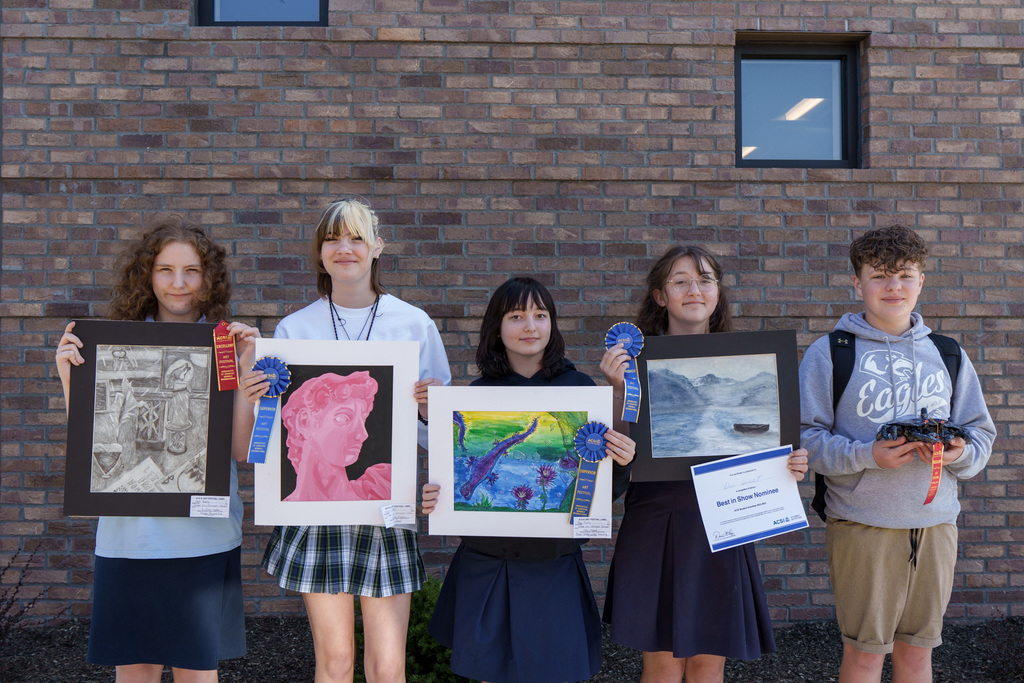 It's game day! GCCS varsity baseball and softball teams head to Bishop Rosecrans. JV softball team makes their way to Bexley. Middle school track faces Urbana. Let the games begin! Go Eagles!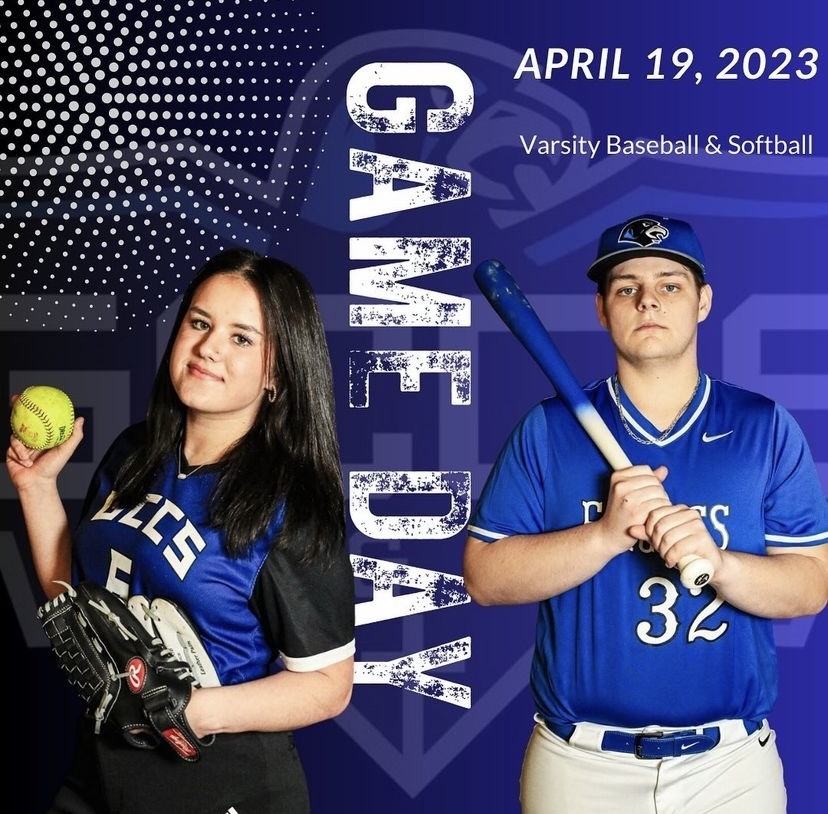 Grove City Christian Elementary School presented We Sing of America. Our students shared their musical talents through instrumental and choir performances! Congratulations to last night's participants. We are proud of your hard work, enthusiasm, and superior performance. Go Eagles!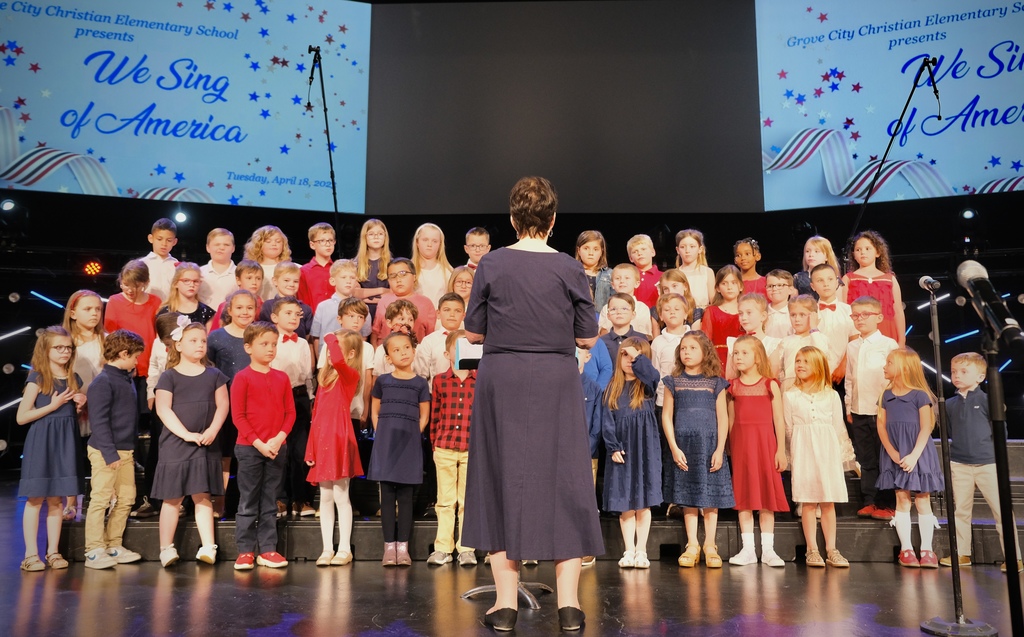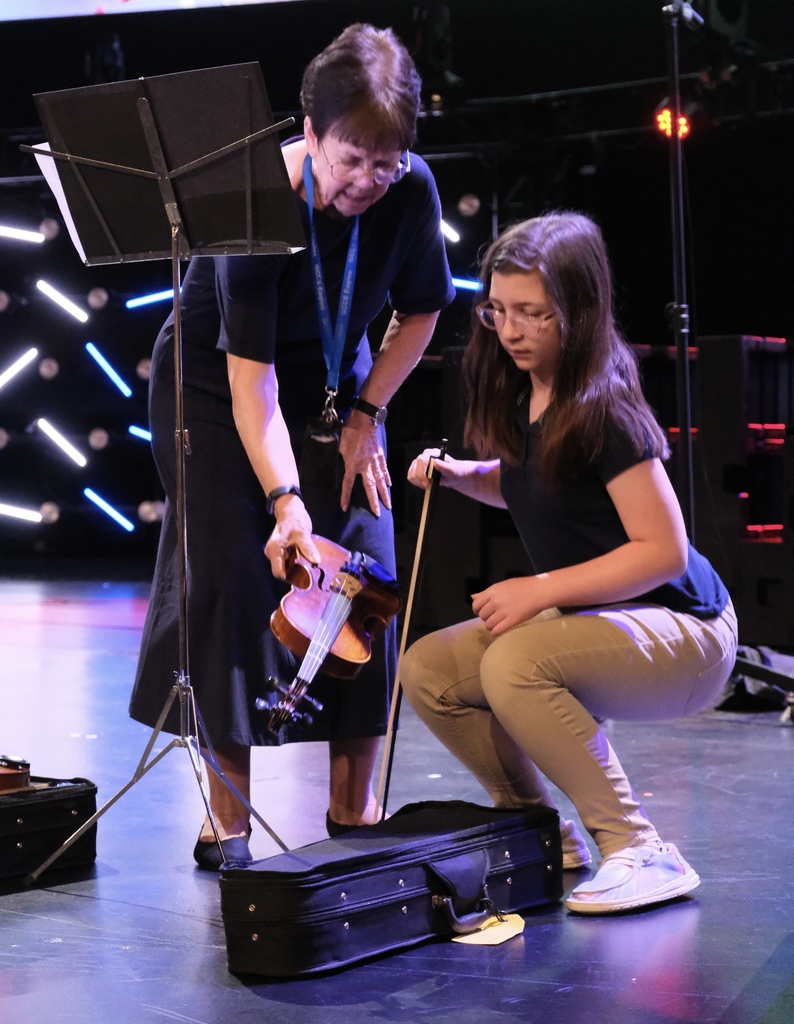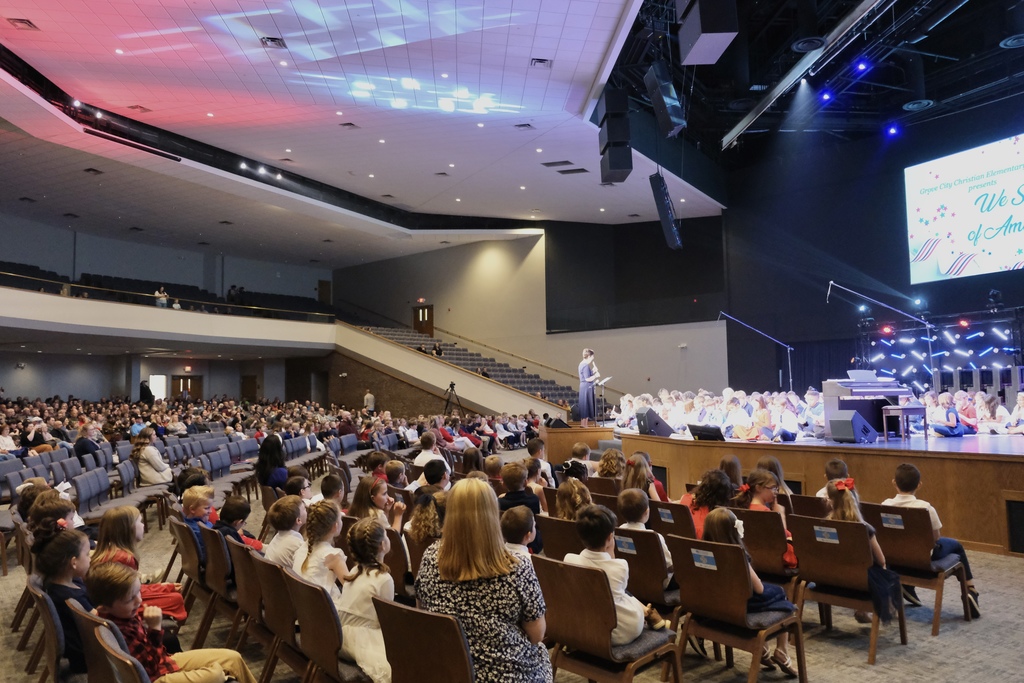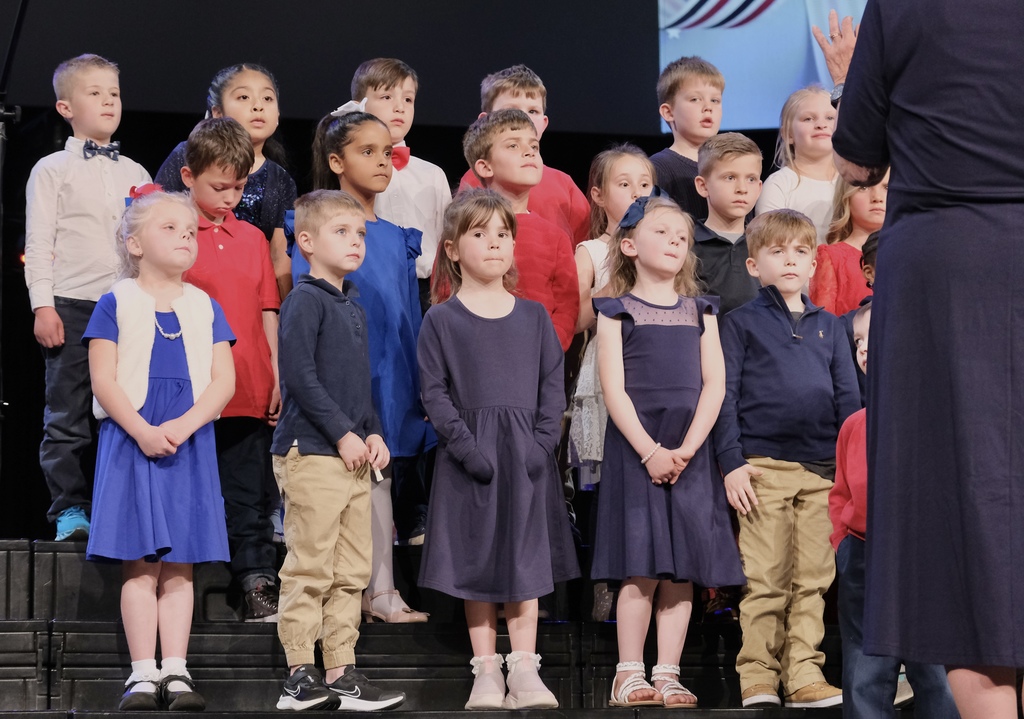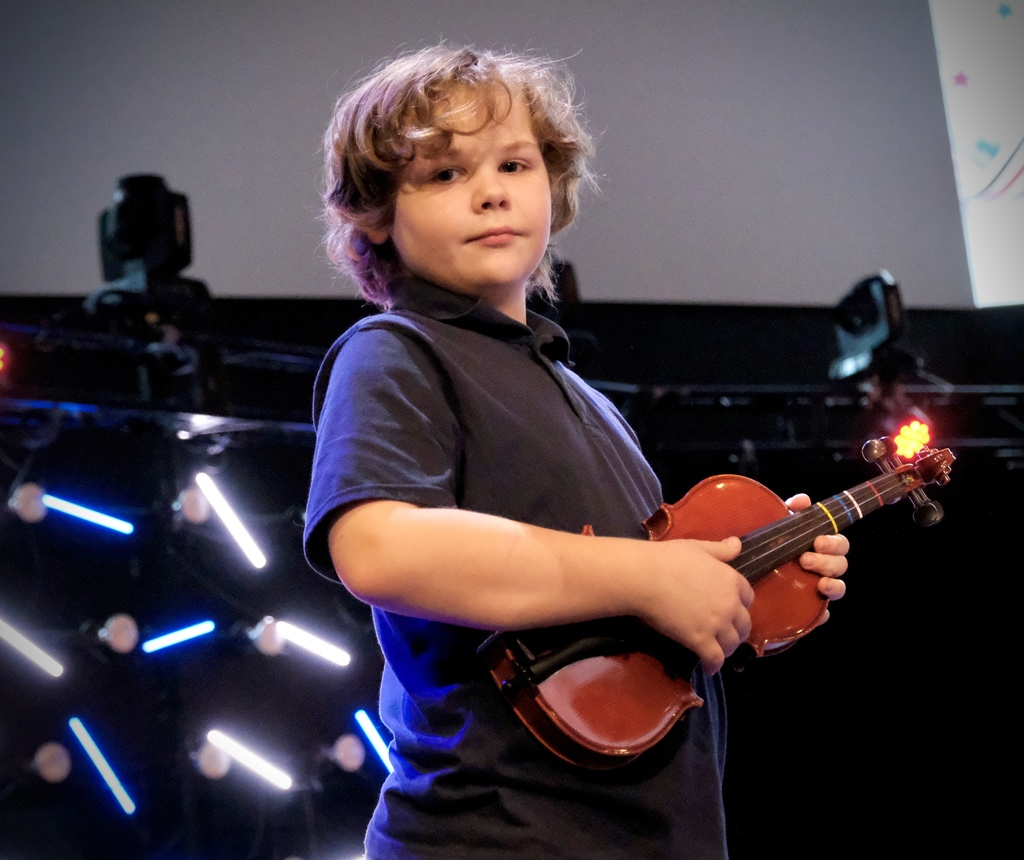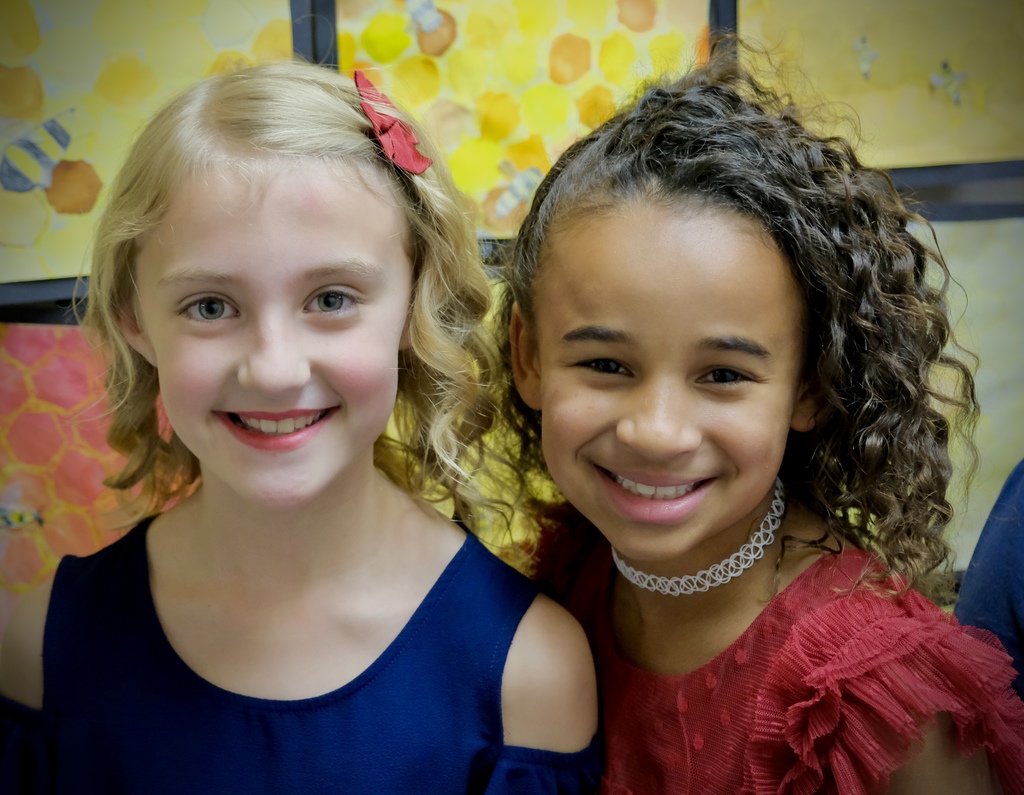 Senior Spotlights - Class of 2023! Go Eagles!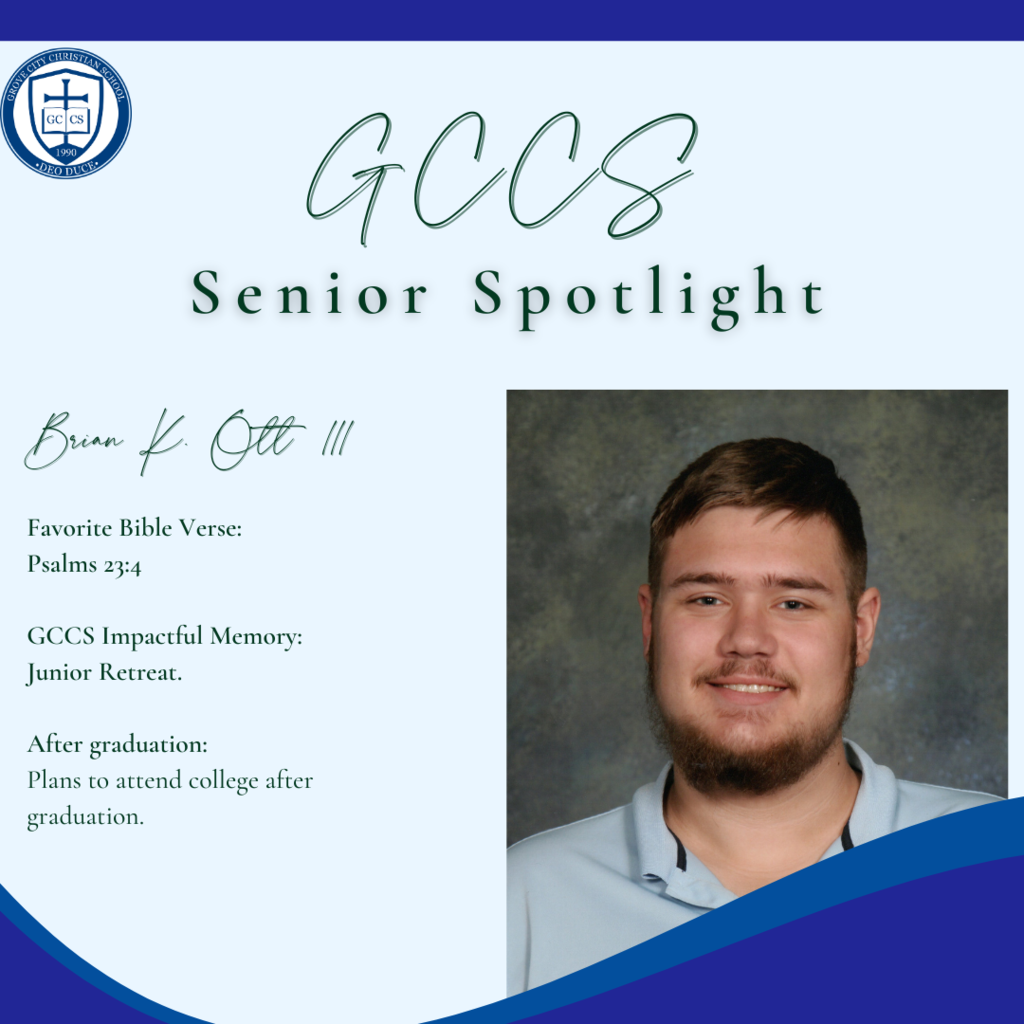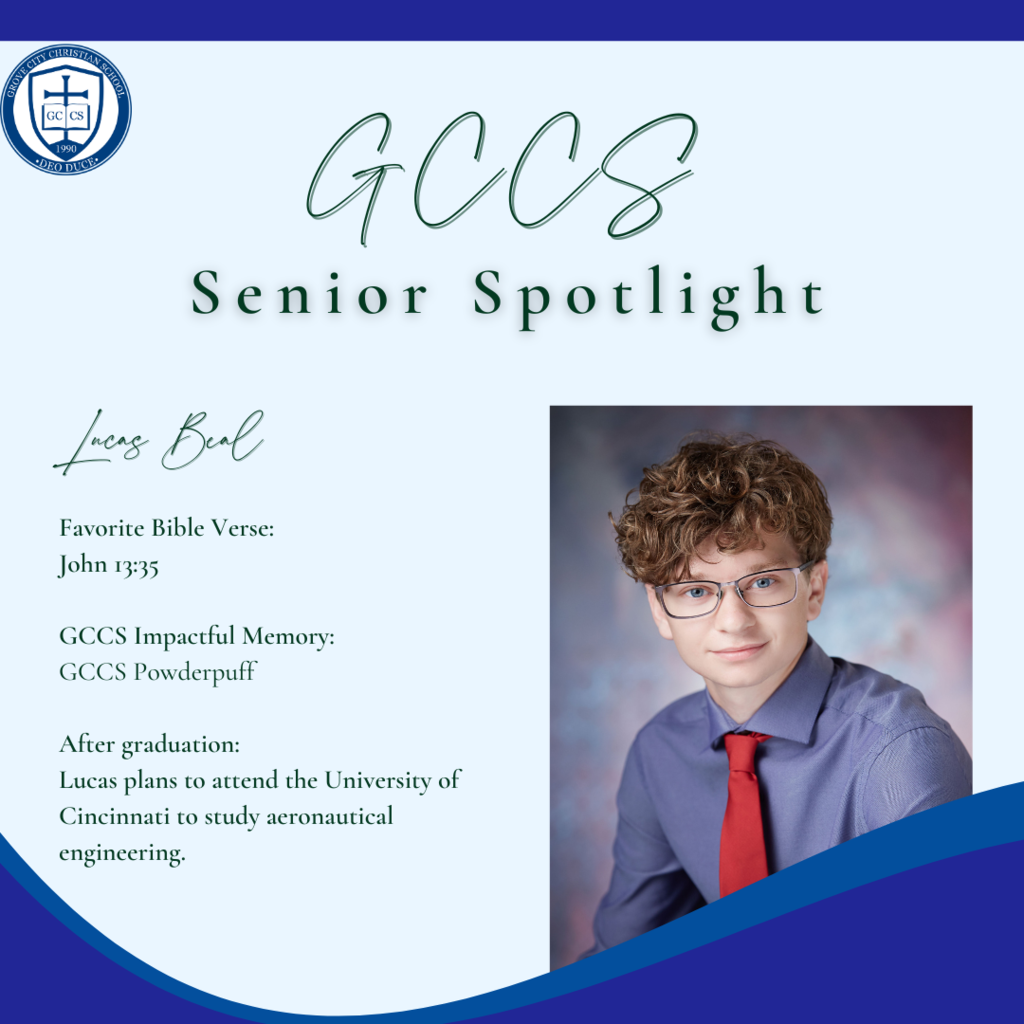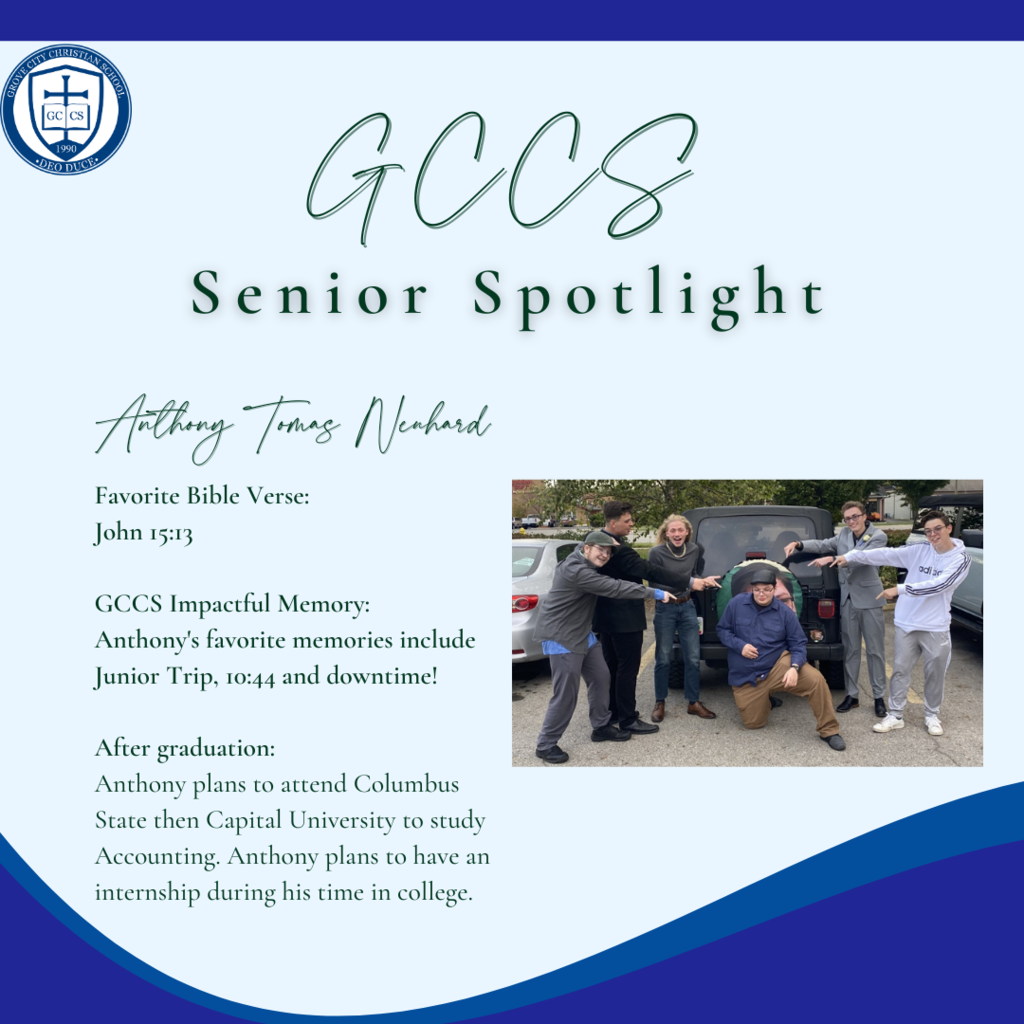 GCCS students start their Wednesday morning with mock interviews. The students interview for jobs in preparation for next week's field trip to Junior Achievement BizTown.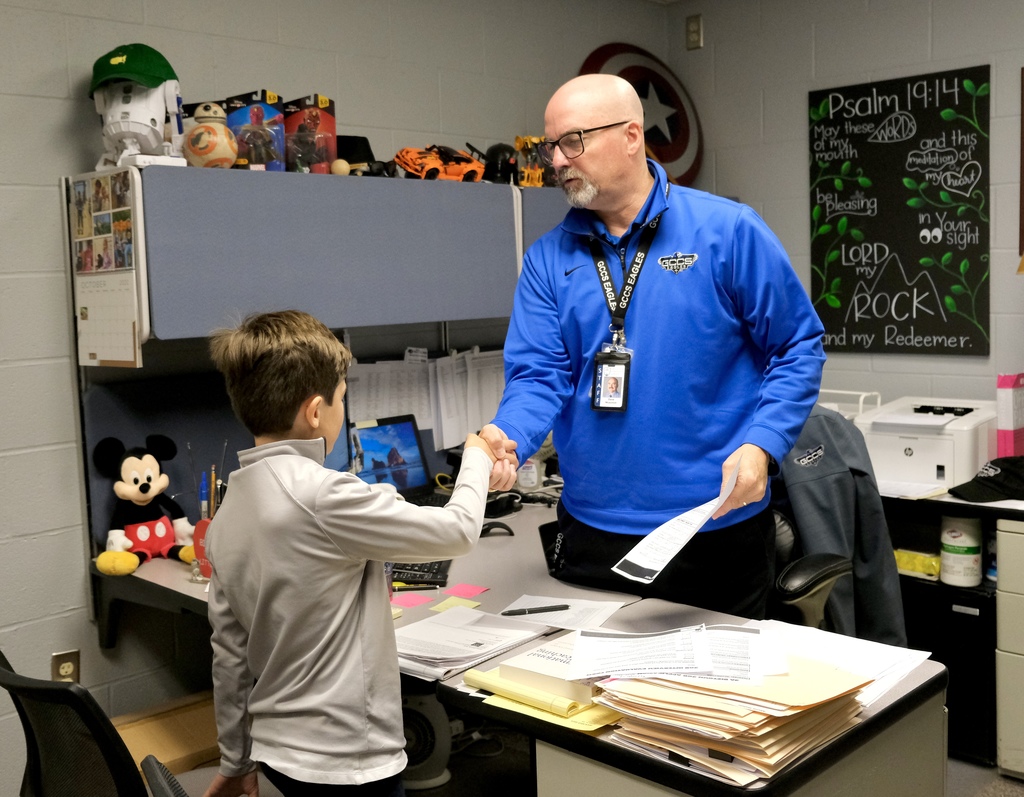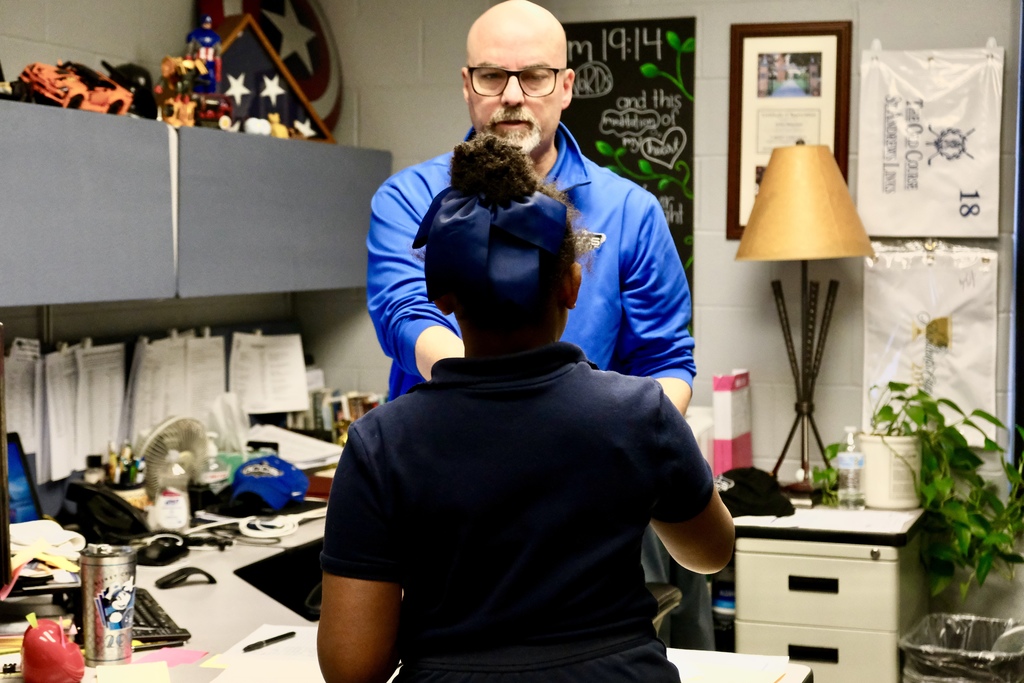 GCCS 5th graders enjoyed a field trip at Mott's Military Museum in Groveport, Ohio. The museum includes exhibits from the Revolutionary War through 9-11.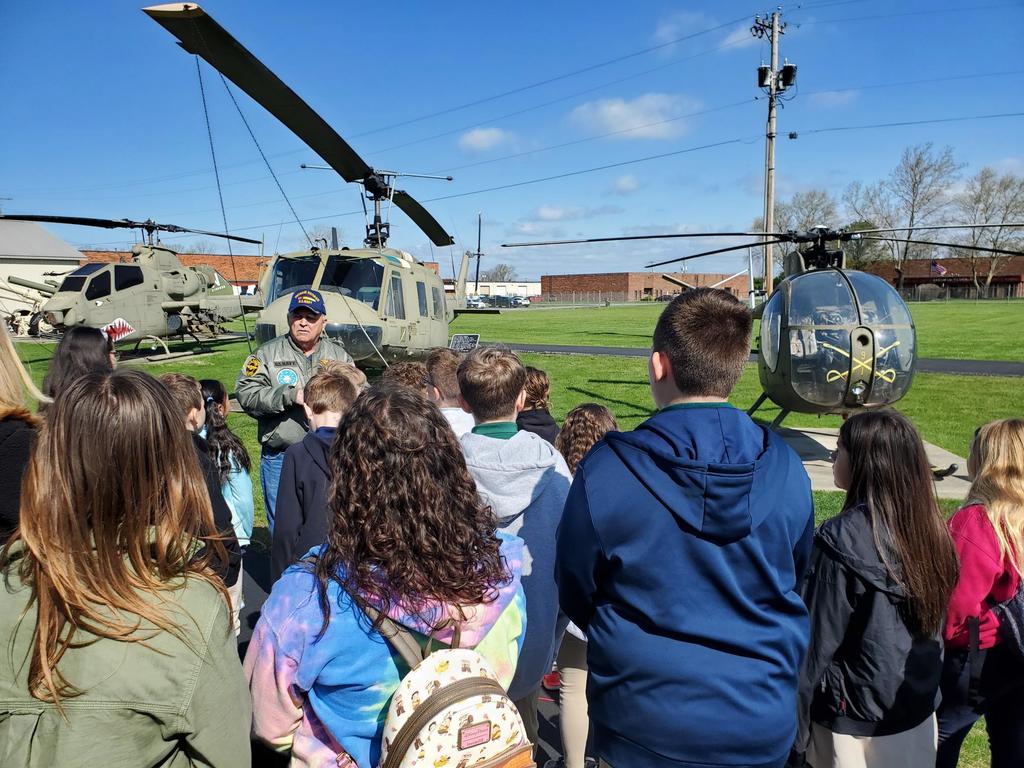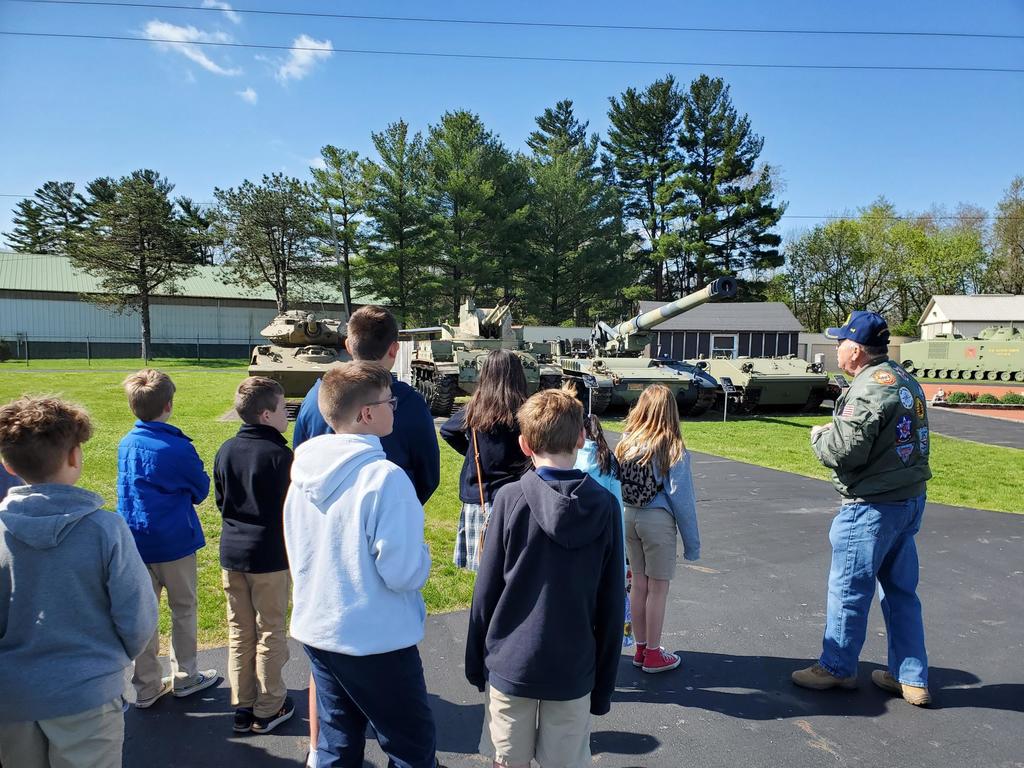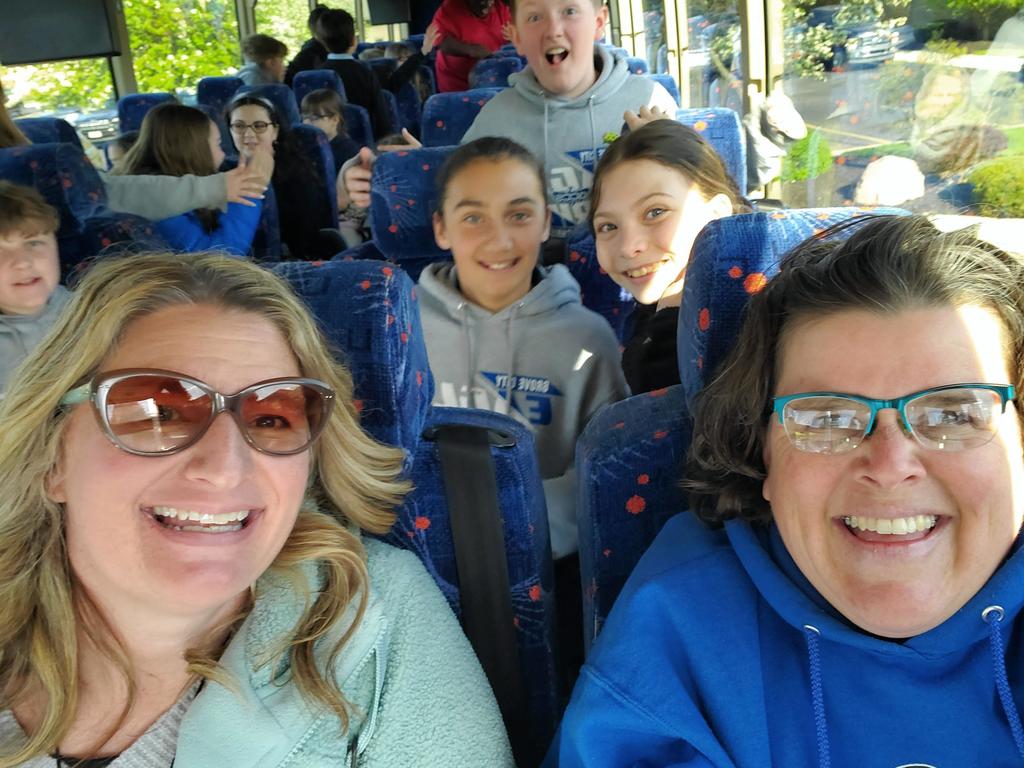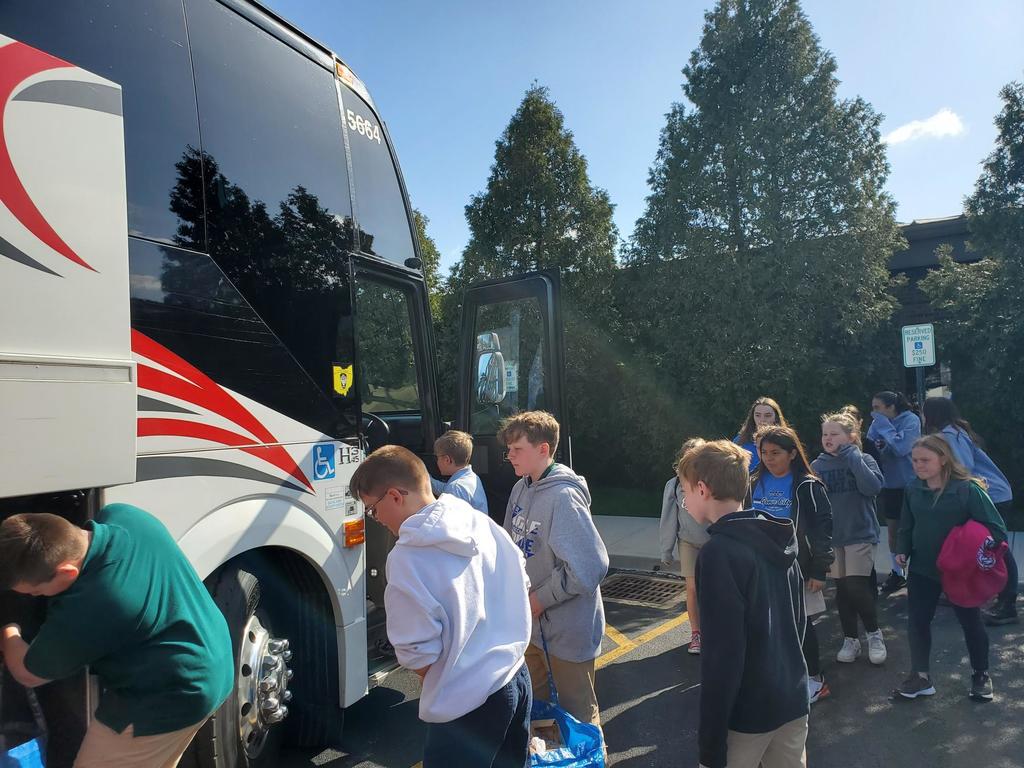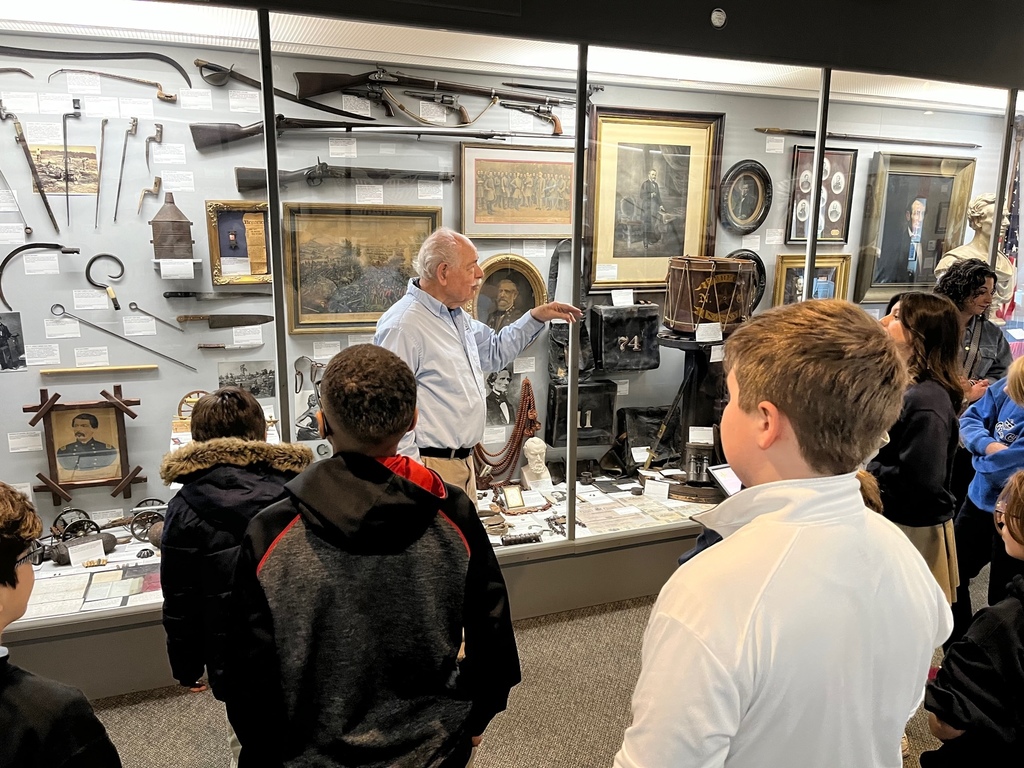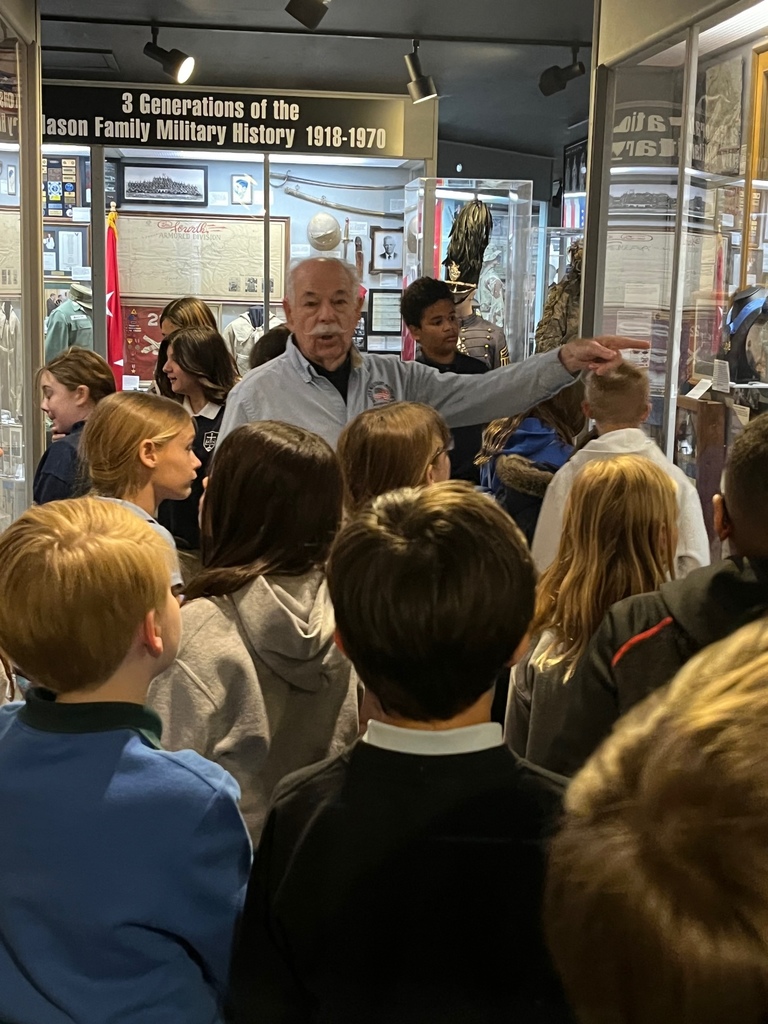 Senior Spotlights - Class of 2023! Go Eagles!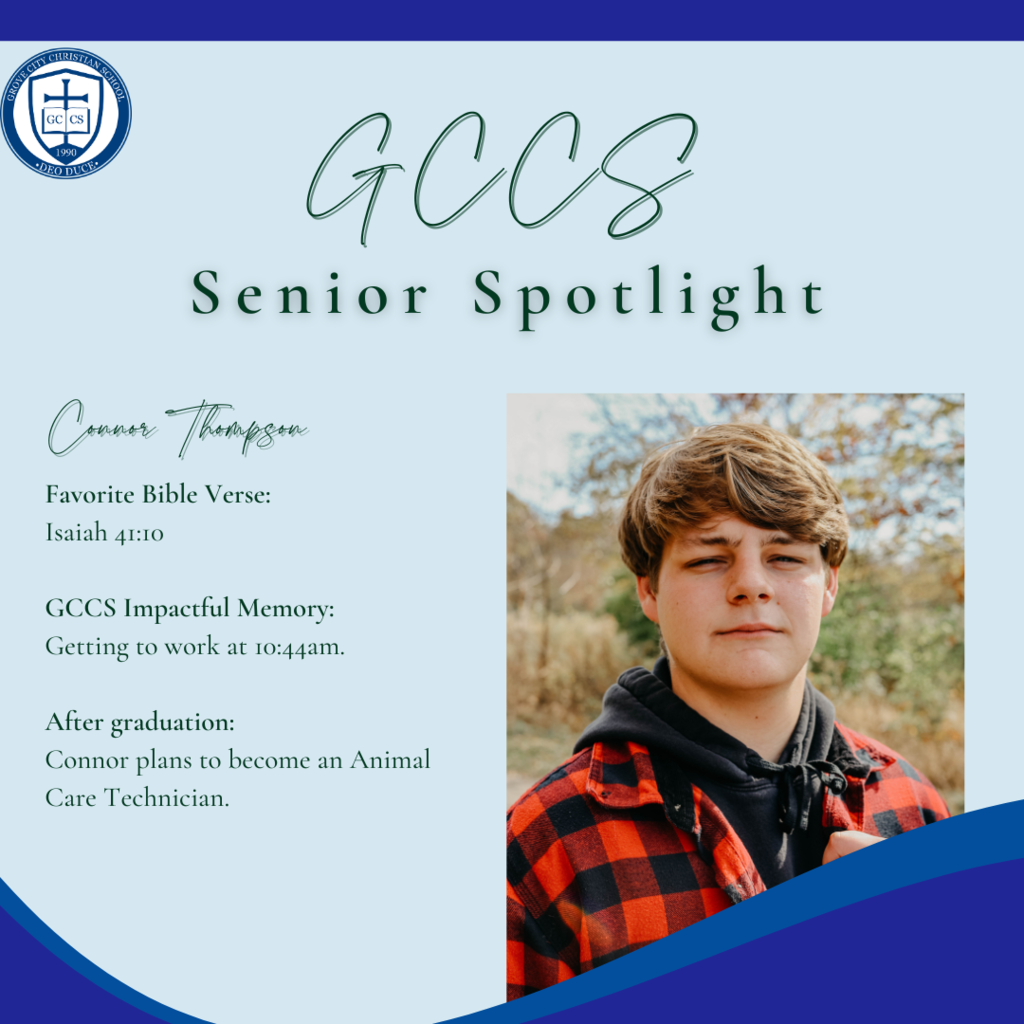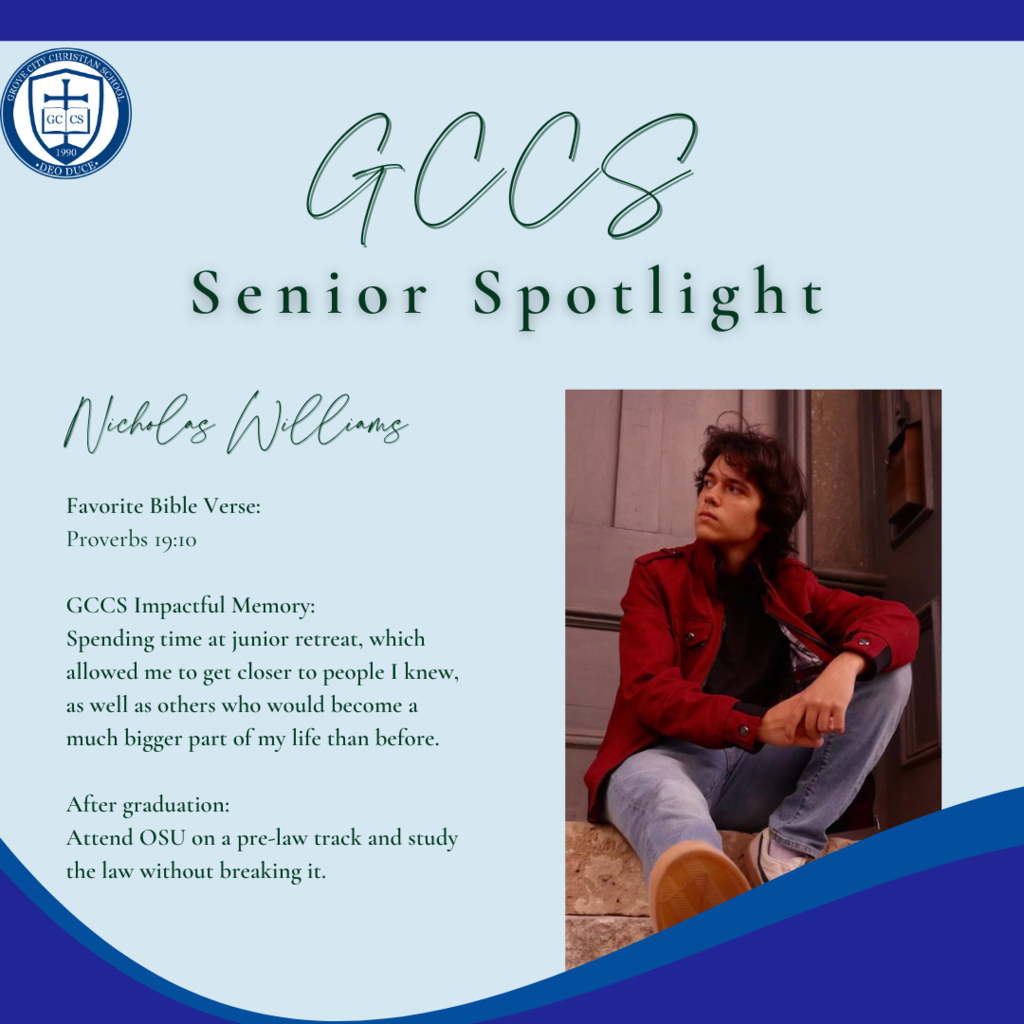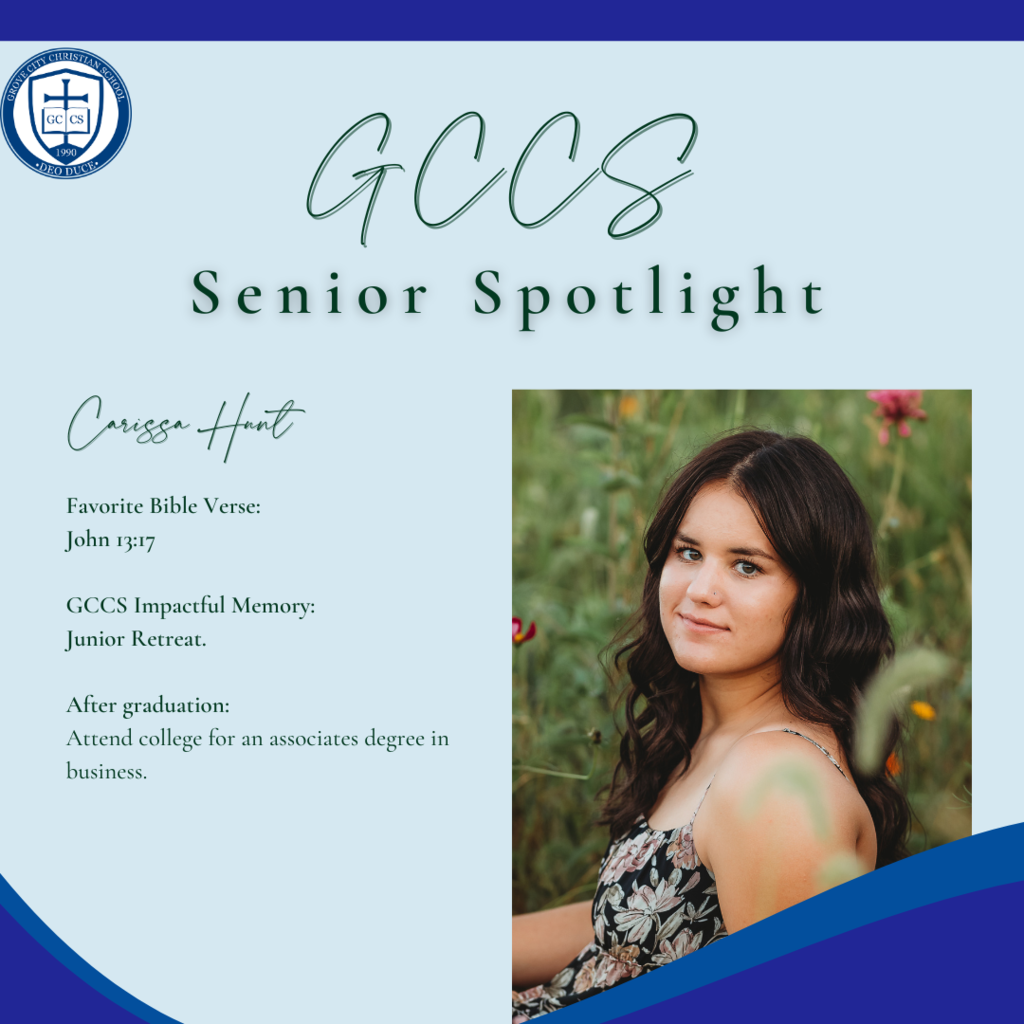 Join us for the Elementary Spring Concert tomorrow, April 18th at 7:00 pm!

GCCS track team dominated the meet! On Friday, Jerry and John represented GCCS in the 300m hurdles. Congratulations to John for his first-place victory in the heat. Congratulations to Jerry for setting a PR by almost 2 seconds. Go Eagles!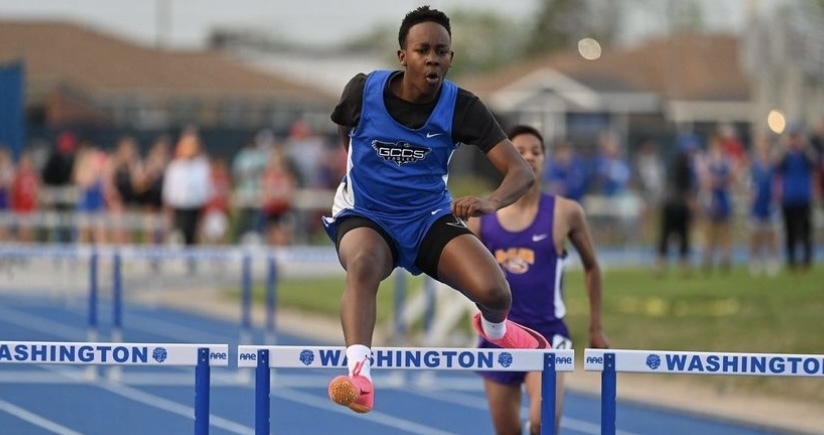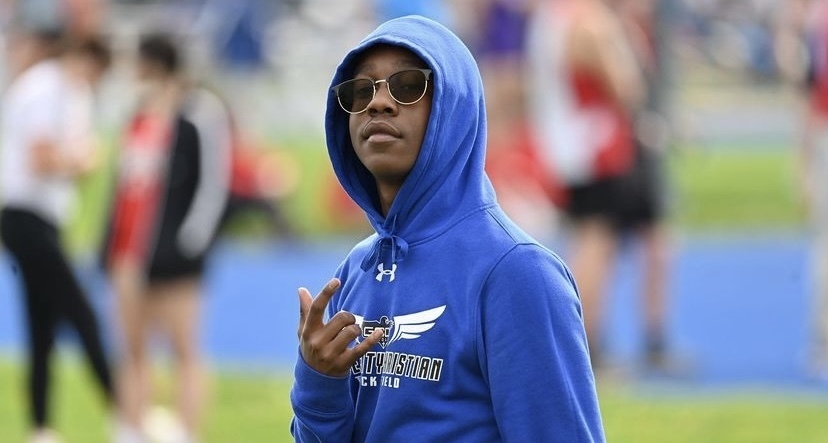 All athletic contests are cancelled for today.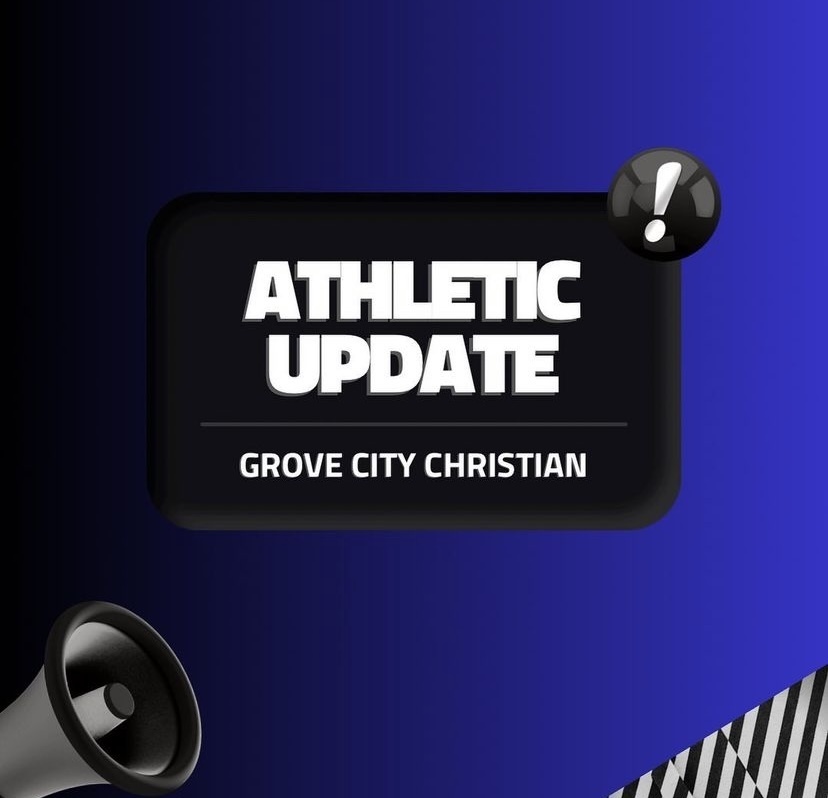 This morning, Mrs. McKay's Senior Bible Class welcomed Mrs. Martsolf. The students gained some insight into their Biblical questions. Thank you, Mrs. Martsolf for your wisdom and passion.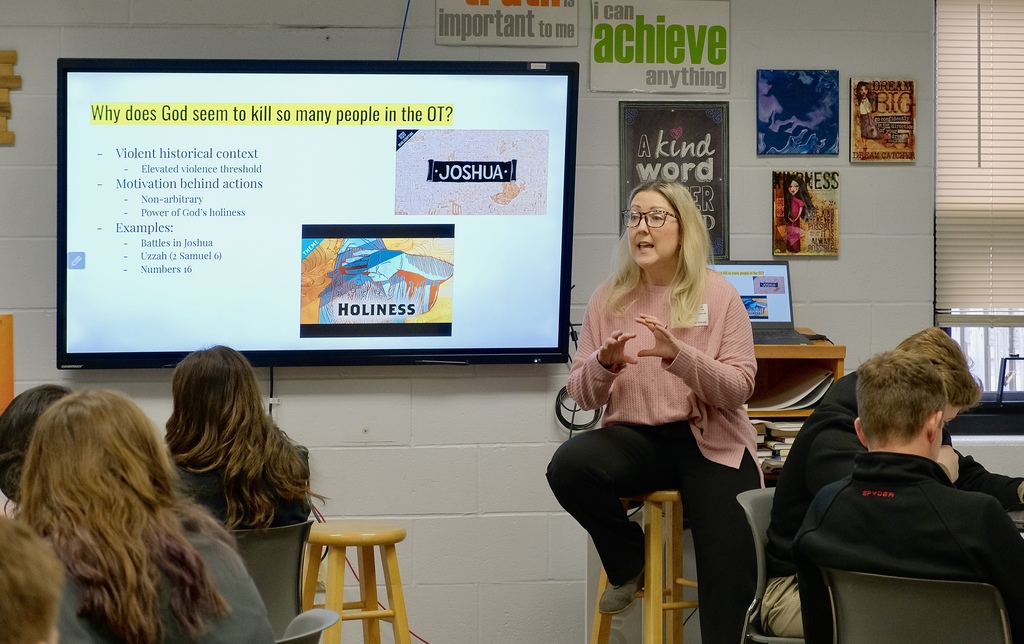 Mrs. Patterson's Kindergarten class had BIG questions about the GCCS lunch ladies' day-to-day routine. The class toured the kitchen and refrigerator and received answers to all of their questions. The students and faculty are thankful for our lunchroom staff's strategic planning and hard work. Go Eagles!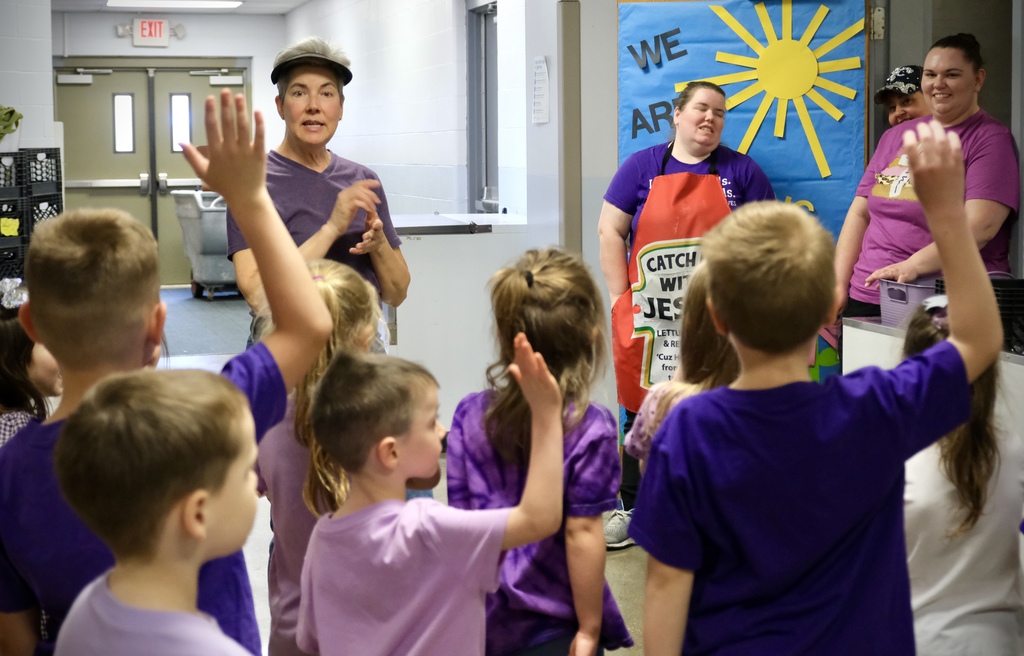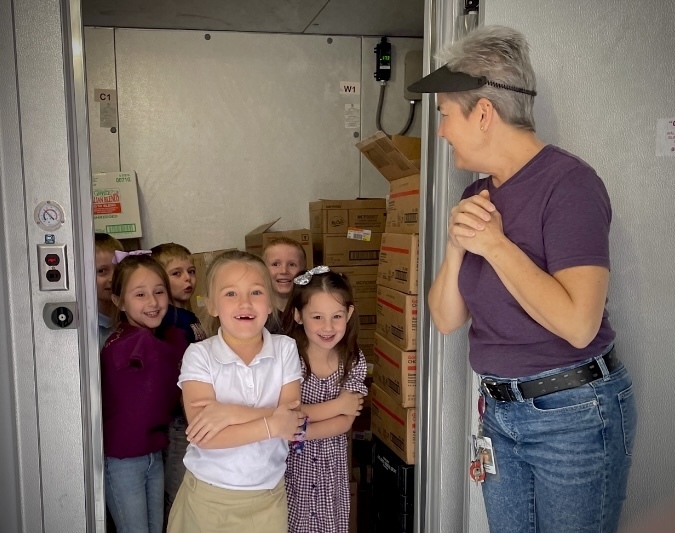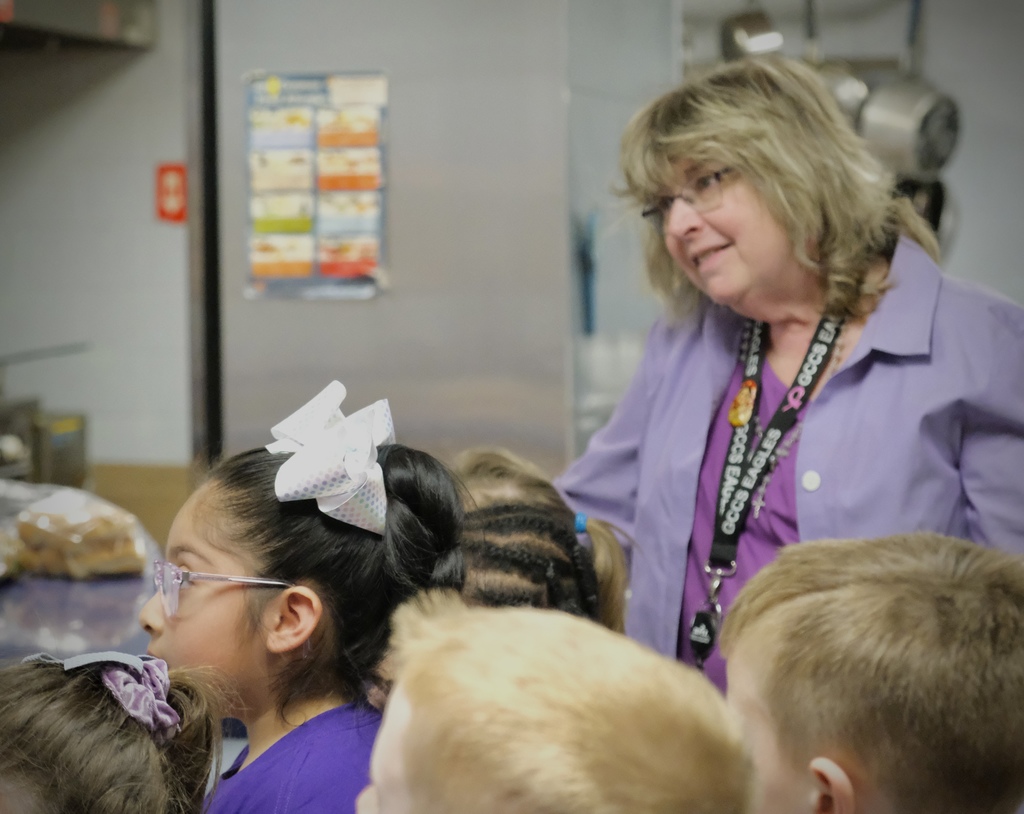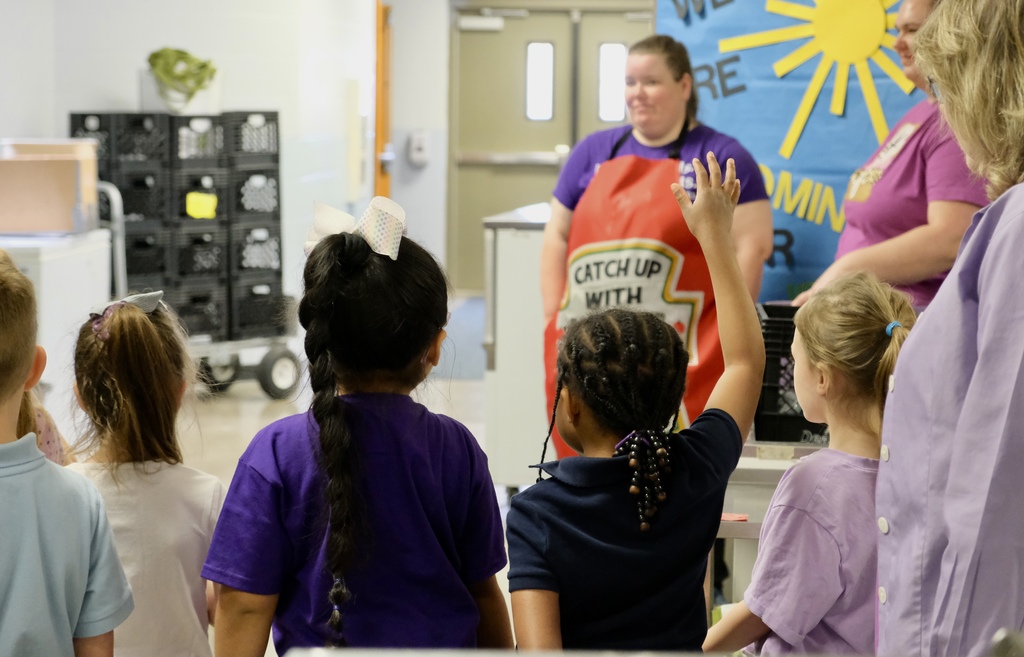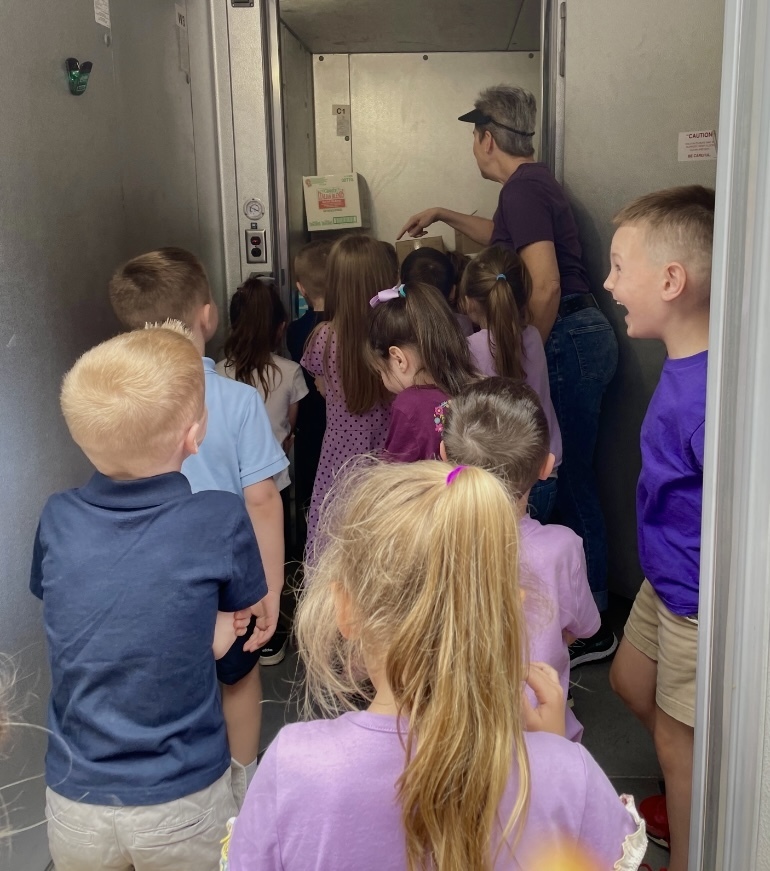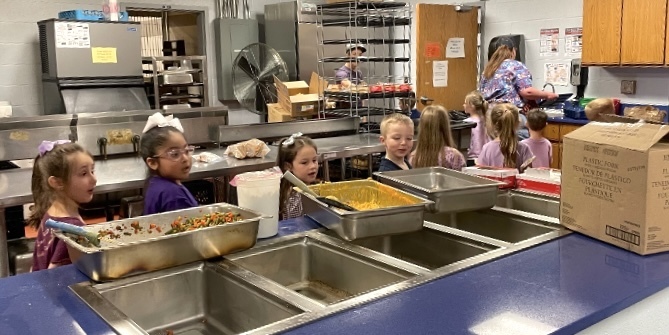 GCCS students continue to put in the practice for next week's Elementary Spring Concert! The concert will be held on April 18th at 7:00 pm in The Naz worship center! Go Eagles!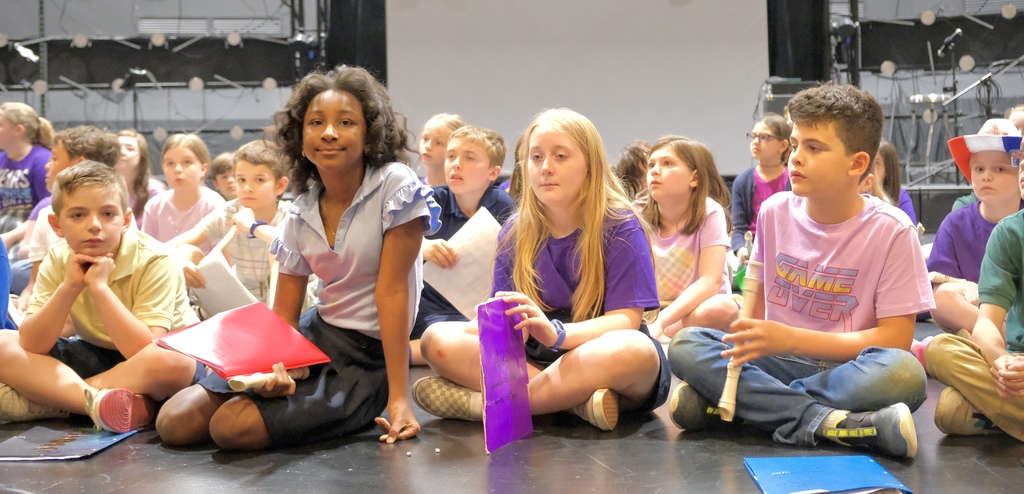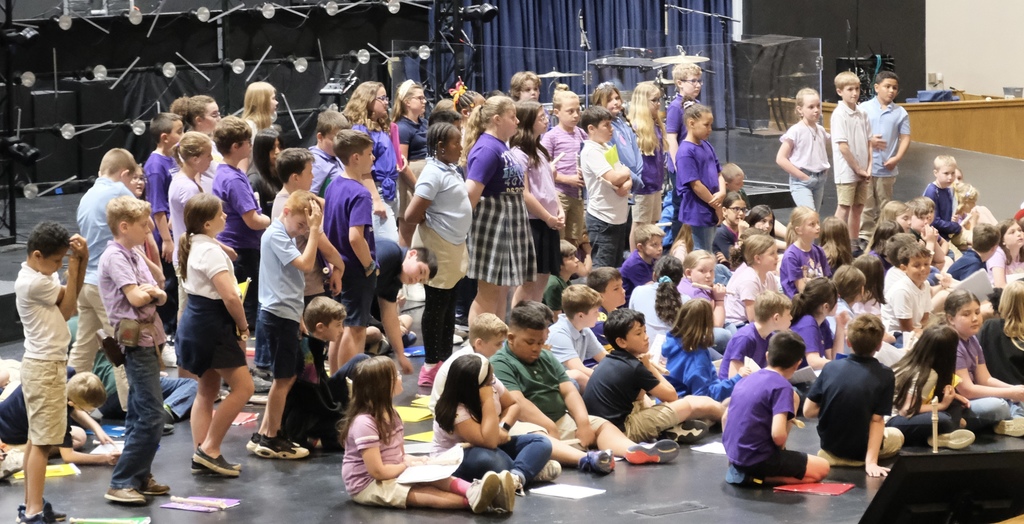 It's Purple Up Day! To honor the Month of the Military Child, GCCS students and faculty wear purple. We are grateful for our military families!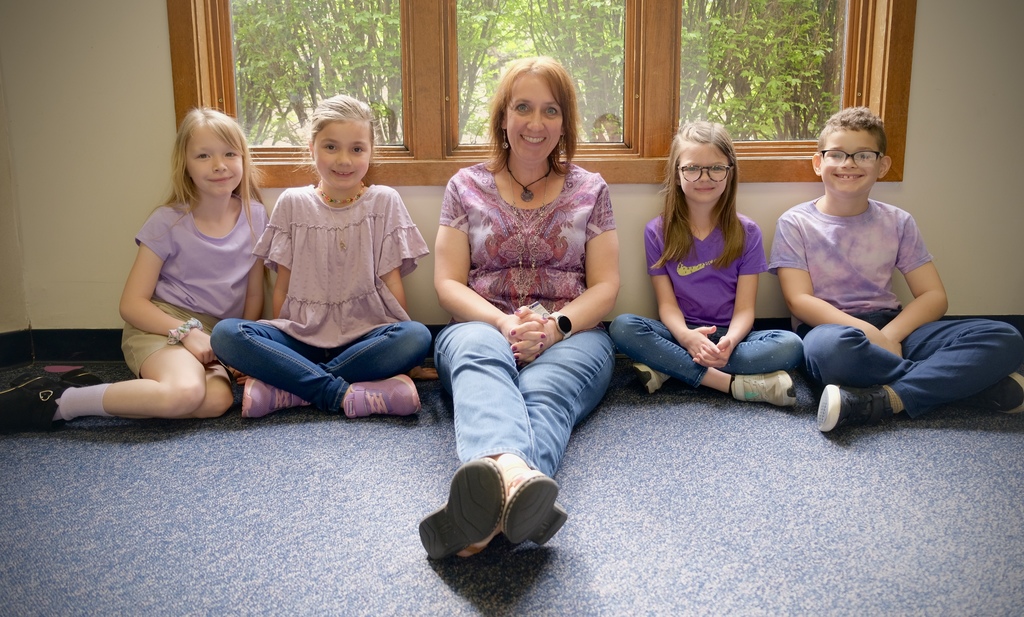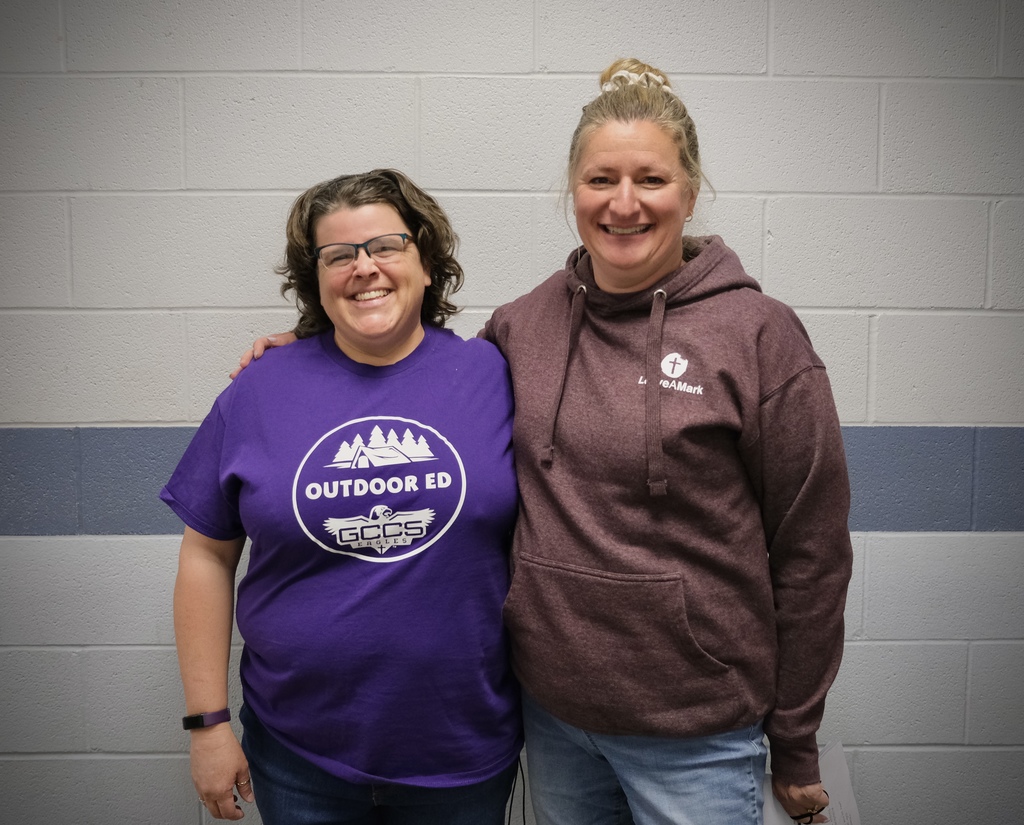 As we continue the process of searching for a new Head of School for Grove City Christian School & Grove City Christian Childcare, here at The Naz Church, we wanted to share the opportunity profile with you! If you sense that the gifts & experience God has given you are a good match for Grove City Christian School & Childcare, or if you know of someone, we invite you to begin the inquiry process! Please visit
https://jobfitmatters.com/GCCS/
to learn more! We invite you to come alongside us in prayer as we seek God's will for the future of our school.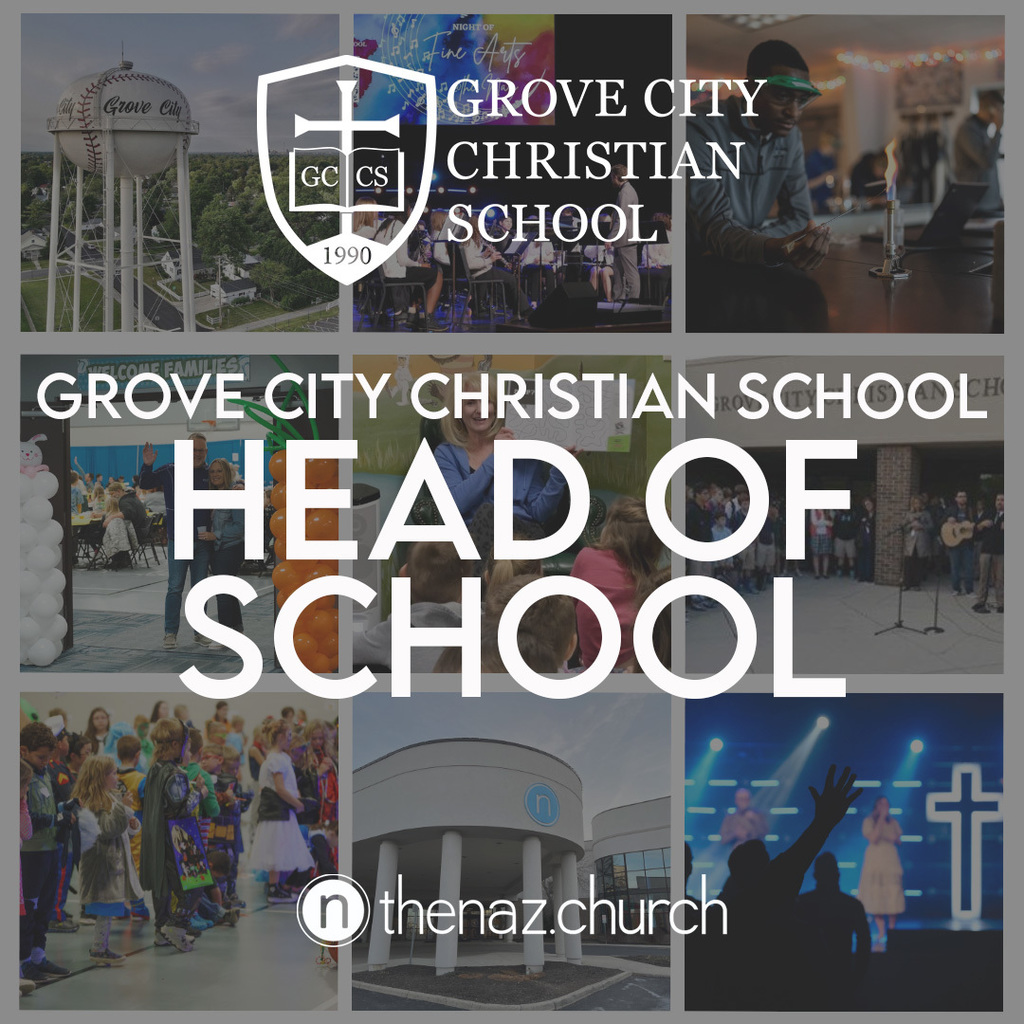 Chapel at GCCS.