Grove City Christian School prides itself on finding the right balance for its middle school program, which consists of seventh and eighth grades. The teachers in the middle school work on instilling a work ethic and encouraging students to take responsibility for their own education. At the same time, teachers realize the stresses of middle school and strive to keep parents well informed.
Classes offered at this level prepare students for GCCS's college preparatory high school curriculum while still employing the fun of middle school. For instance, a visitor walking through the middle school wing may find science classes dissecting earthworms while the math classes are working on a hands-on project. Literature circles sharpen students' appetites for reading, and the students learn how to research and document a written paper.
Students who desire an even more rigorous academic instruction level can be considered to take Algebra 1, Honors Introduction to Physical Science and a foreign language.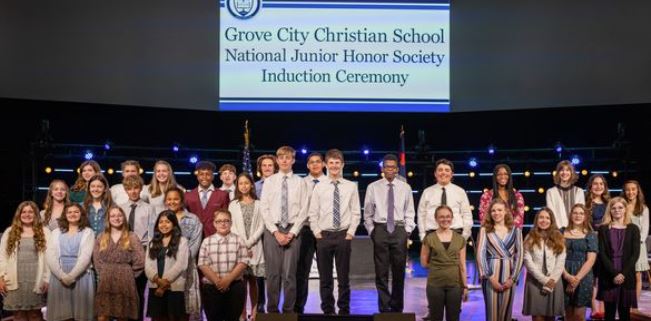 Realizing that students are still maturing, faculty work to give each one his/her own niche. Students have their own student council, weekly chapels and community service opportunities. These opportunities afford students the experiences of both serving and leading.
Grove City Christian Middle School
Welcome, from Principal Debbie Edwards