Our high school students had Christmas small group time during Chapel hour today. Some groups decorated cookies and wrapped others as Christmas trees. One of the freshman groups shared the gift of God's love by making cards for senior adults in our community. It was a great day! #gccseagles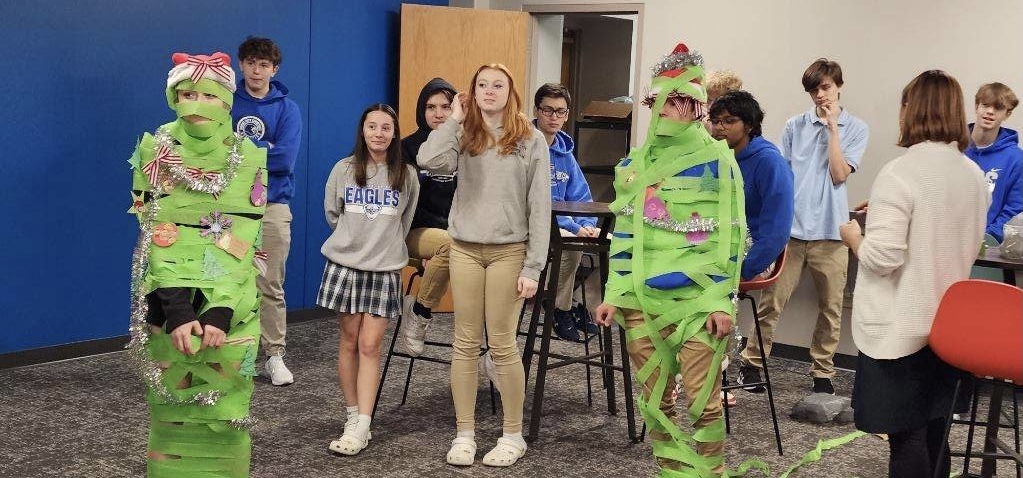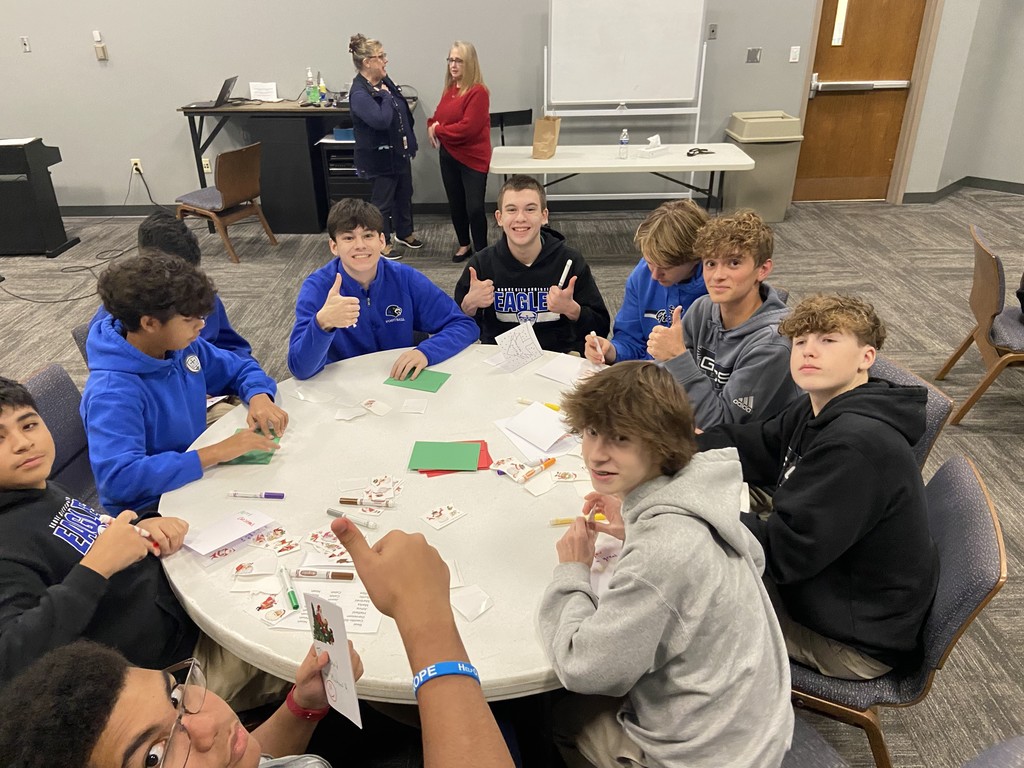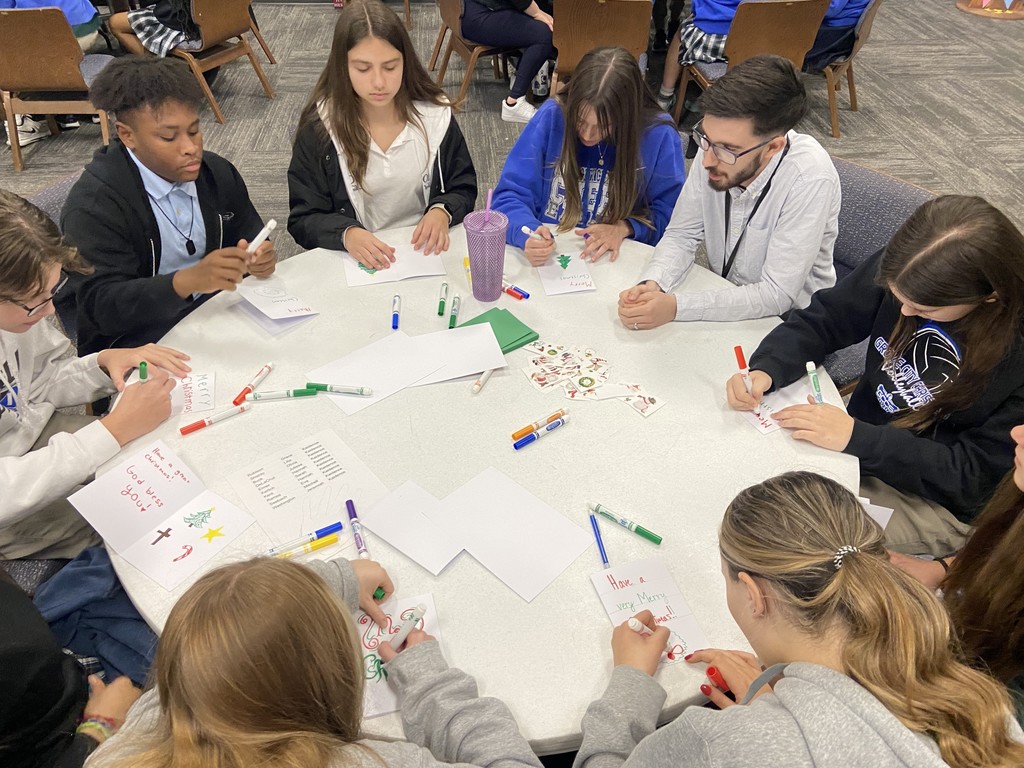 Exciting times today as our elementary students practiced for their Christmas Program. The theme this year is "The Best Christmas Present Ever." This is one of our favorite events here at GCCS! #gccseagles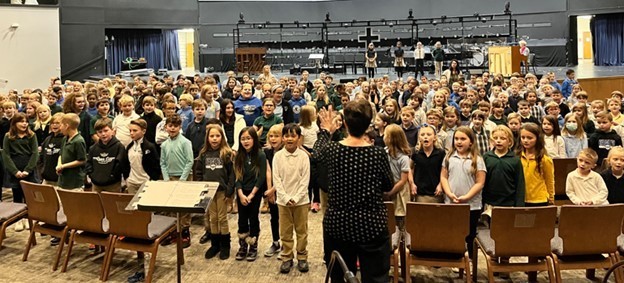 You are invited to our All School Christmas Chapel next Friday, December 9th at 9 am. Please plan to enter at the main church entrance of The Naz Church and then proceed to the Worship Center. We have a wonderful event planned! It will be a privilege to celebrate the birth of our Lord and Savior together. All are welcome! #gccseagles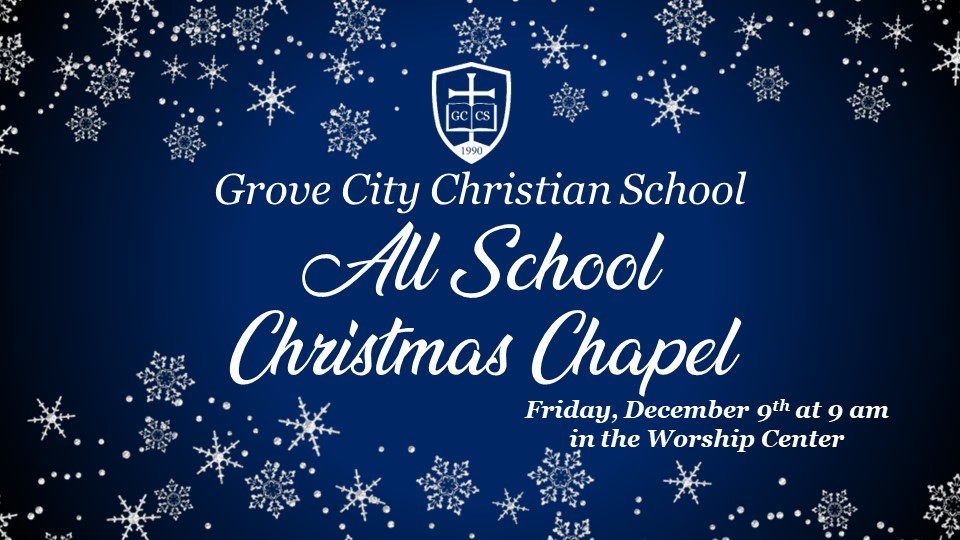 Join us tomorrow night, December 1st, at 7 pm for our Christmas Concert featuring our Choir, Strings and Symphonic Band. The concert will be held in the Worship Center.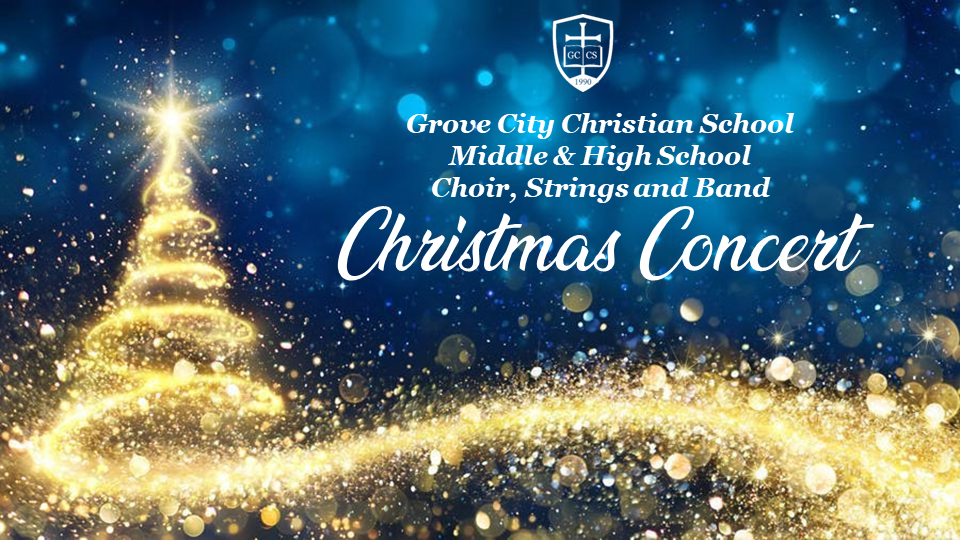 Calling all high school students! You are invited to a Worship Night this Sunday, December 4th at 6 pm in the Ed Gym. The Well, formerly the High School Devotion and Prayer Group, was formed to positively influence the culture of Grove City Christian last December. Since then, the group has met every Friday morning before school to talk through a short devotion, write notes to students, and pray over the hallways. The Well's objective is to provide students with an opportunity to experience Jesus in relationship and through worship, with the goal of seeing spiritual growth in our community. Make plans to attend this Sunday! #gccseagles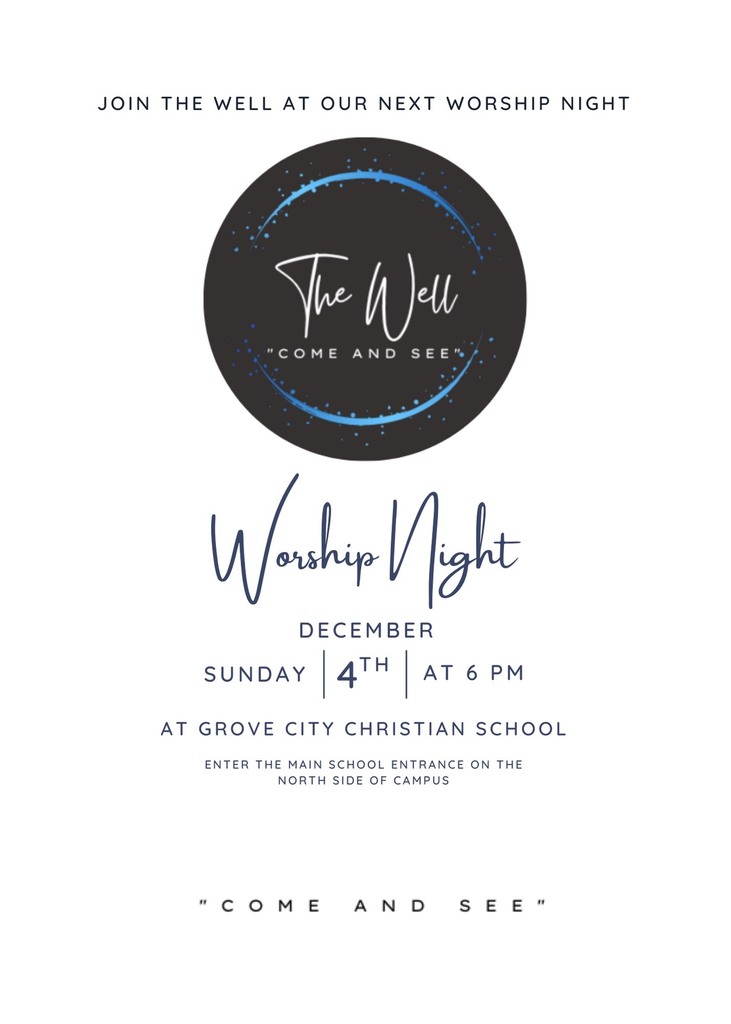 A local Grove City composer, James Swearingen, came in to work directly with our band recently. What an honor to have Mr. Swearingen spend time with our students! #gccseagles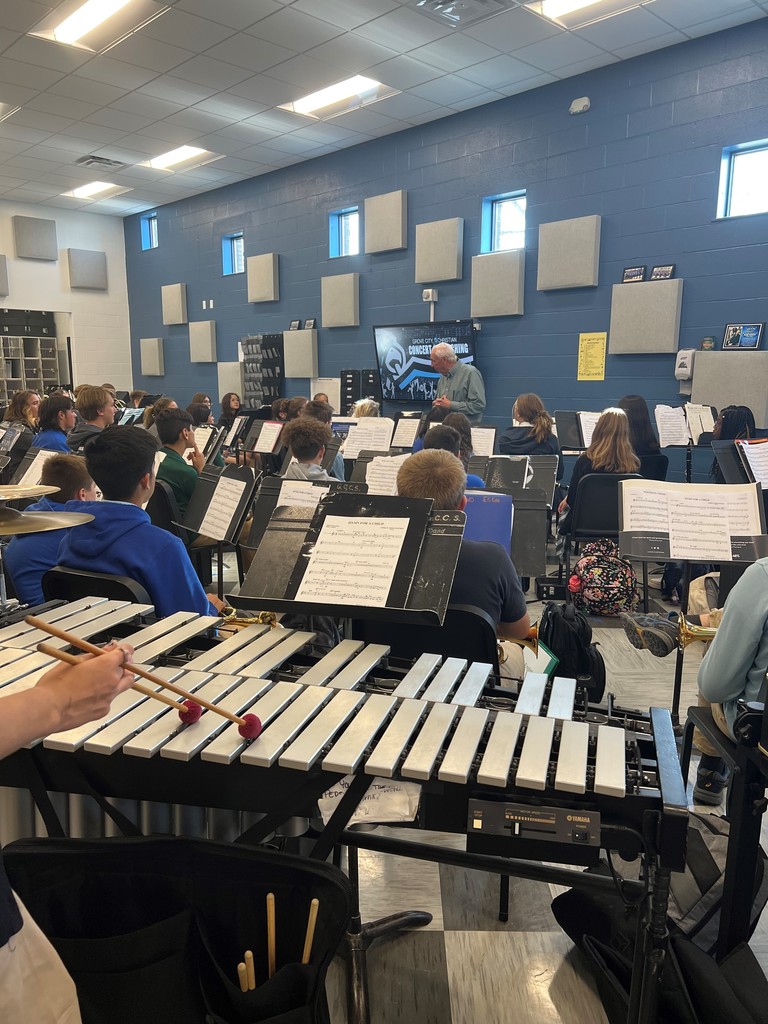 Do you remember the old Spirograph drawings? Our photograph class created similar ones using a technique called light painting. The students had fun creating these, and they turned out great! #gccseagles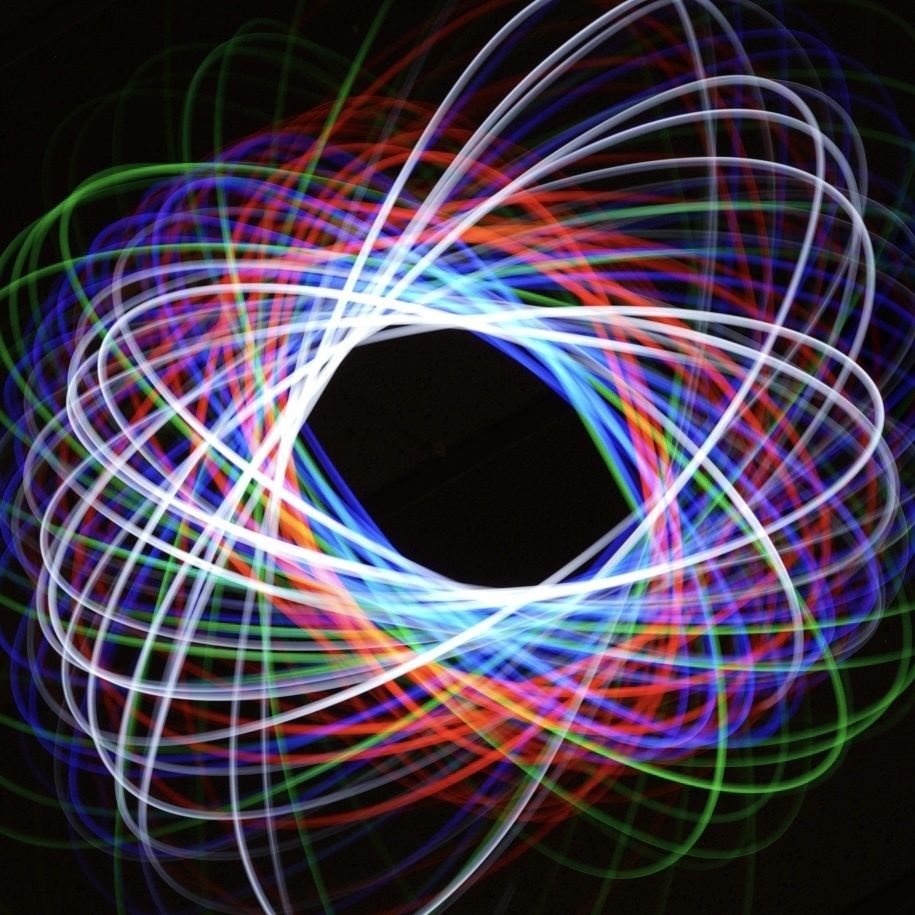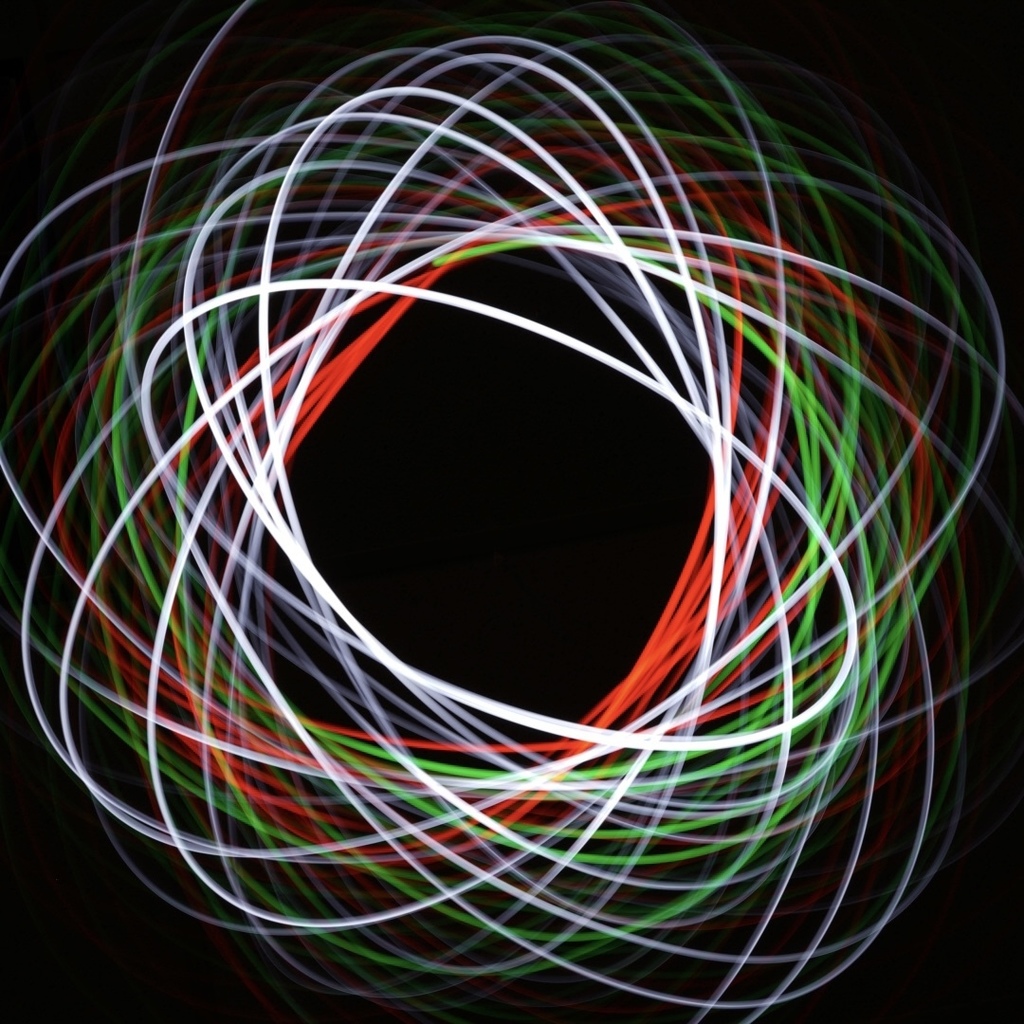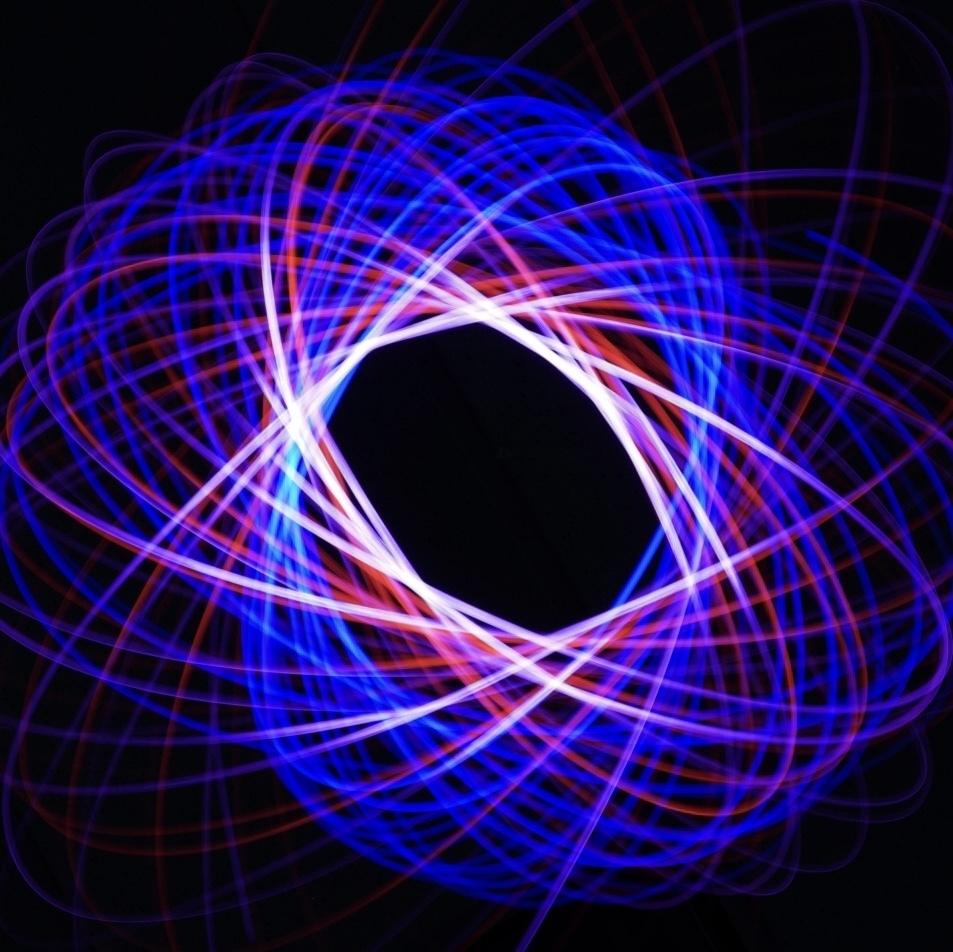 It's Faculty Friday! Up next is Miss Roys. Miss Roys teaches AP Psychology. She graduated from Olivet Nazarene University. A fun fact about her is that she traveled around the world last year to 11 different countries. Her favorite Bible verse is Psalms 56:3. Welcome, Miss Roys! #gccseagles #FacultyFriday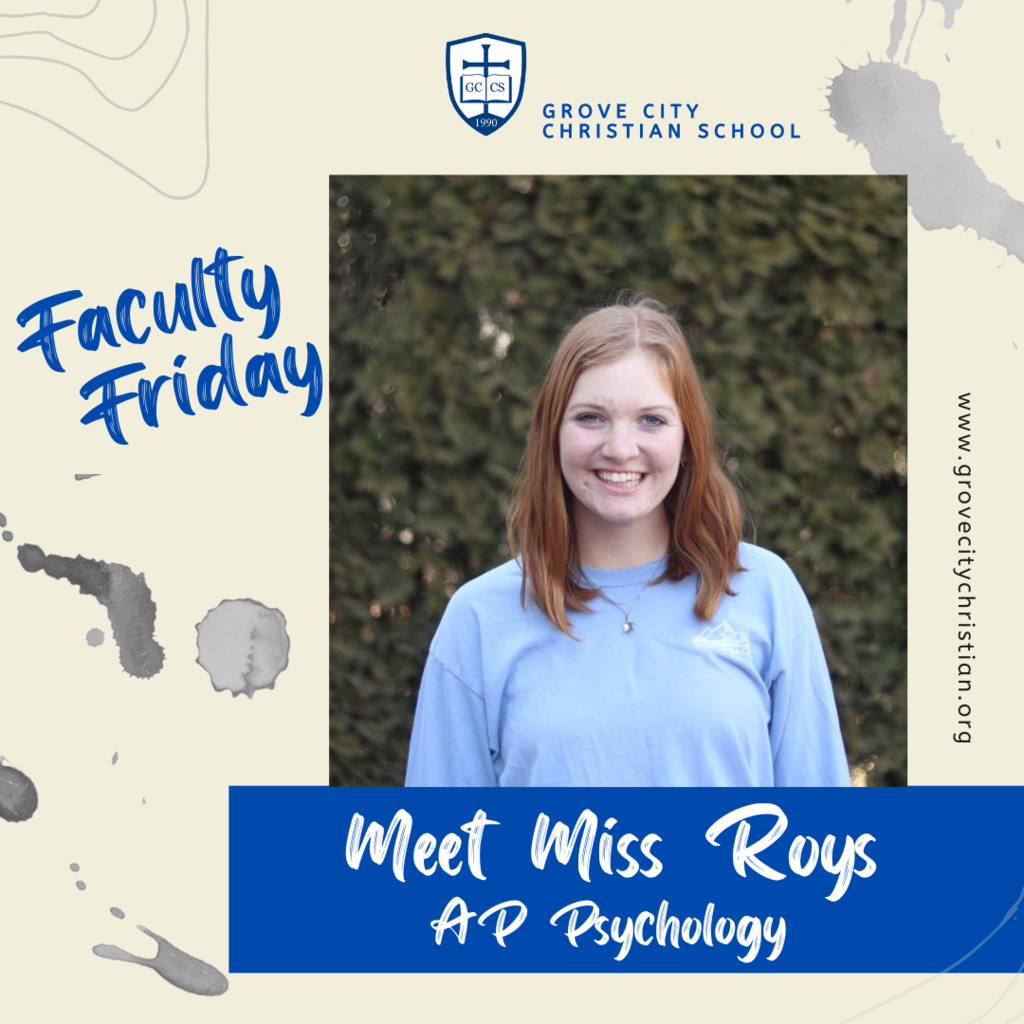 Happy Thanksgiving from GCCS and Mrs. Suver's class, and their Macy's Day Parade. Students made balloon animals and walked around school "parade style". We have so much to be thankful for this year! In that day you will say: "give praise to the Lord, proclaim His name: make known among the nations what He has done, and proclaim that His name is exalted. Sing to the Lord, for He has done glorious things; let this be known to all the world." Isaiah 12:4-5 #gccseagles #happythanksgiving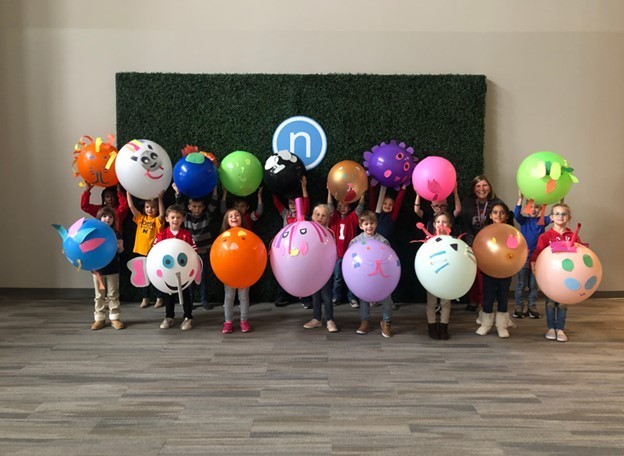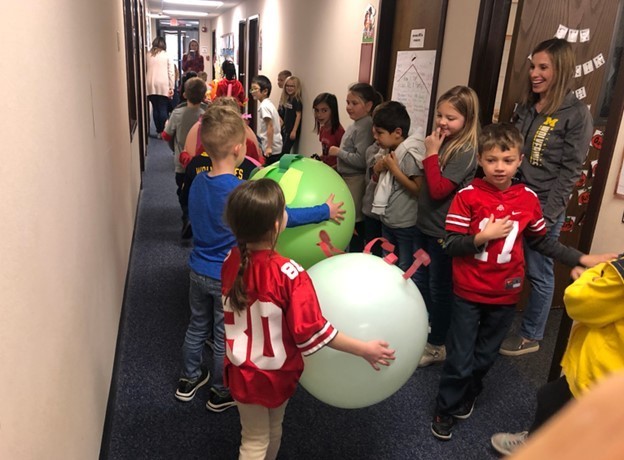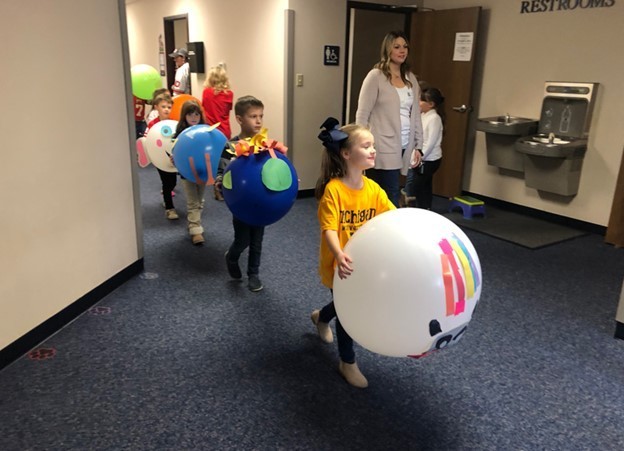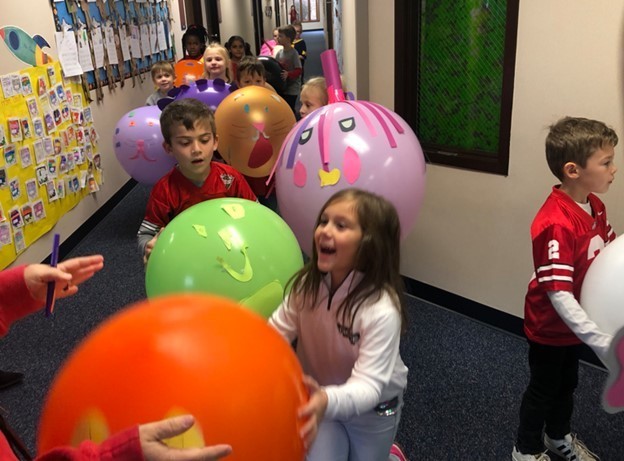 Our upperclassmen small group leaders led our freshmen students to make a Thanksgiving Tree this week as we expressed our thanks to God for so many blessings. #gccseagles #thankful

Seniors traveled to Scioto Hills Christian Camp in Wheelersburg, OH where they completed many hours of community service including chopping and hauling firewood, cutting and burning ornamental grass and brush, deep cleaning the dining hall, cleaning and organizing storage areas, and so much more—all while building relationships with classmates and growing closer to God. This trip is one of the highlights of their senior year! #gccseagles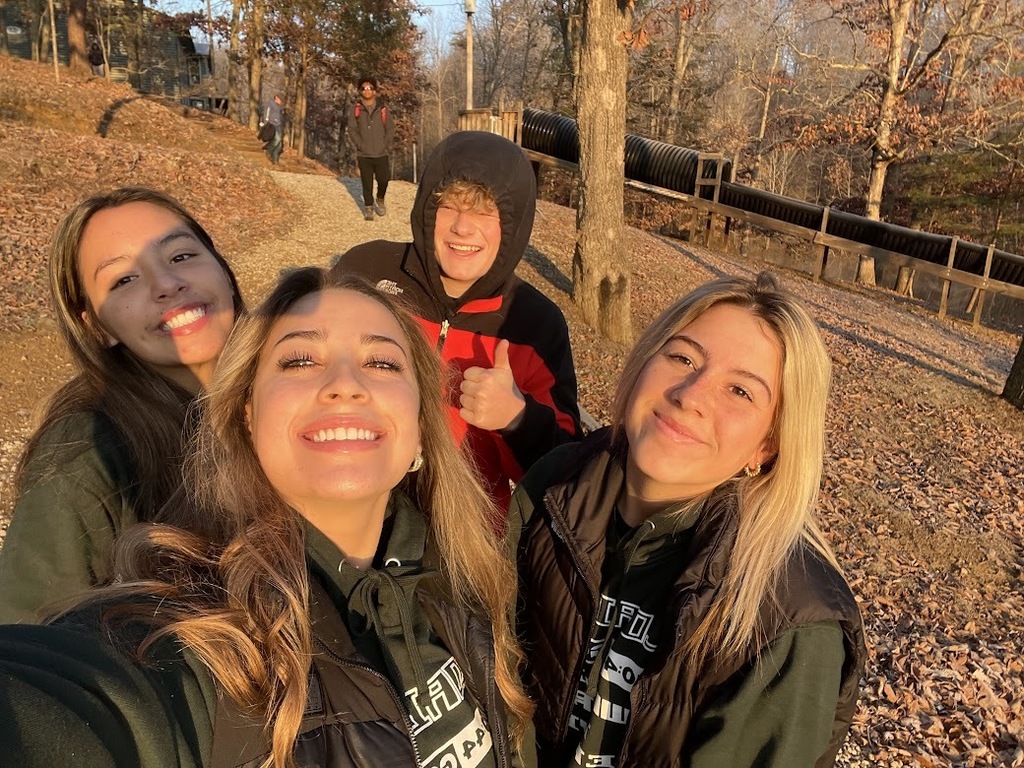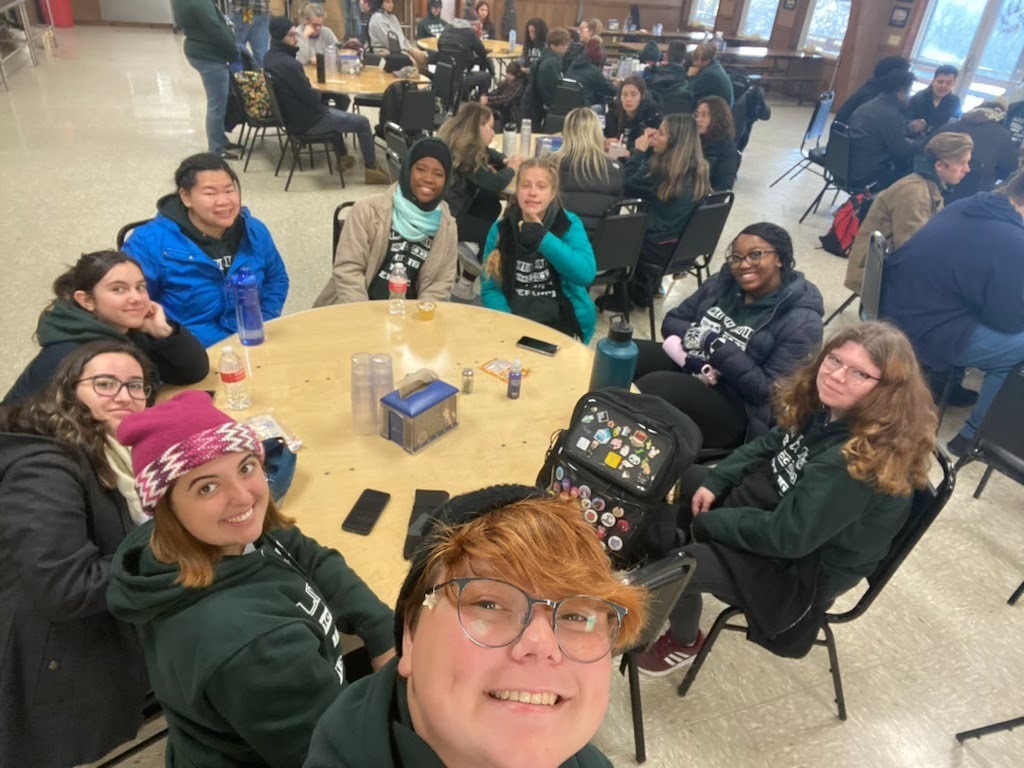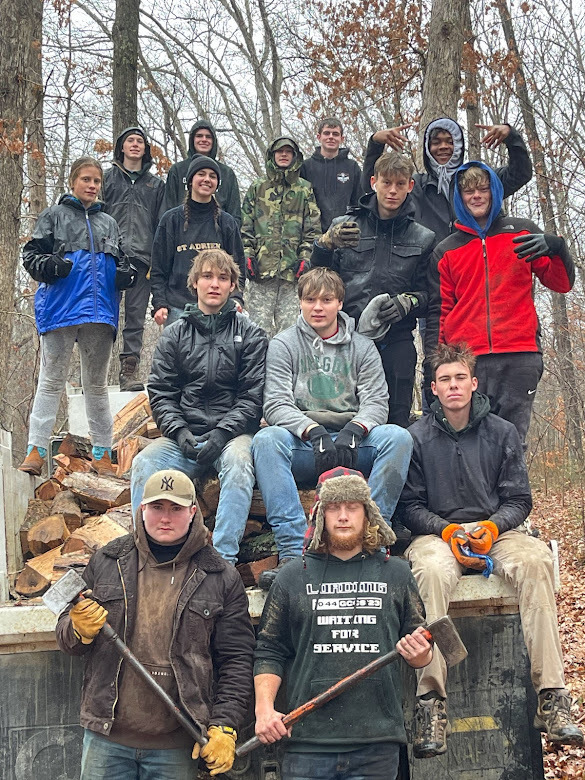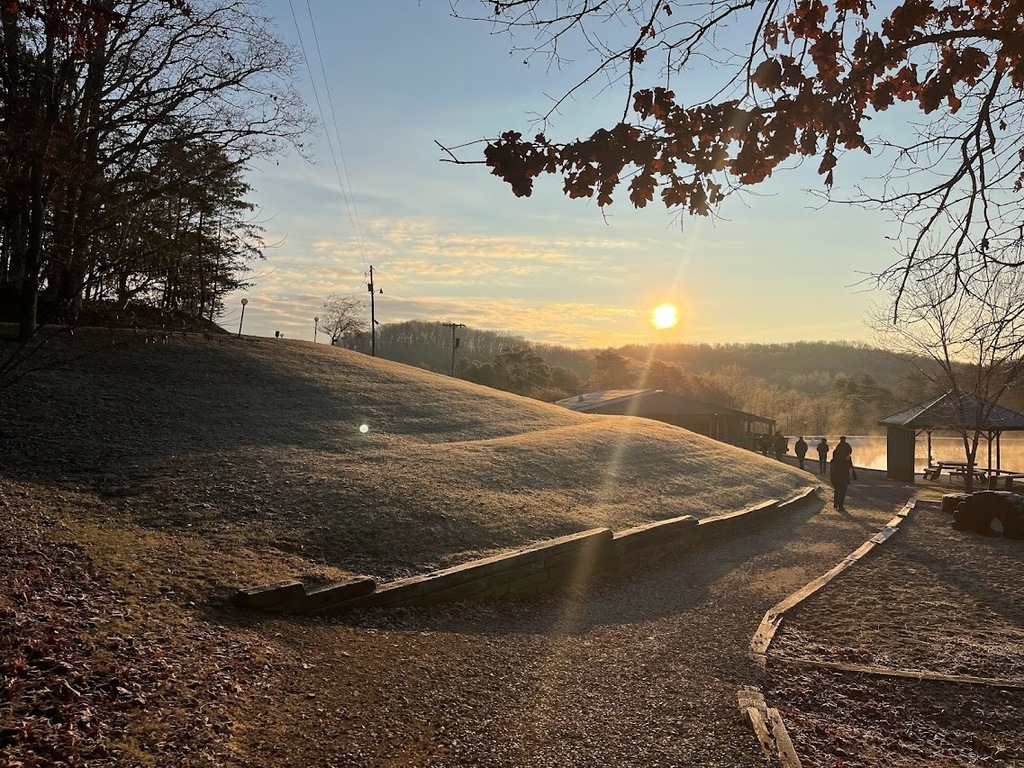 Our 6th graders did a great job presenting their 3D models of the cell! Science is fun! #gccseagles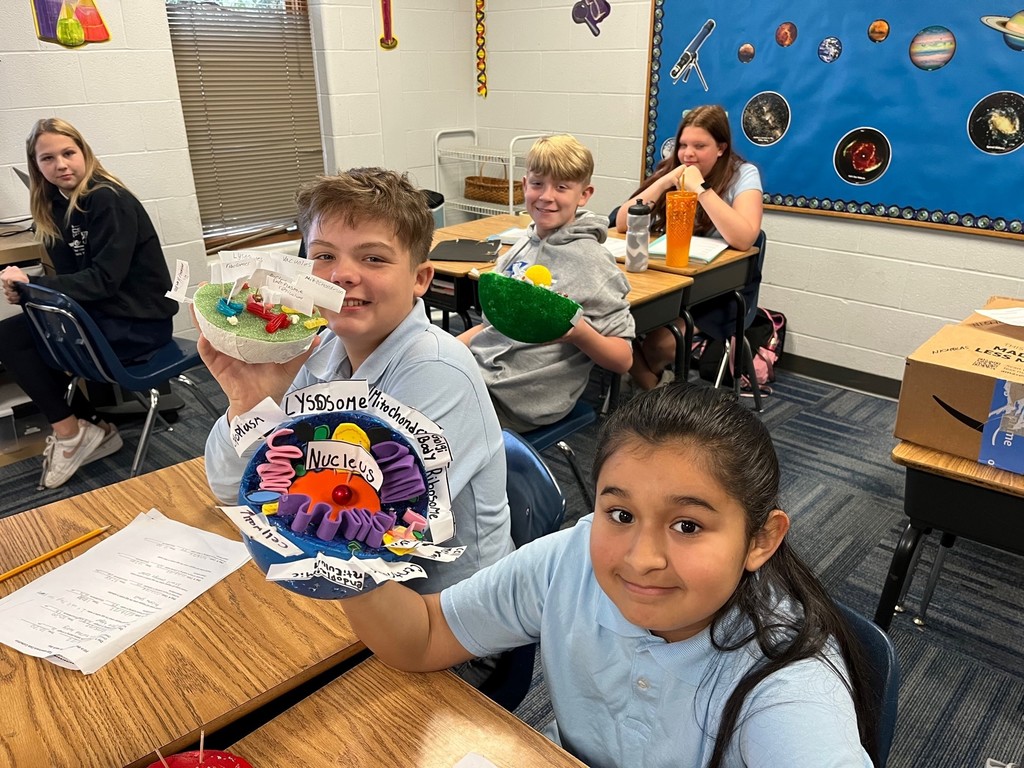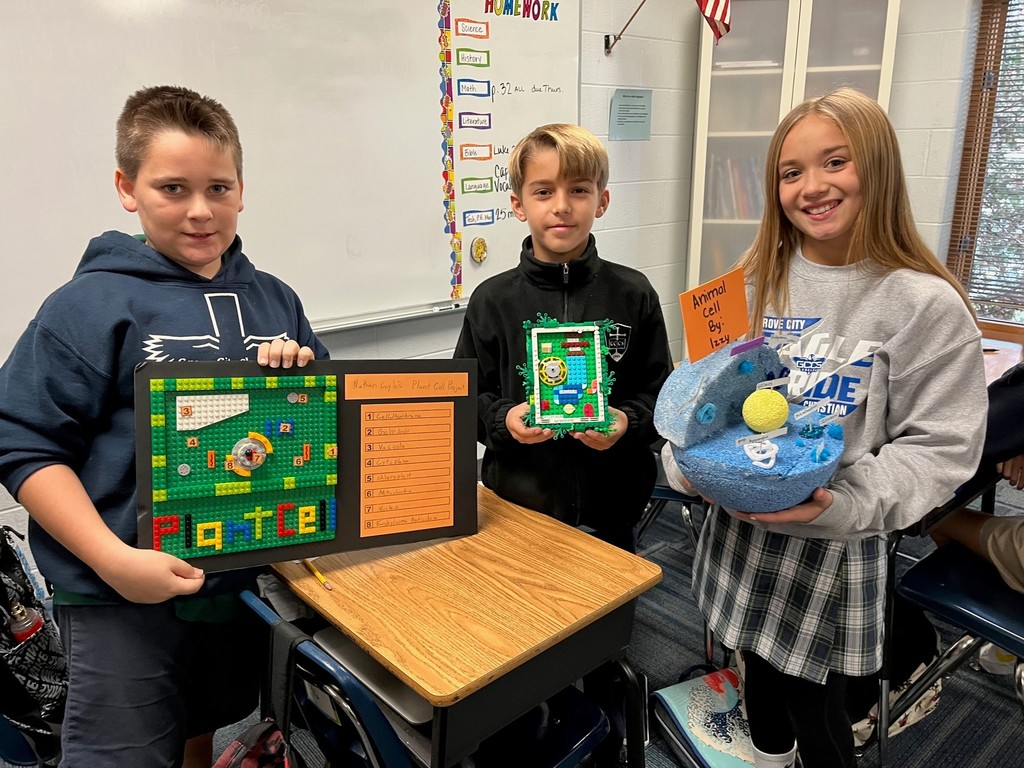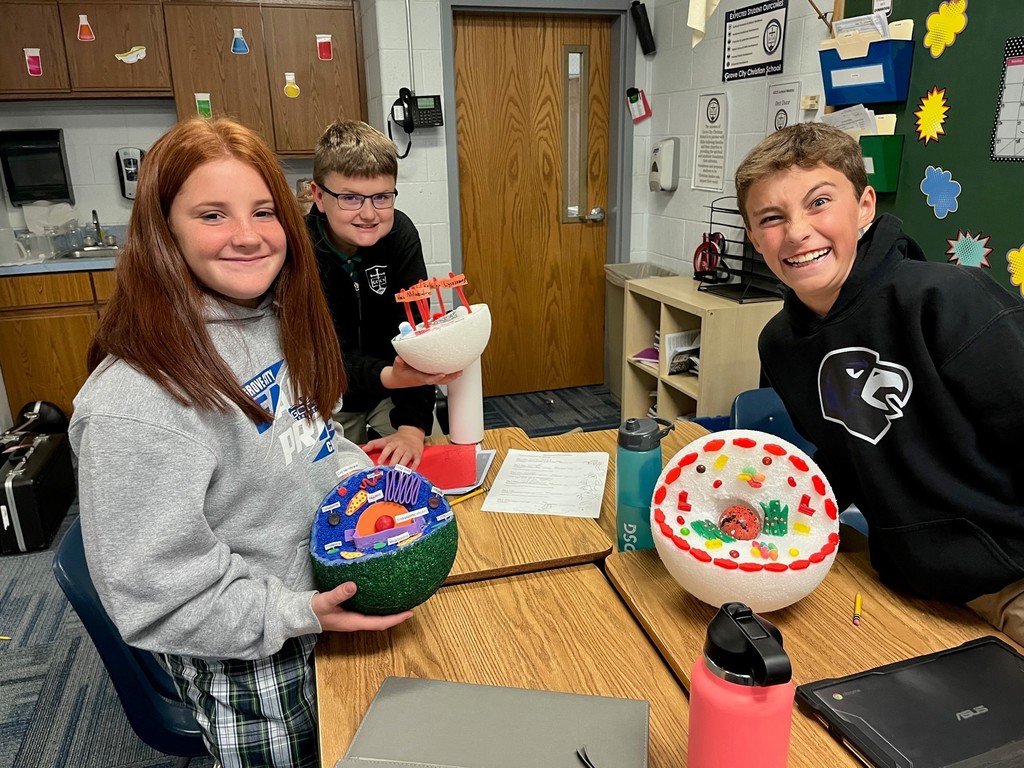 What a wonderful band concert last night! Our Jazz Band, Concert Band, Symphonic Band, Combined Symphonic and Concert Bands, and Marching Band performed with a theme of Night at the Arcade! Thank you for the countless hours our students and Mr. Claassen and his team have put into this year so far. A big thank you to The Naz Church for the opportunity to play and practice in a beautiful new space. The Combined Symphonic and Concert Band played a special number as a "Thank you" and dedication of their new space. The piece by a local composer, James Swearingen, is "Hymn for a child" and it is an arrangement of "Jesus Loves you" which is the basis for the window "notes" of the new building. #gccseagles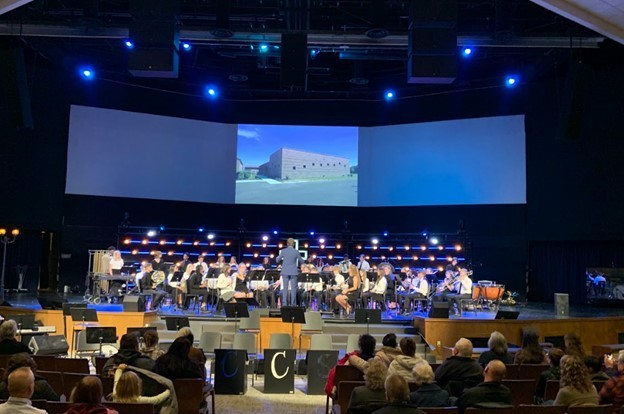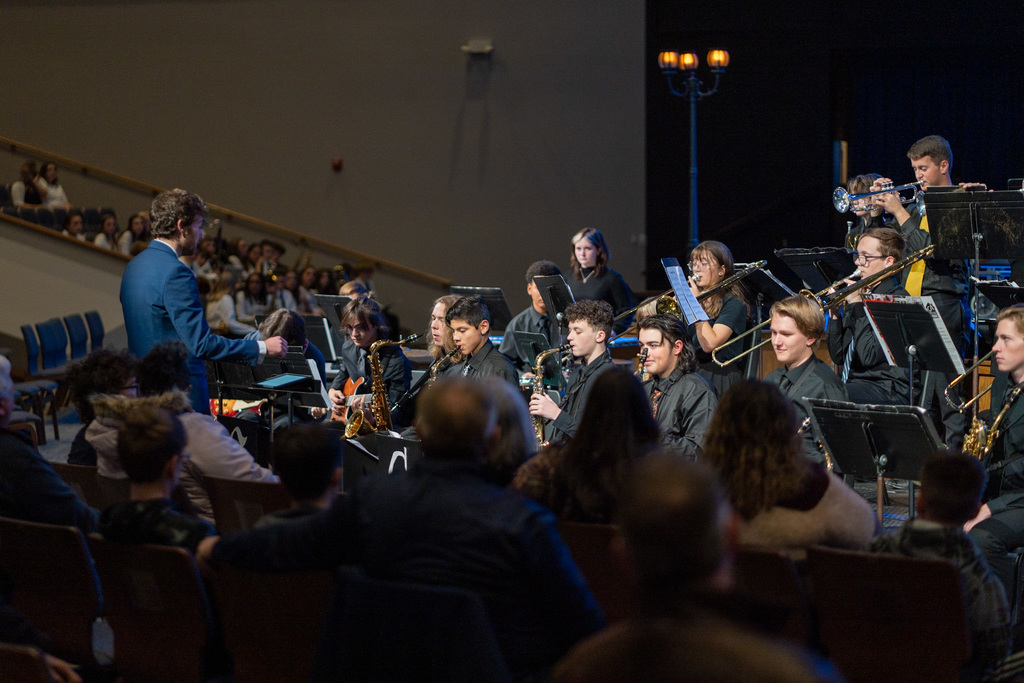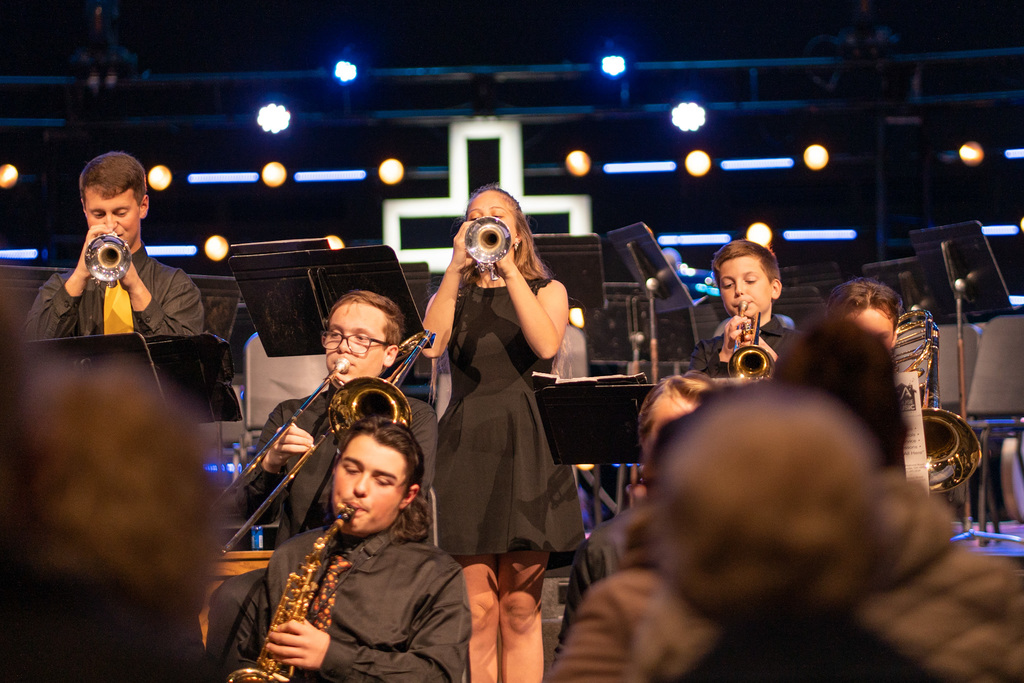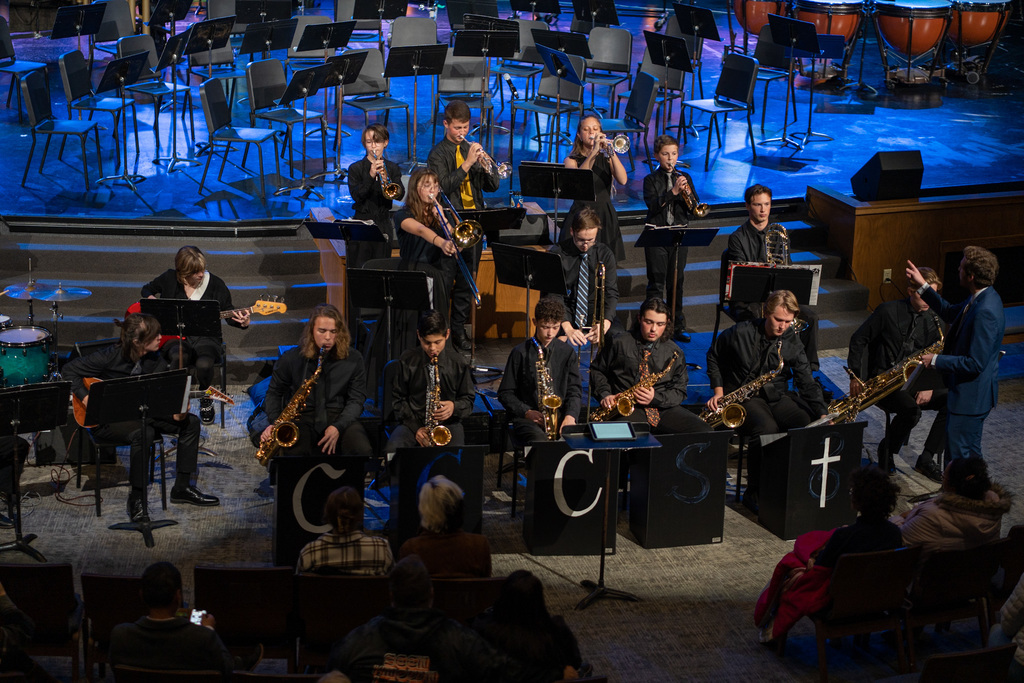 It's Faculty Friday! Up next is Mr. Hundley. Mr. Hundley teaches Financial Literacy and Entrepreneurship and coaches varsity football. He graduated from Salem University in West Virginia. A fun fact about him is that he got married on January 1st to a young lady from Wyoming that he met in West Virginia. His favorite Bible verse is Philippians 1:21. Welcome, Mr. Hundley! #gccseagles #FacultyFriday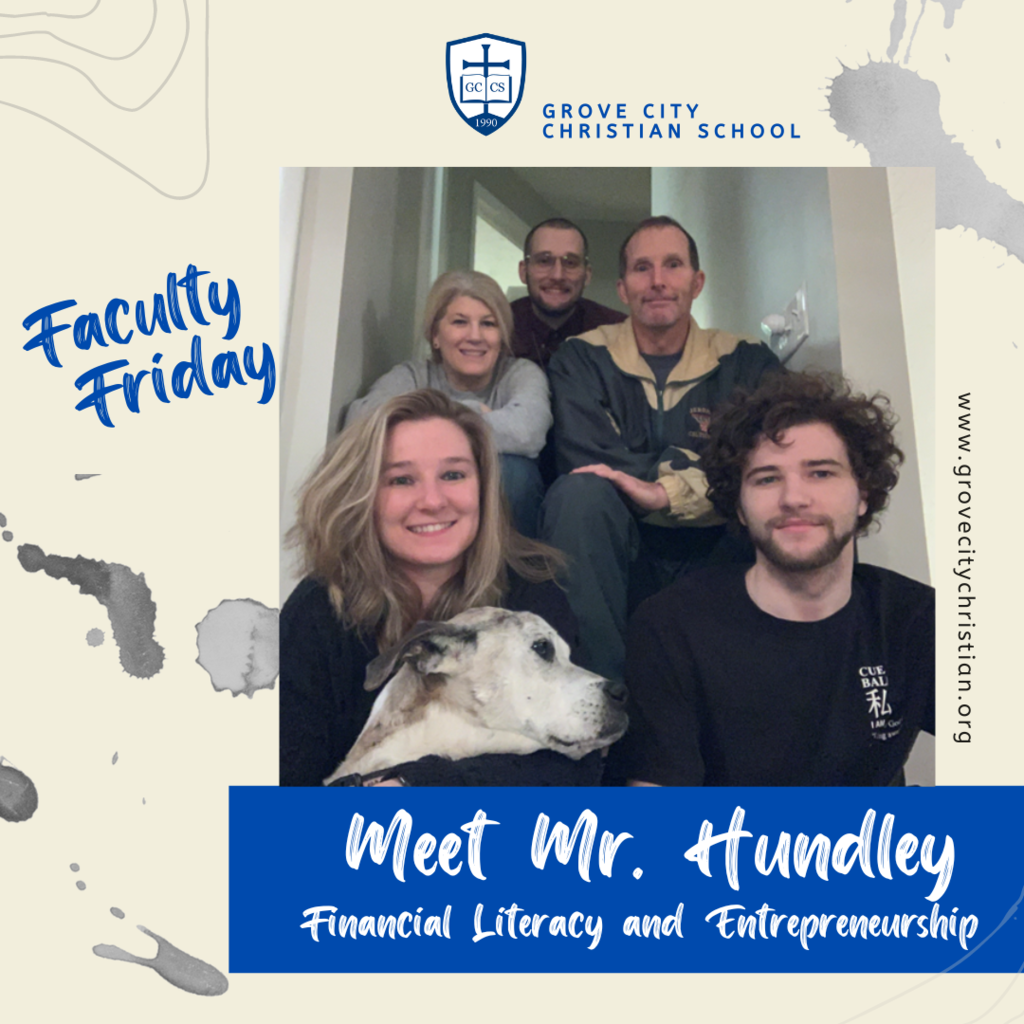 Join us tonight for our Fall Band Concert at 7 pm. The theme is Night at the Arcade. #gccseagles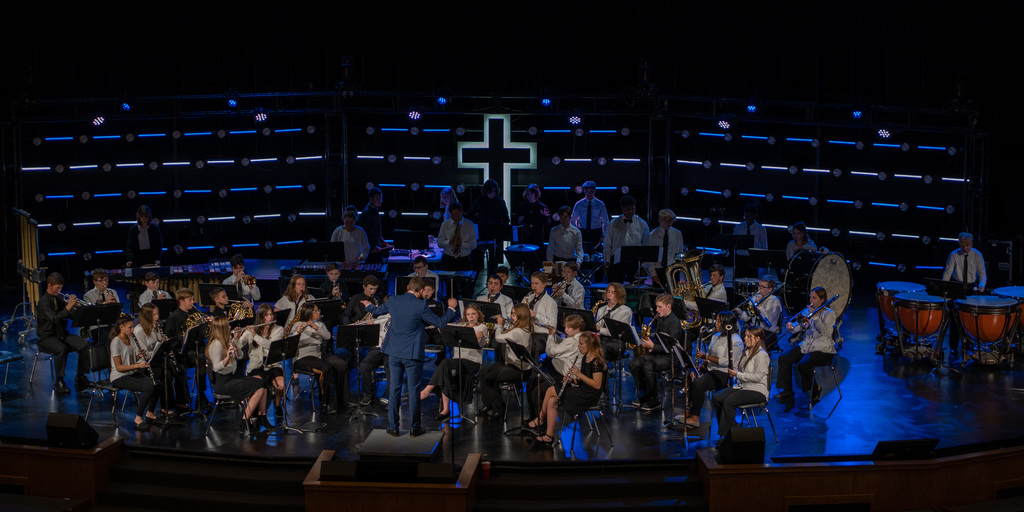 One of our exchange students, Christina, was able to share about Liberia today to our 3rd grade students. What an enriching experience for our students! #gccseagles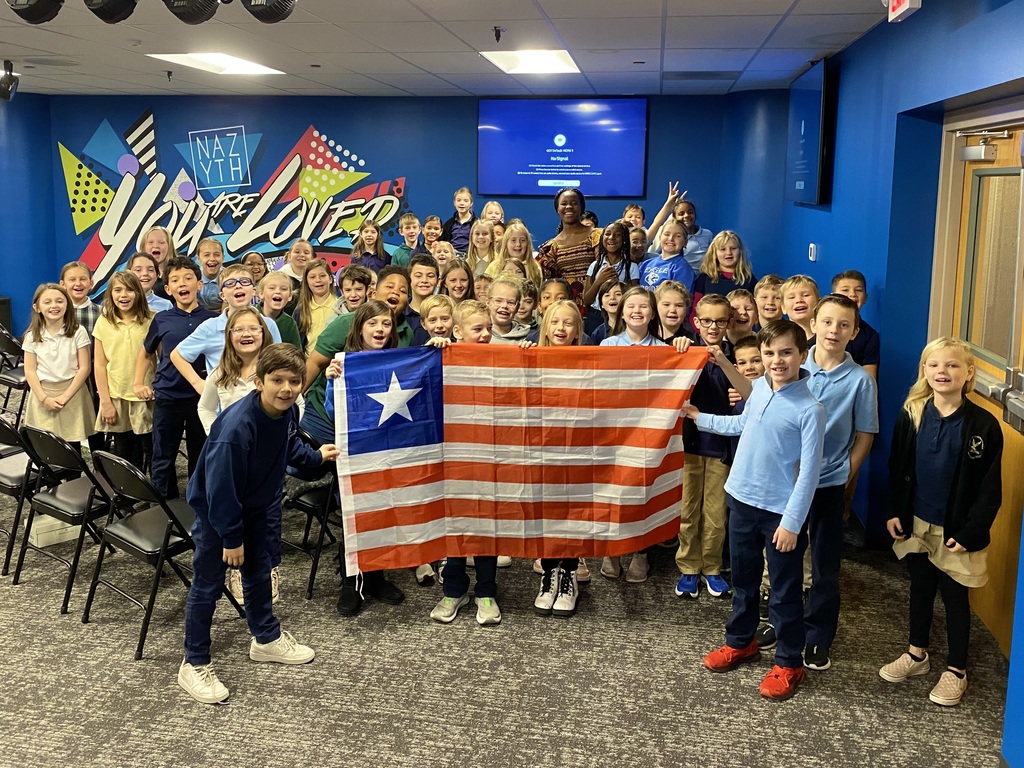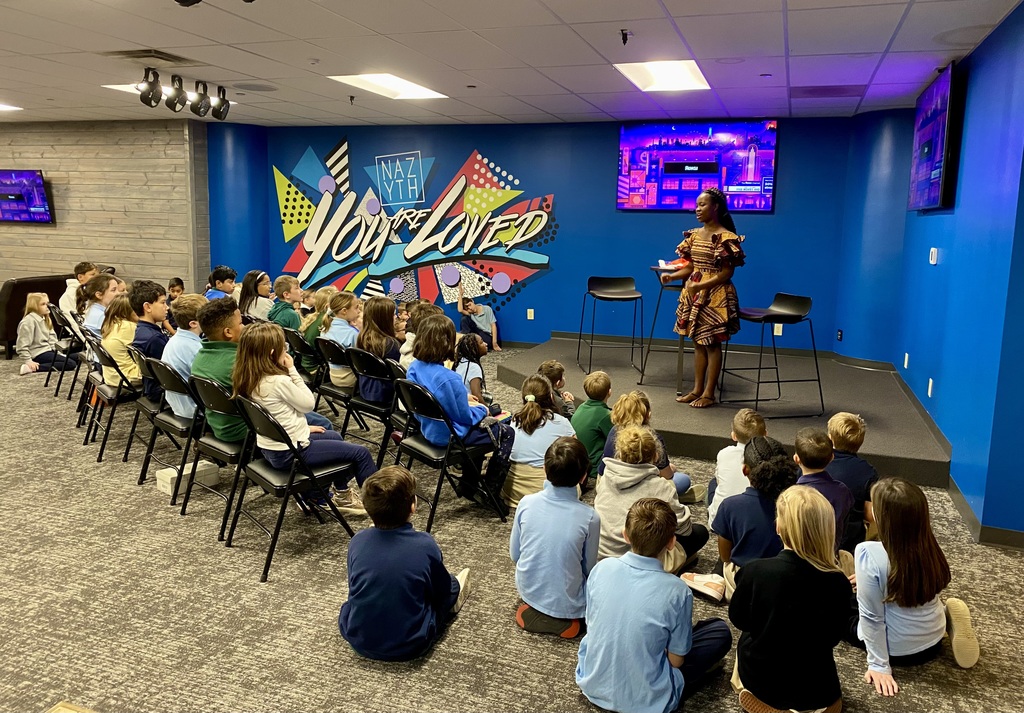 DER DUTCHMAN PICK-UP INFO! WHEN? Tuesday, November 22nd from 2:00 – 6:00 pm WHERE? Drive up to the (south) main church entrance – entrance to the Naz Café/PlayPlace; Drive up to (under the covered area) and someone will be out to safely deliver your order to your car (we are happy to set orders in trunks and back seats for contactless delivery) WHO? We can only deliver orders to the person who placed the order. If you plan to send someone else to pick up your order, please let us know! You can email Nikki Blau at
dobransk@ohio.edu
in advance THANK YOU FOR SUPPORTING THE PTO!!!


Everything was left on the field this weekend at our first ever Mother/Son Kickball Tournament! Runs were scored, miraculous catches were made, and fun was had by all! Thanks to all the moms and boys who came out for a night of friendly competition and bonding! And a big thank you to Laura Kempf for organizing the event! (Photos courtesy of Tracy Absten). #gccseagles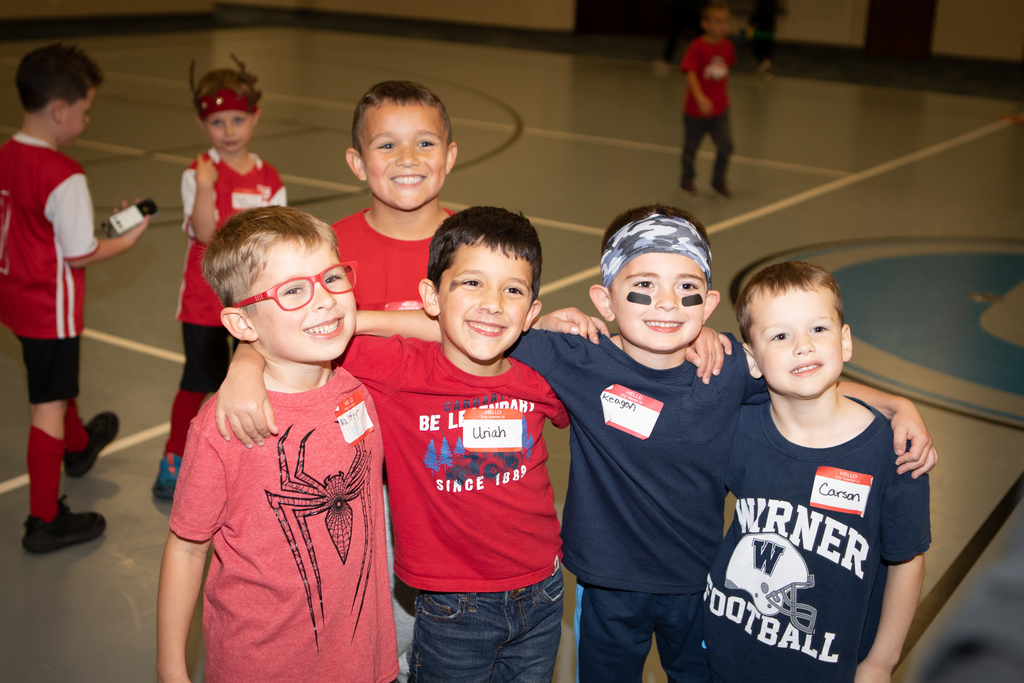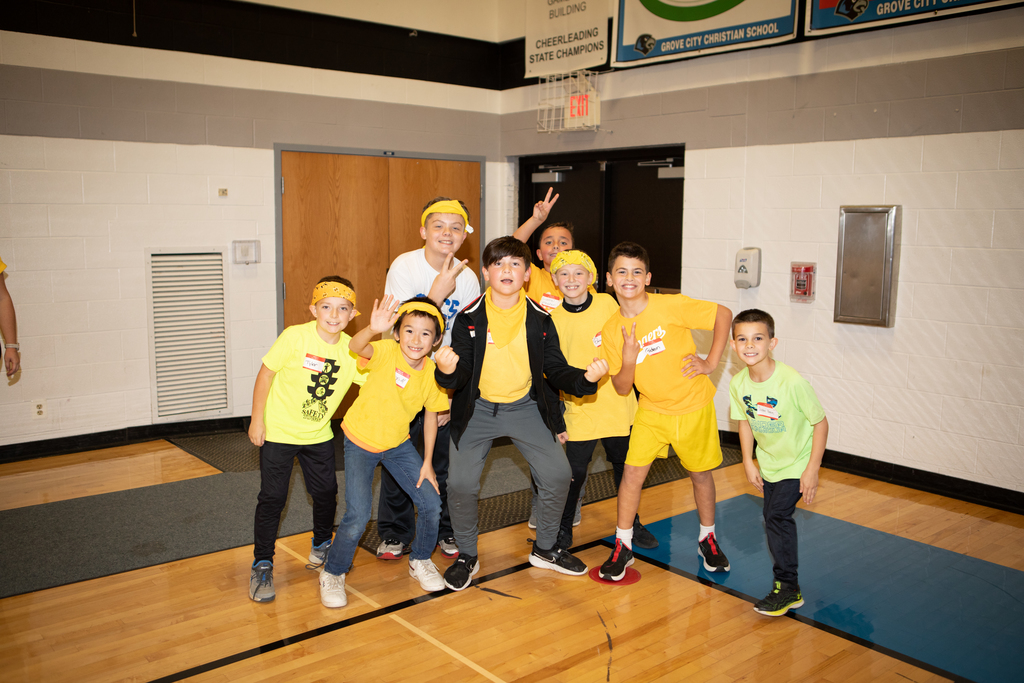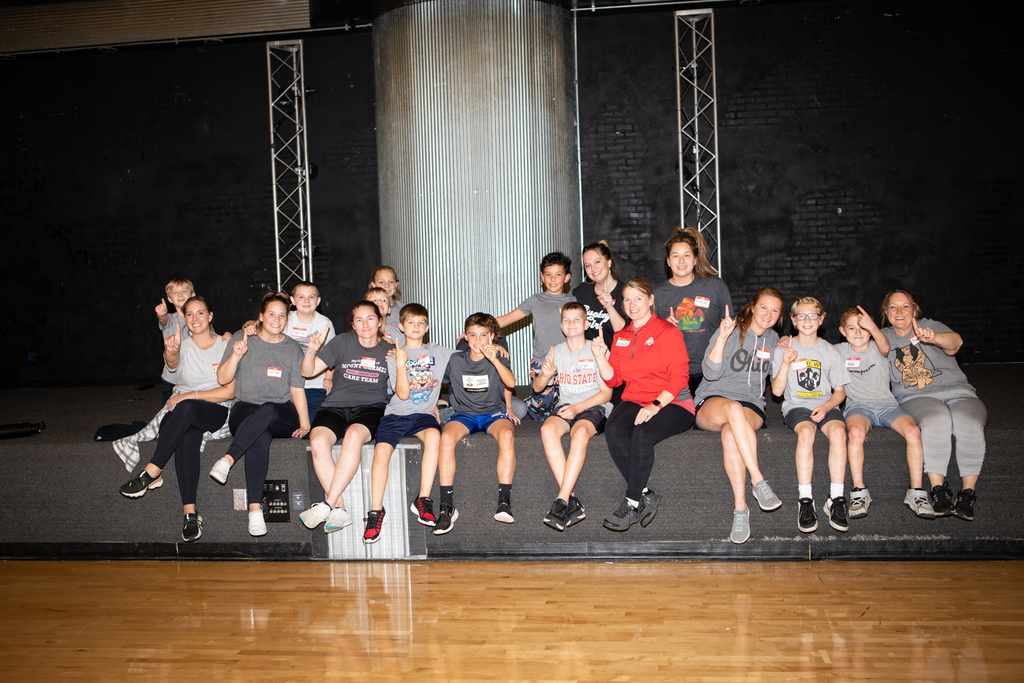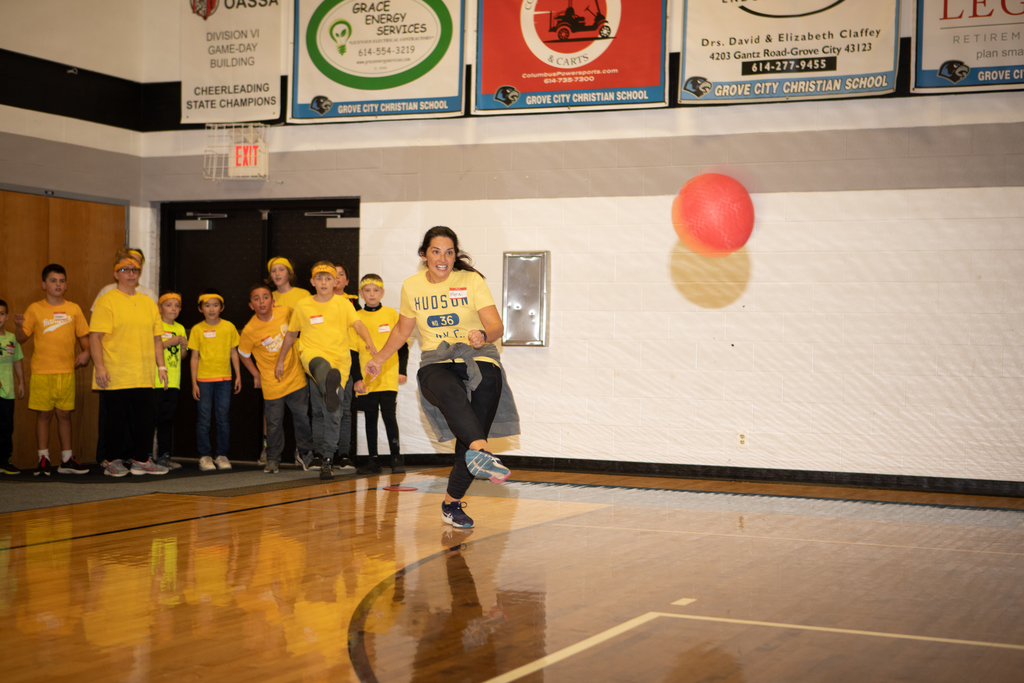 We had a great visit from The Columbus Zoo today for our kindergarten through 6th grade students. Thank you to our wonderful PTO for sponsoring this event. #gccseagles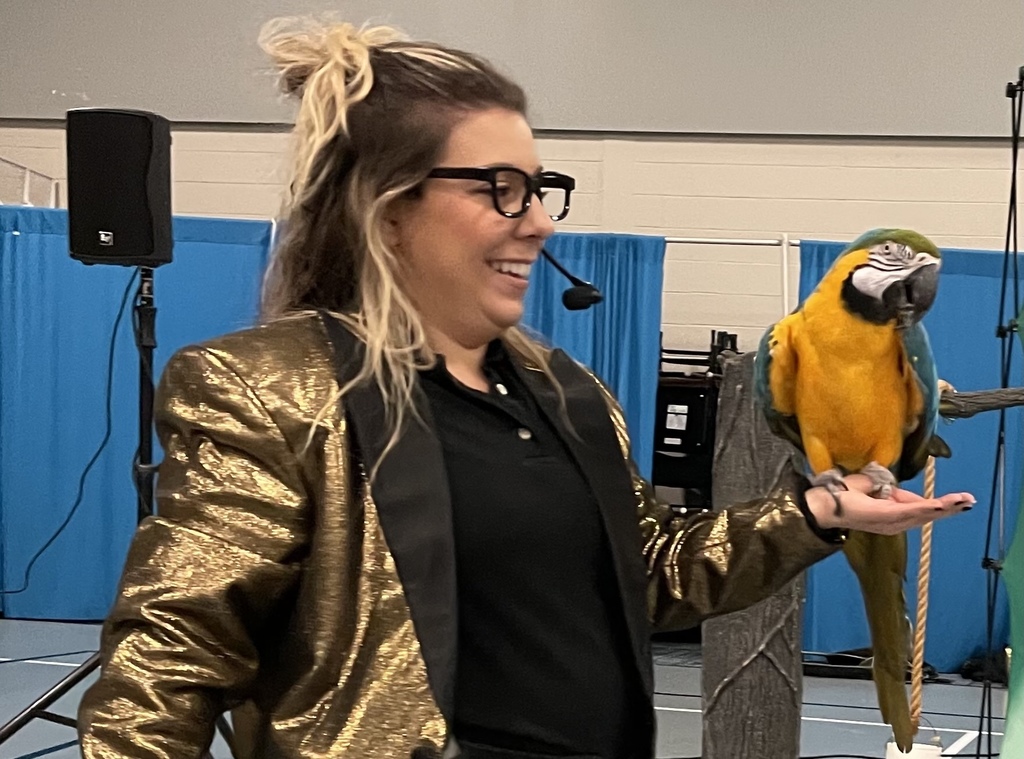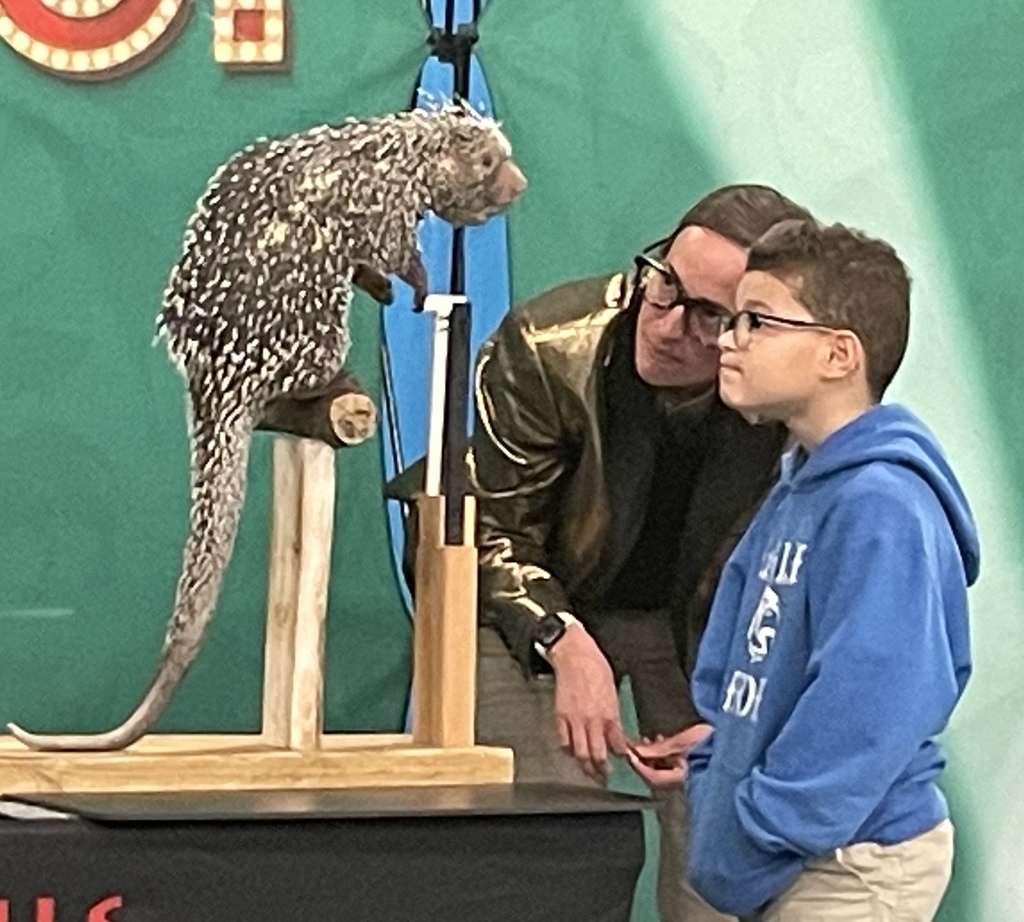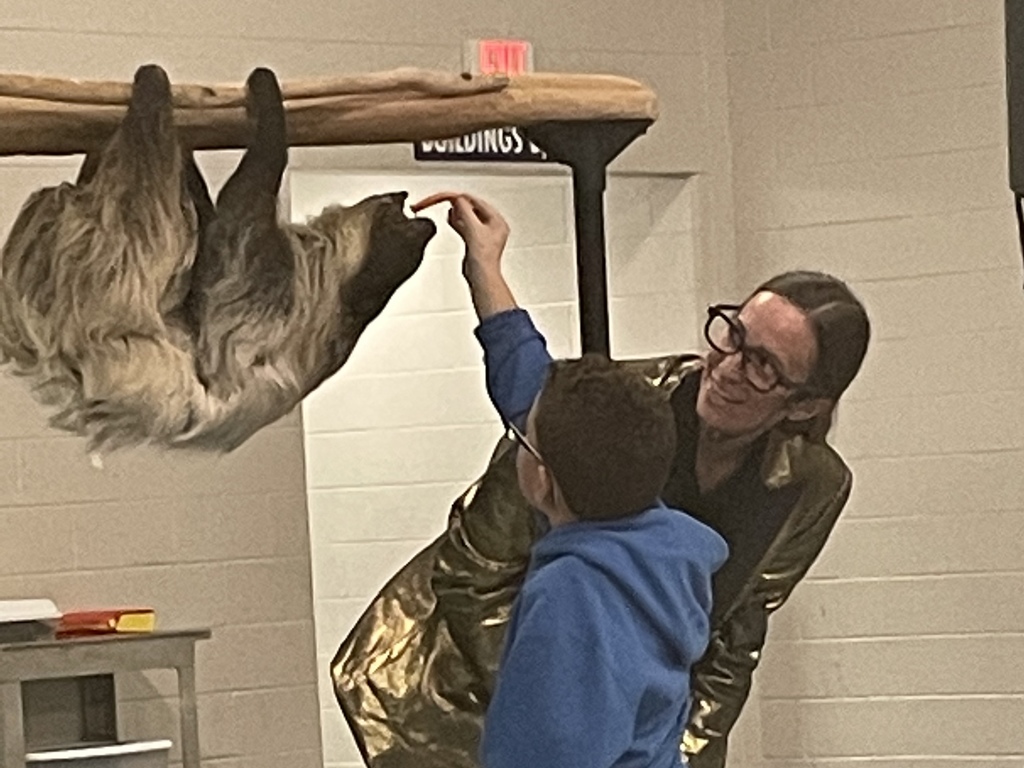 Congratulations to Jacob Newsome and Saariy Semenov on their wonderful performance at the @capitaluniversitybands Honor Band Festival this weekend at Capital University Mees Hall! Way to represent our band and our school! #gccseagles Grove City Christian Bands