Today's Senior Spotlight - Annay Downing! #gccs#goeagles#classof2023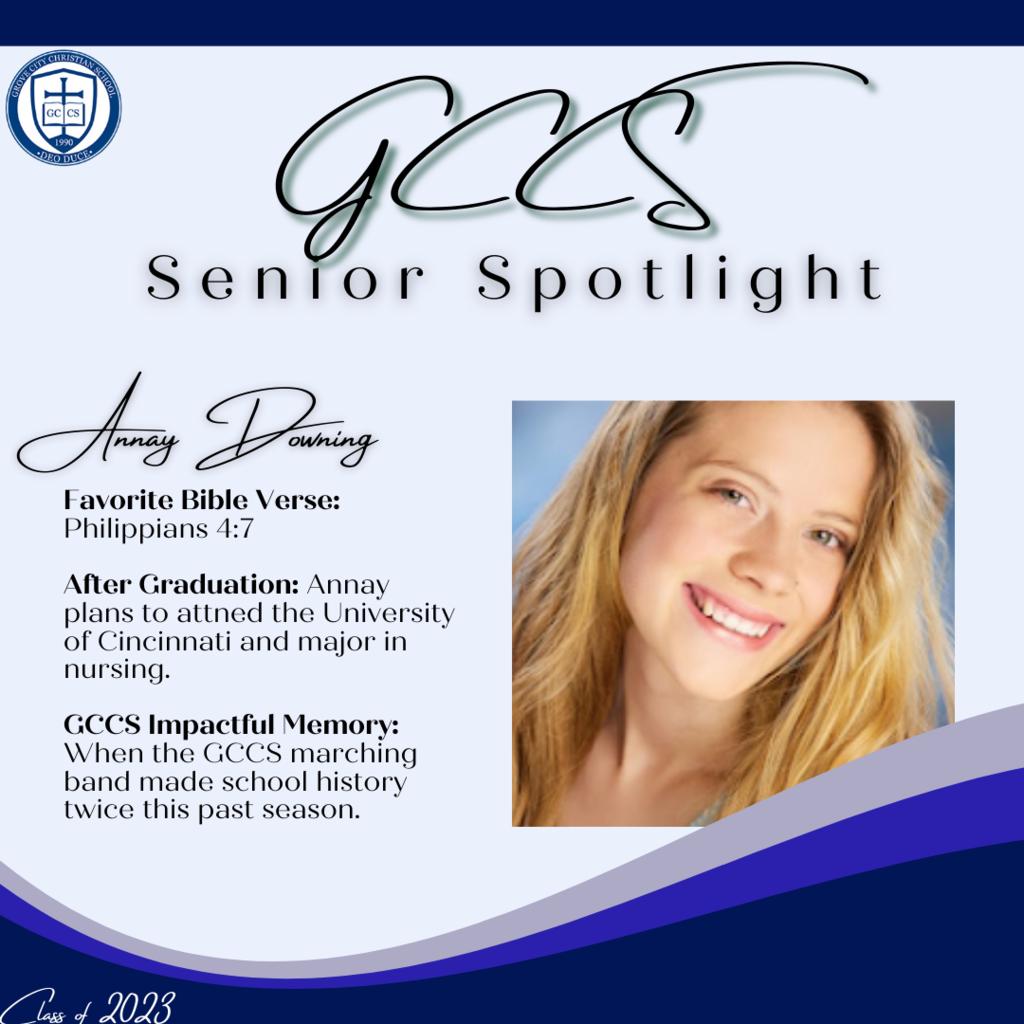 USA Olympic Team member, Ernest Wiggins, trained Grove City Christian School varsity softball team. Wiggins competed in the 2004 Olympic Trials and ran for Team USA at various global events. The girls received professional insight and training. Go Eagles!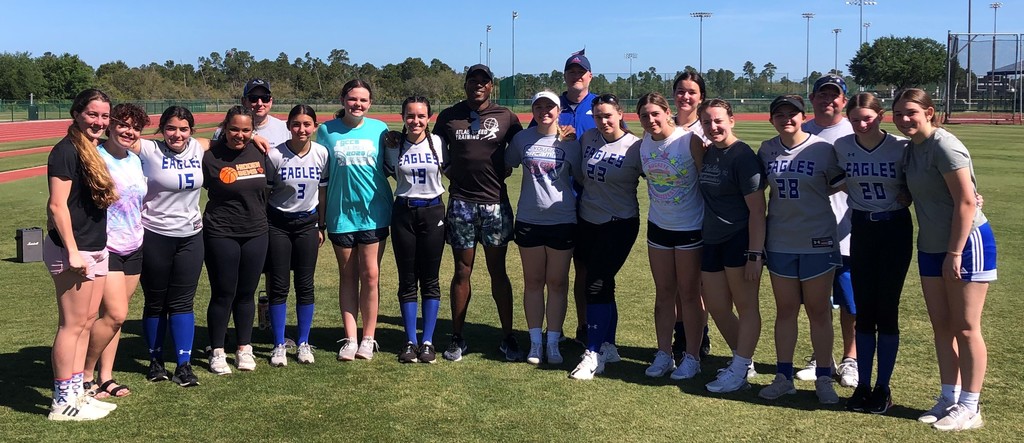 This past Thursday, The Naz Church welcomed gospel singer CeCe Winans! Thank you to The Naz Church and Grove City Christian School volunteers. Such a special and impactful performance!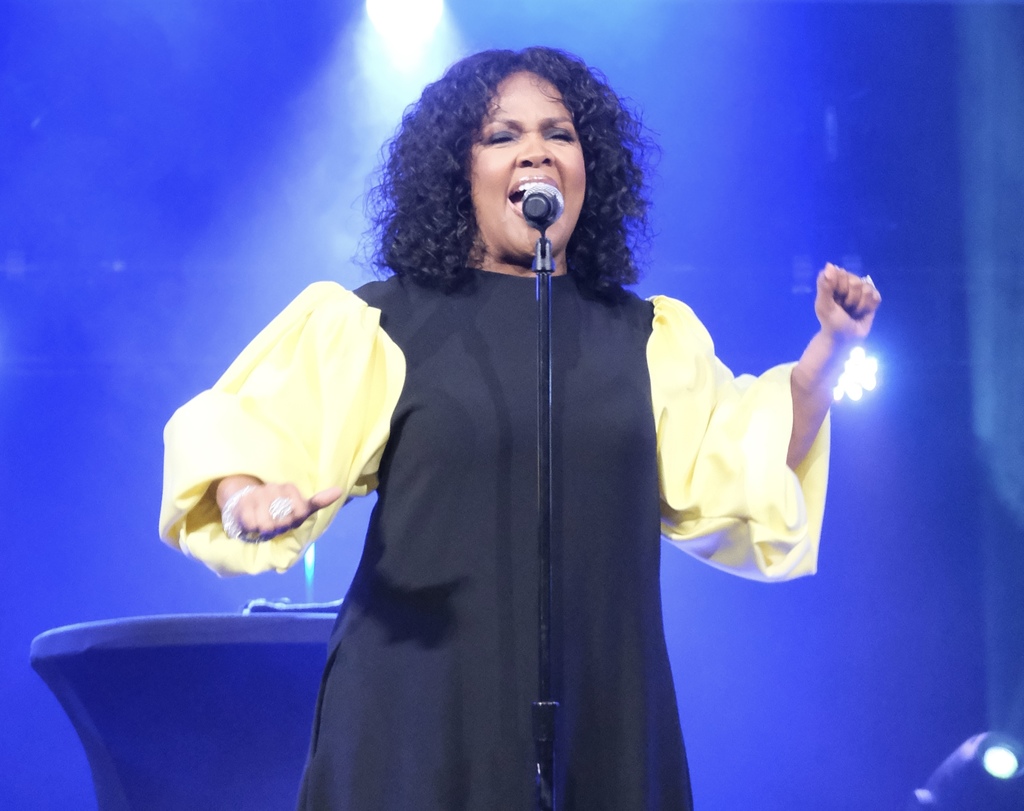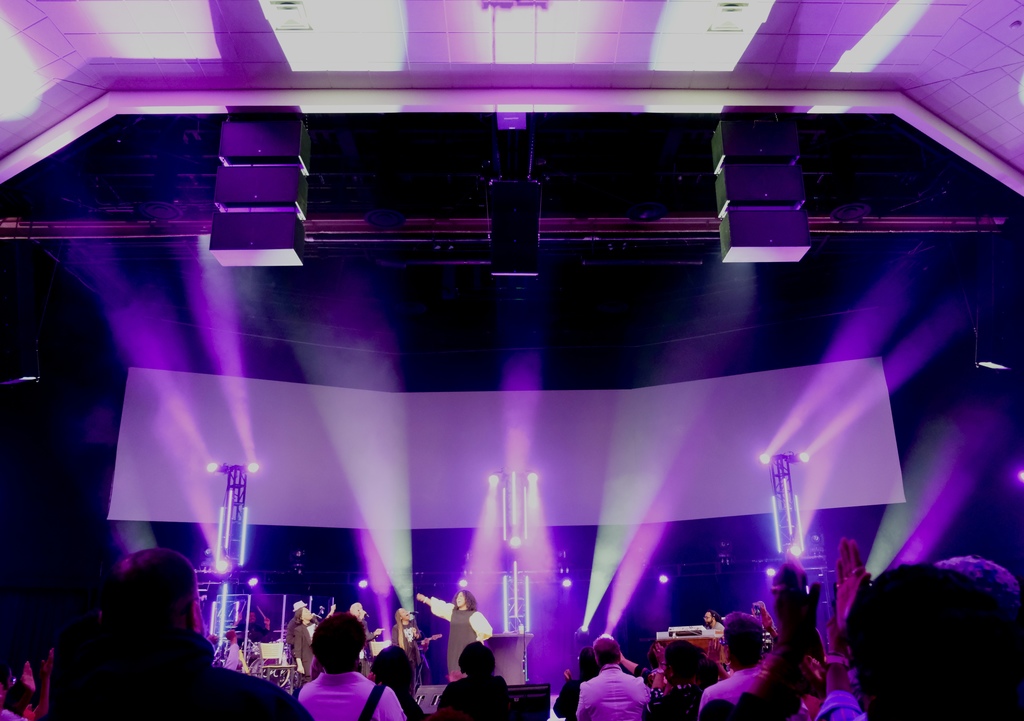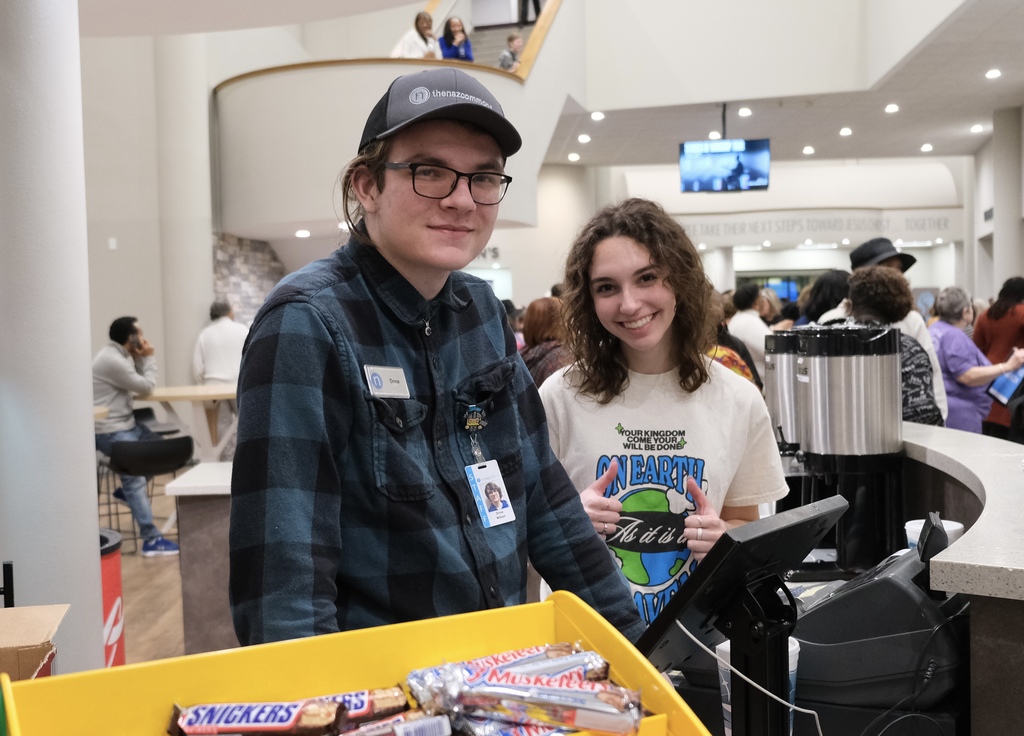 Let us thank our GCCS lunchroom and The Naz Café staff for providing our students with delicious lunches! Their hard work and planning is a blessing to our school and church community!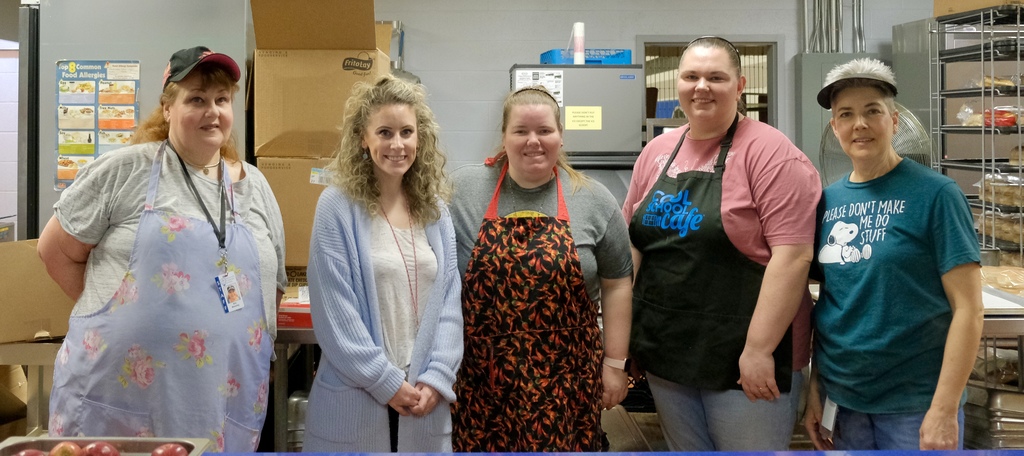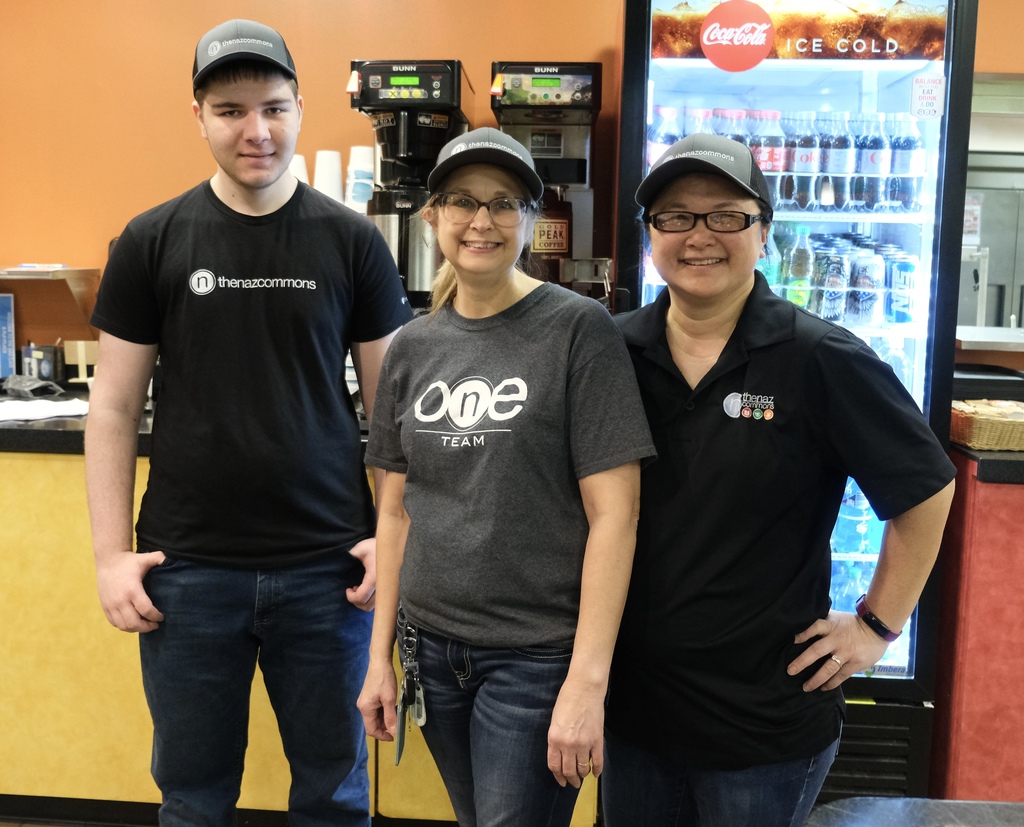 It's Faculty Friday! Let's welcome our new Varsity Golf Coach, Tony Yoakem. Coach Yoakem graduated from Mount Vernon Nazarene University. He served in Compassionate Ministry for 17 years as a pastor and counselor. Coach Yoakem has worked in the golf industry as a middle school coach and assistant golf pro. Coach Yoakem is most passionate about investing in his family. Welcome, Coach Yoakem, to the GCCS community! GO EAGLES! #gccs#varsitygolf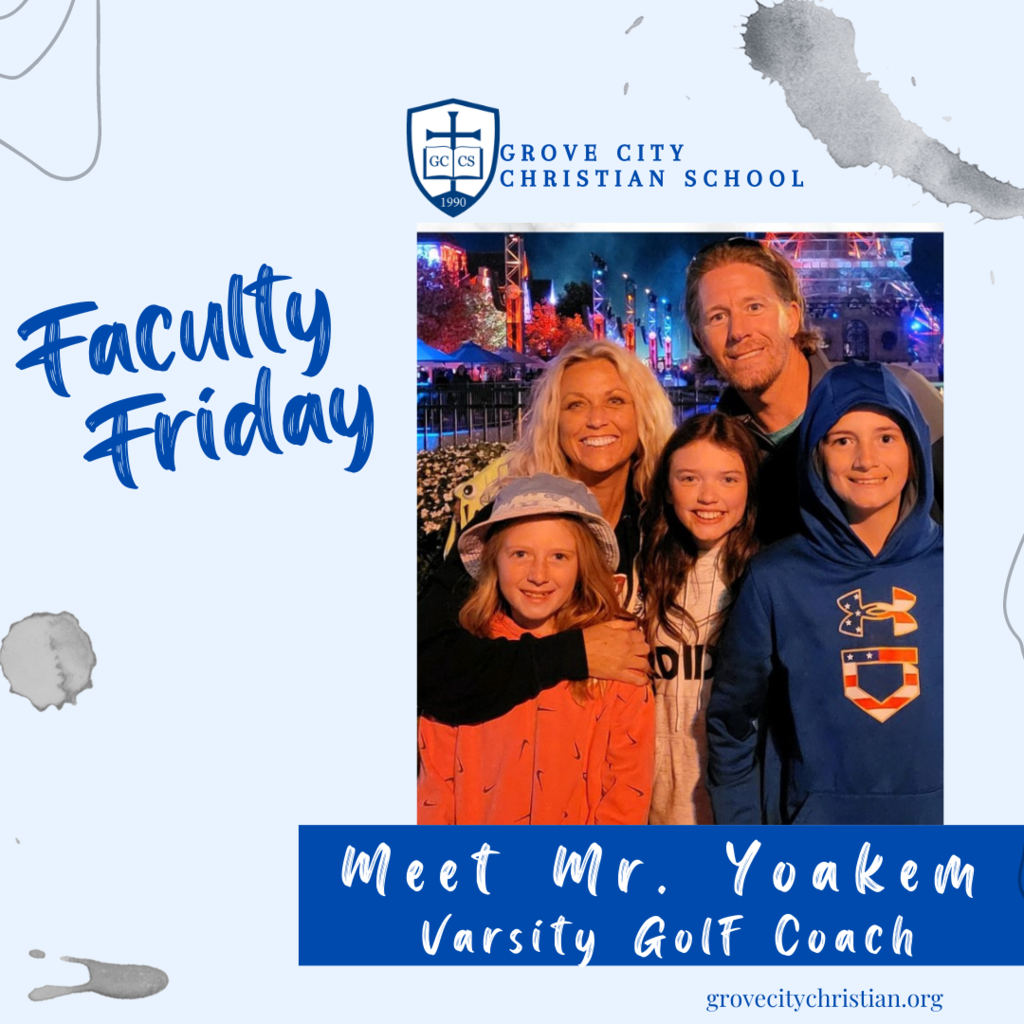 Congratulations, Carter Freeman, on your 3Par Air Competition achievement! GCCS students, faculty and families are proud of your dedication and success.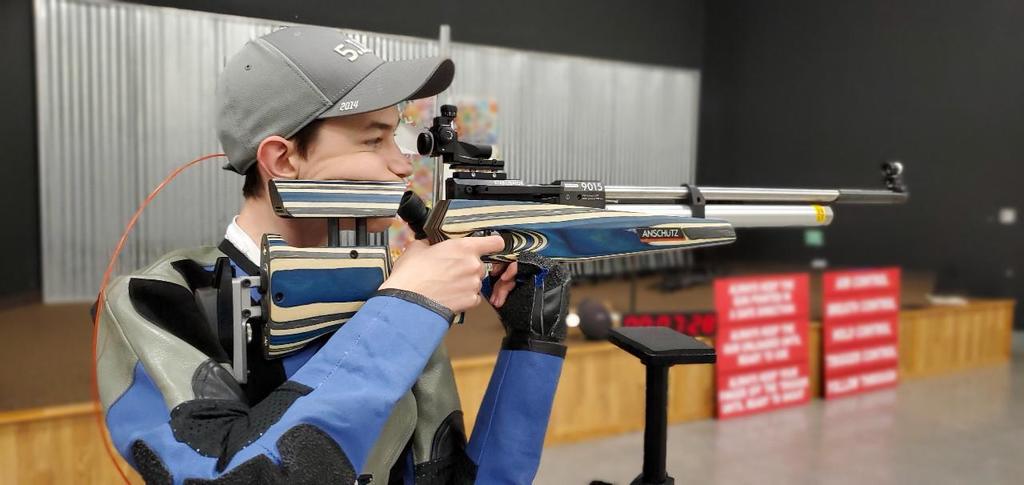 GCCS eighth-grade D.C. trip! Go Eagles!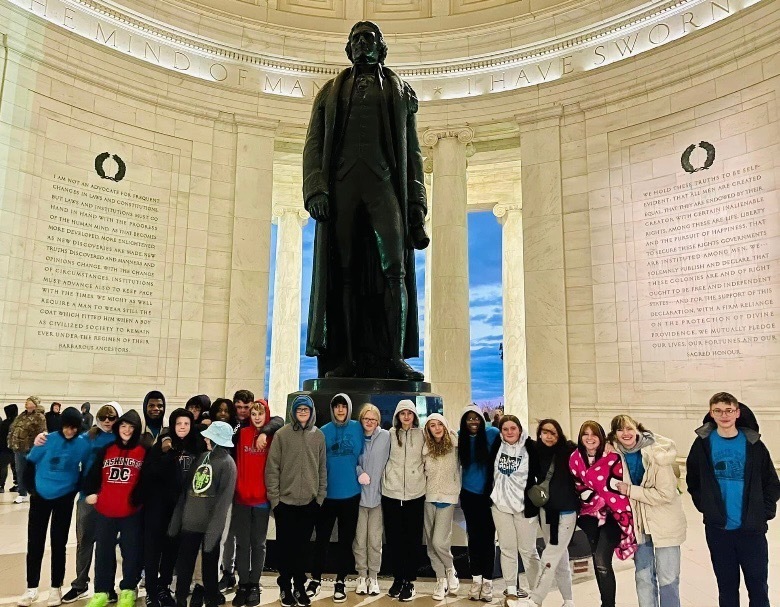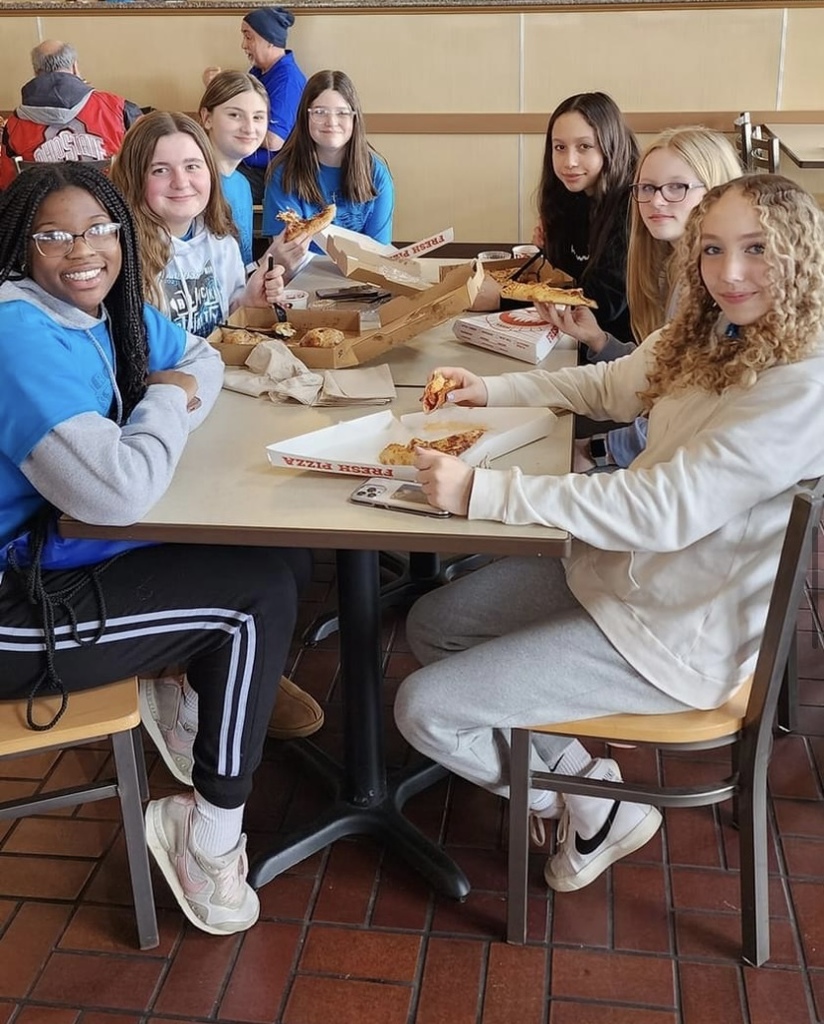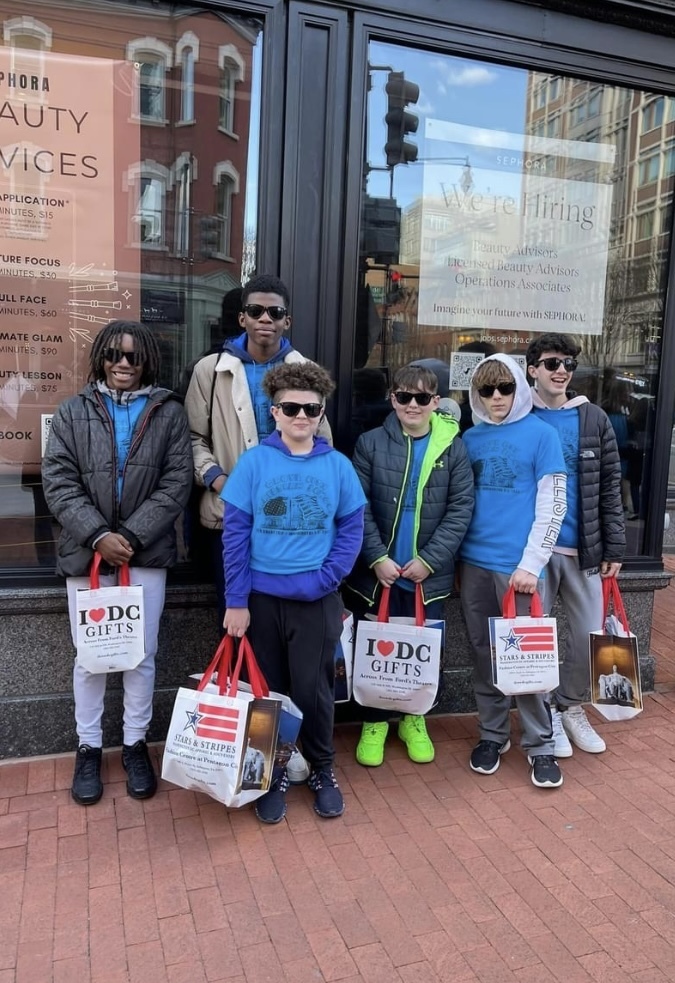 Grove City Christian School senior, Graham Bentley, was offered the Ohio Music Education Association's All-State Band 1st chair. This opportunity recognizes Graham Bentley as one of the best high-school trumpet players in the state of Ohio. The GCCS community commends Graham on his admirable dedication. Congratulations, Graham! Click the link to read a full article of Graham Bentley's musical achievements.
https://www.grovecitychristian.org/article/1041092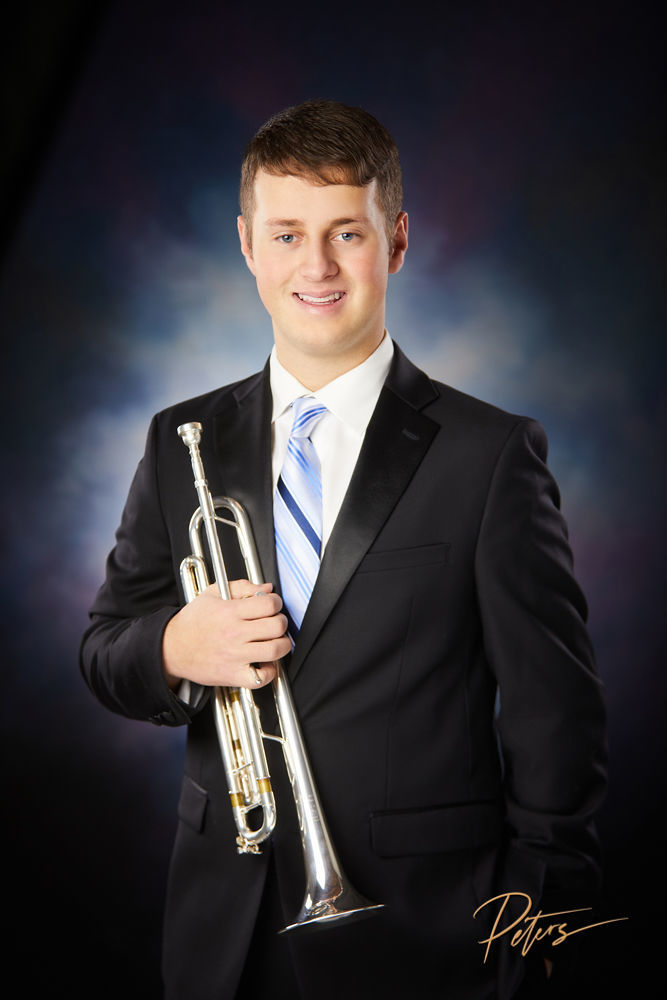 GCCS students are provided with a FLEX period each day. Students are permitted to attend band rehearsals, engage in extracurricular activities, or simply catch up on their studies. ROX, led by Mrs. Gillespie, is an extracurricular opportunity that encourages females to find confidence in their relationships, decision-making and futures.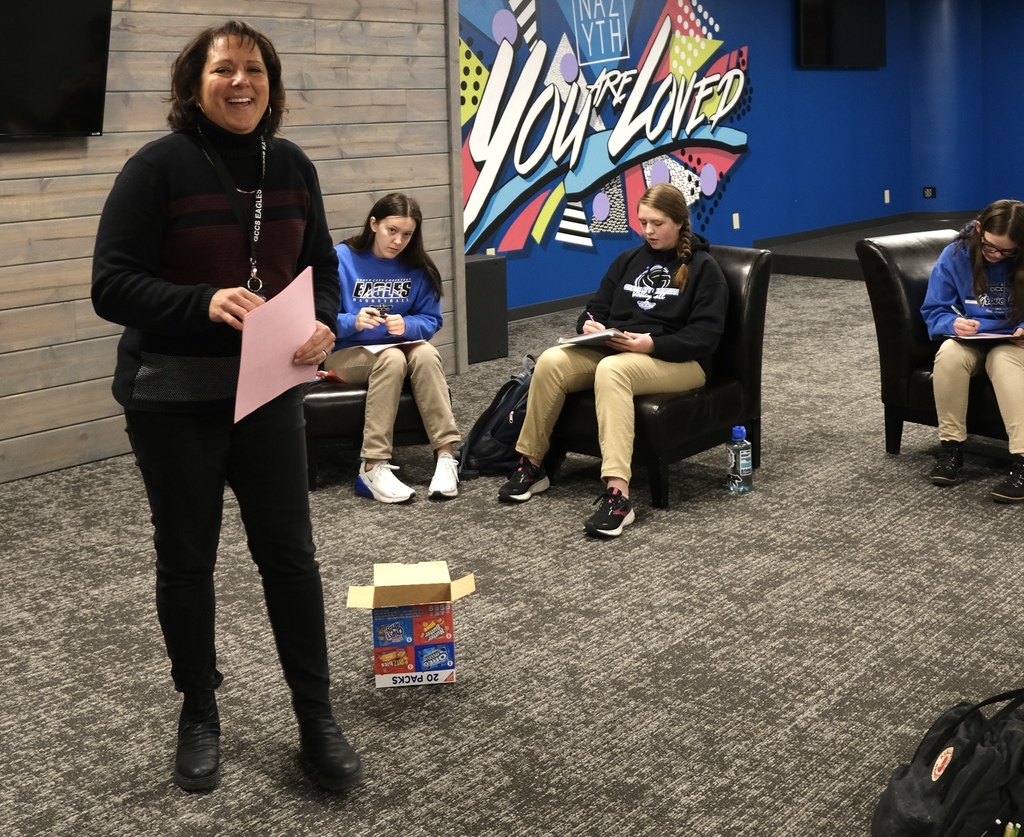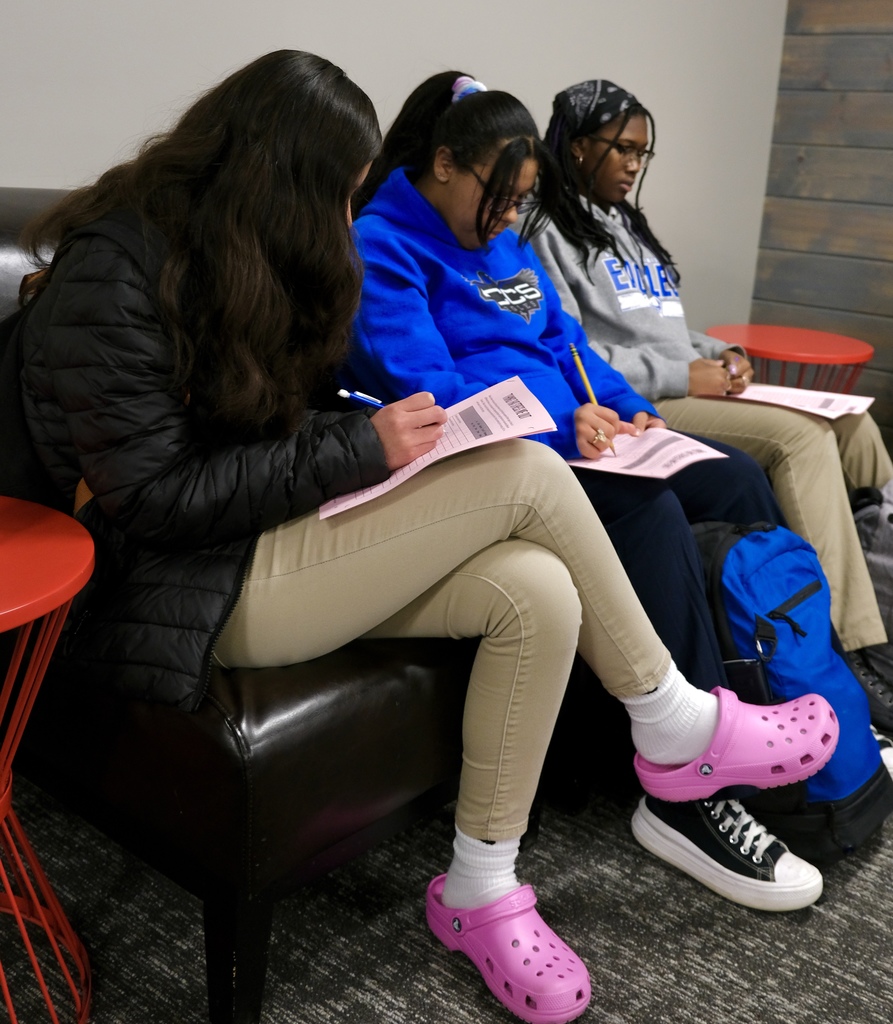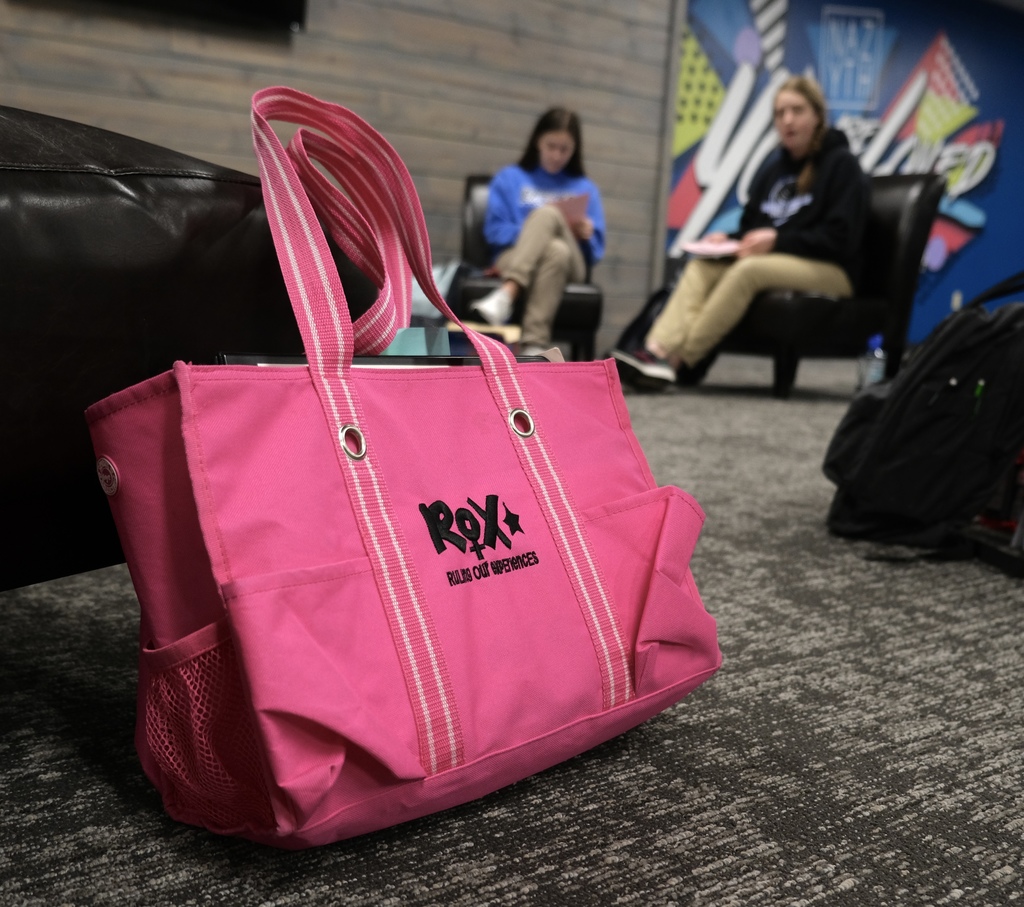 Pizza, Play and Praise is a ministry of The Naz Church. P3 invites children to enjoy an afternoon of activities! Our Grove City Christian School students give back to the community through acts of service as they perform The Church Mice puppet show!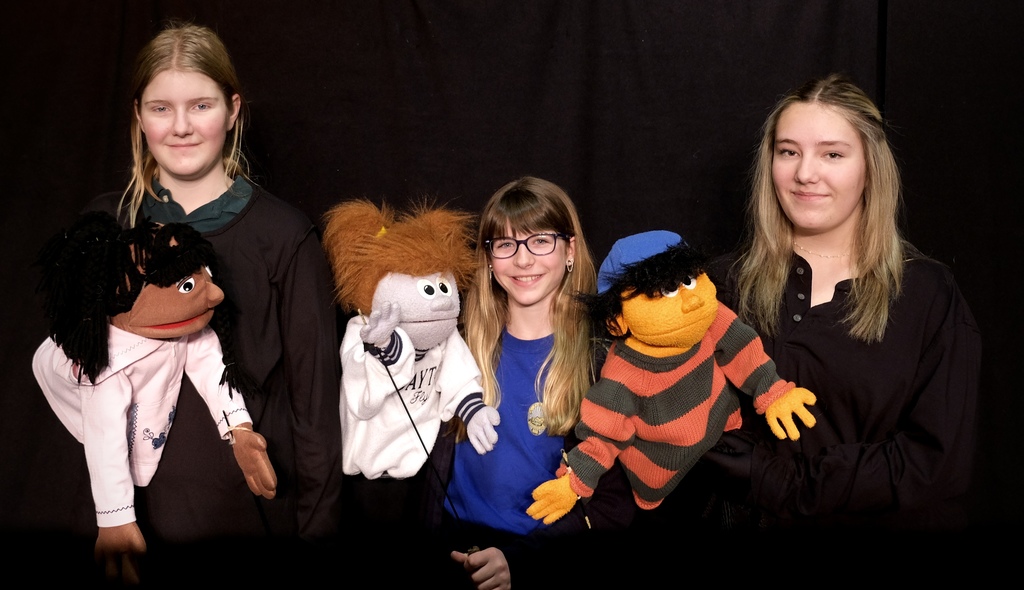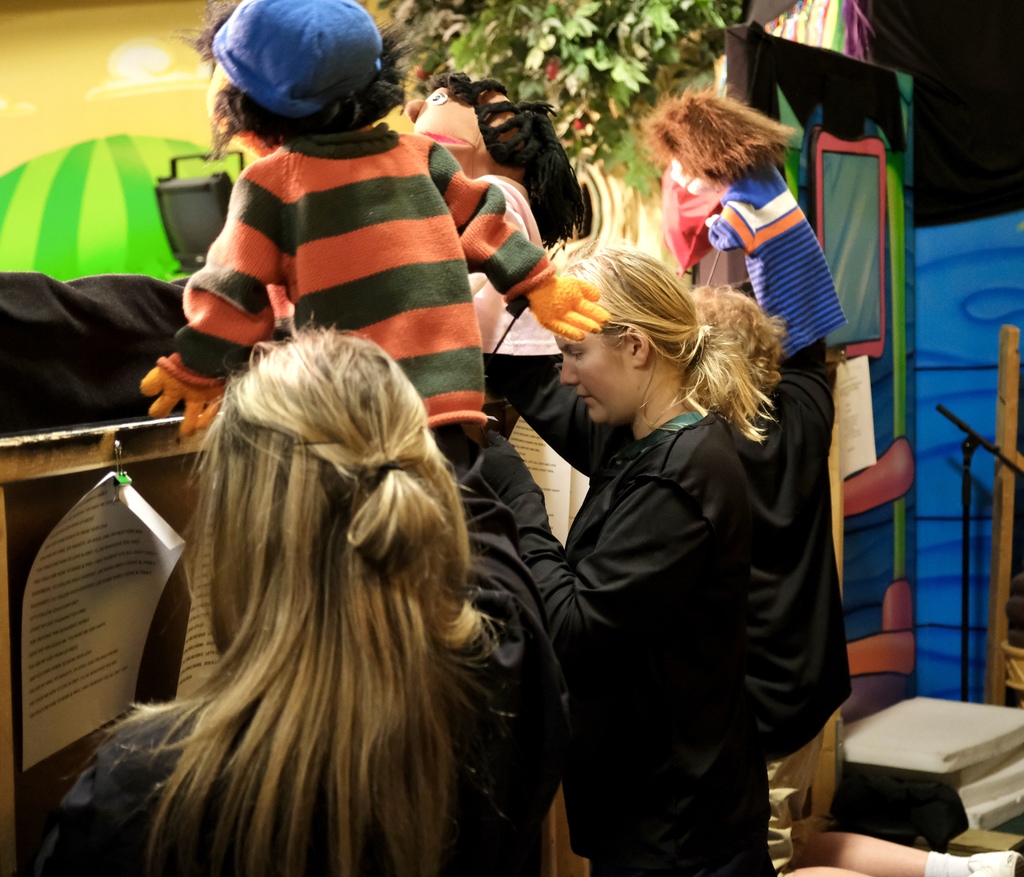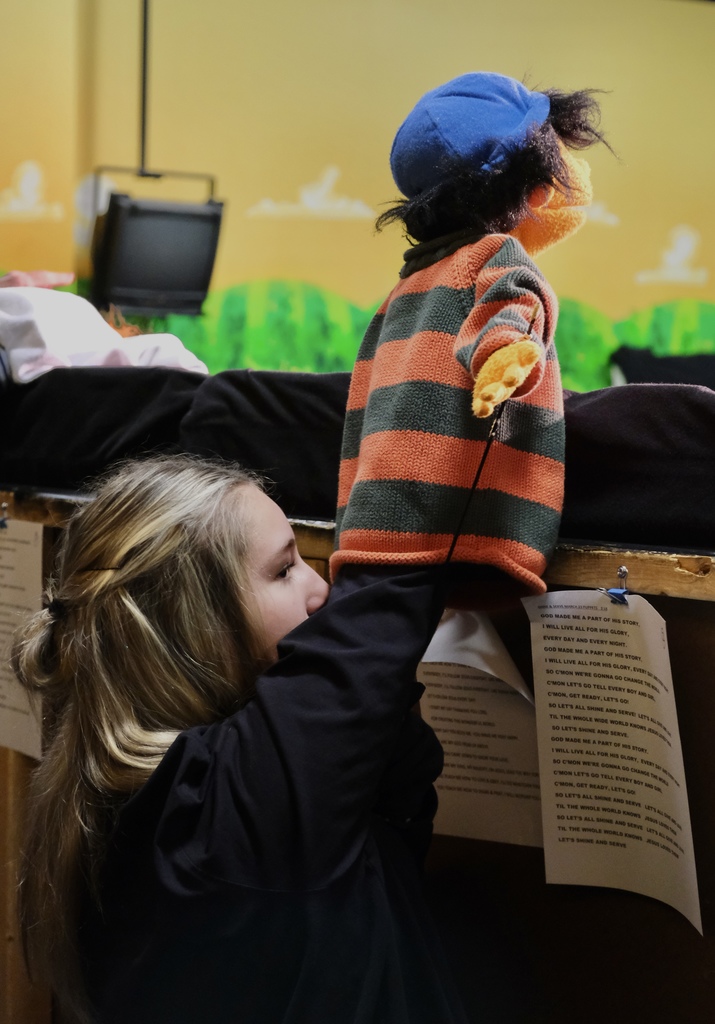 GCCS junior class visited Columbus State Community College and Otterbein University to gain insight into future opportunities! Go Eagles!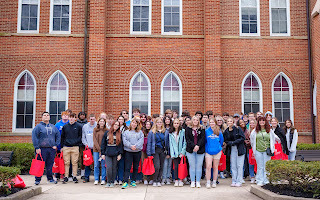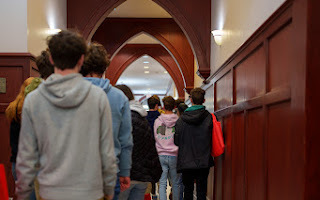 Grove City Christian School's Night of Fine Arts! Our students displayed their art, hosted a bake sale, and shared their musical skills with family and friends. We are pleased to present such wonderful talent from our students. 1 Peter 4:10 "Each of you should use whatever gift you have received to serve others, as faithful stewards of God's grace in its various forms."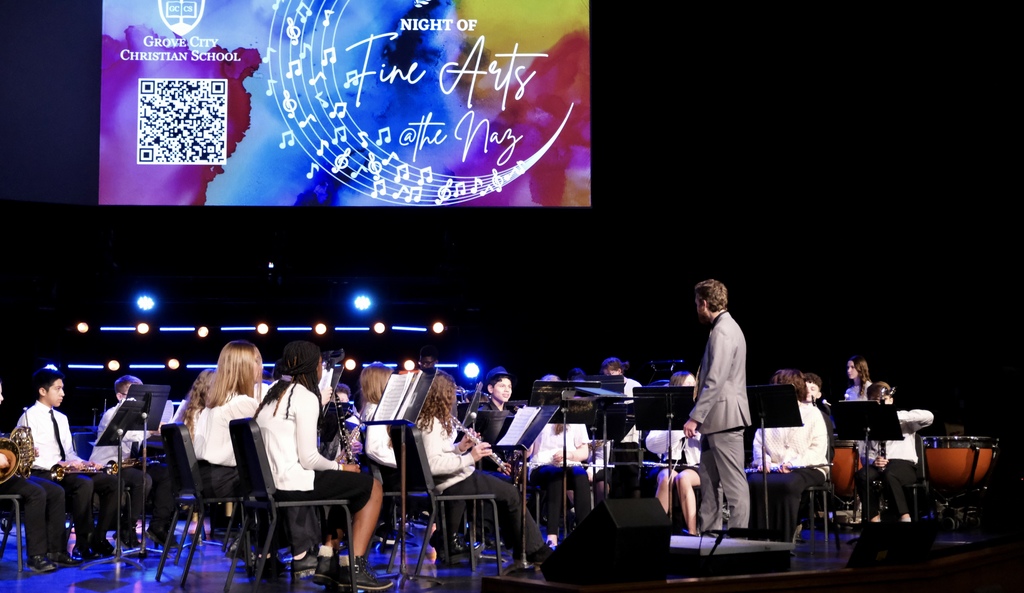 GCCS will host grades K-6 Daddy Daughter Dance on Saturday, April 1st from 4-6:00pm. Please join us for a special evening. Register by March 17th at
www.grovecitychristian.org/daddydaughter
or scan the QR code below.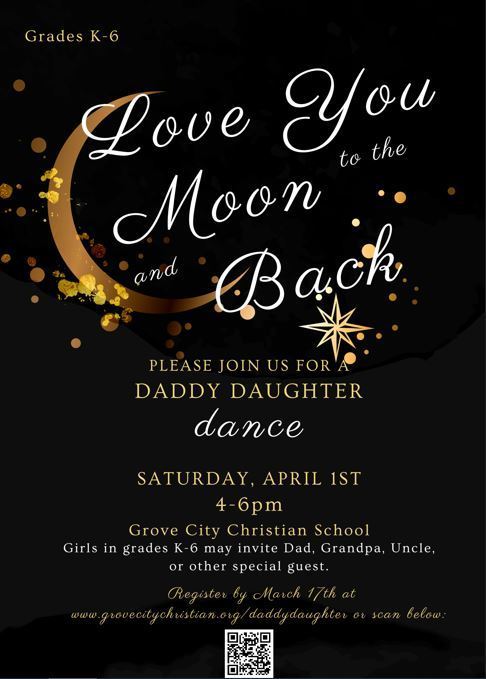 Grove City Christian School will hold its annual Night of Fine Arts this evening from 6:45- 9:00pm. Support our students as they portray their creativity and artistic ability throughout The Naz building! #goeagles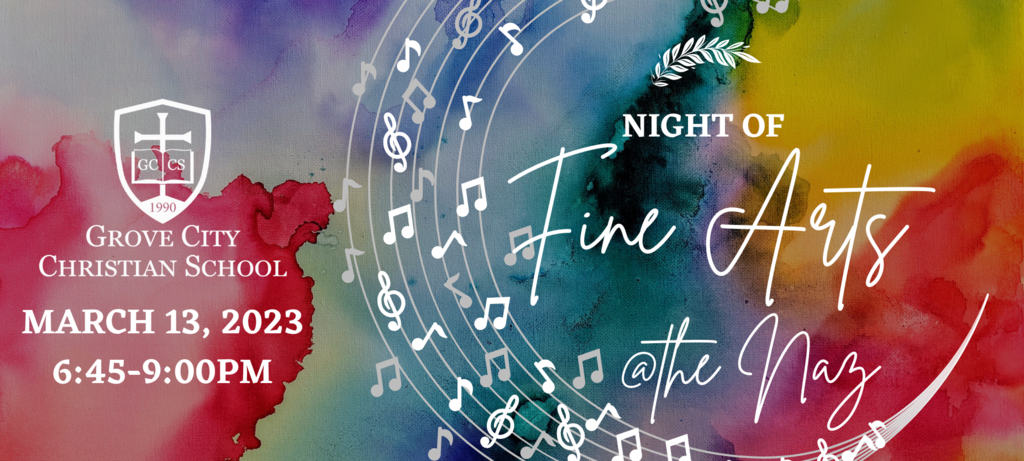 In honor of Tech Check week, GCCS students prioritize face-to-face interaction with one another through various games during Flex period.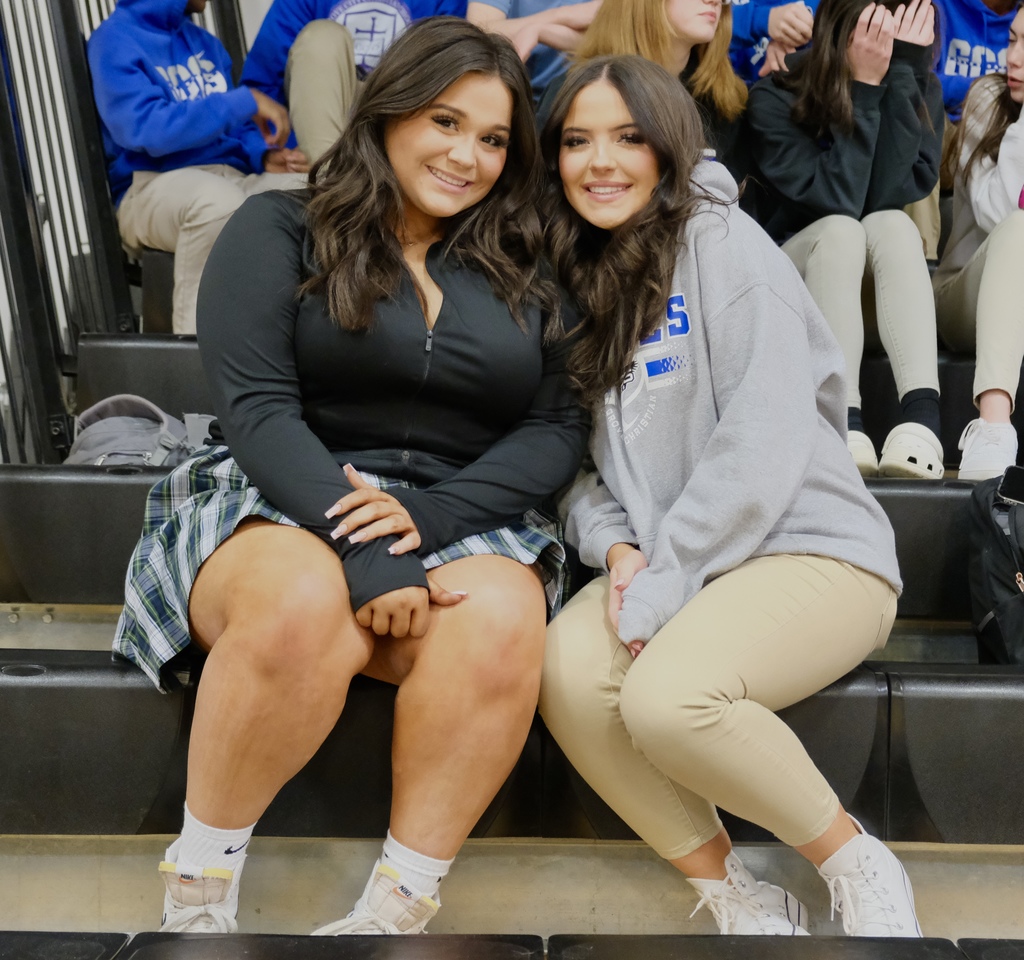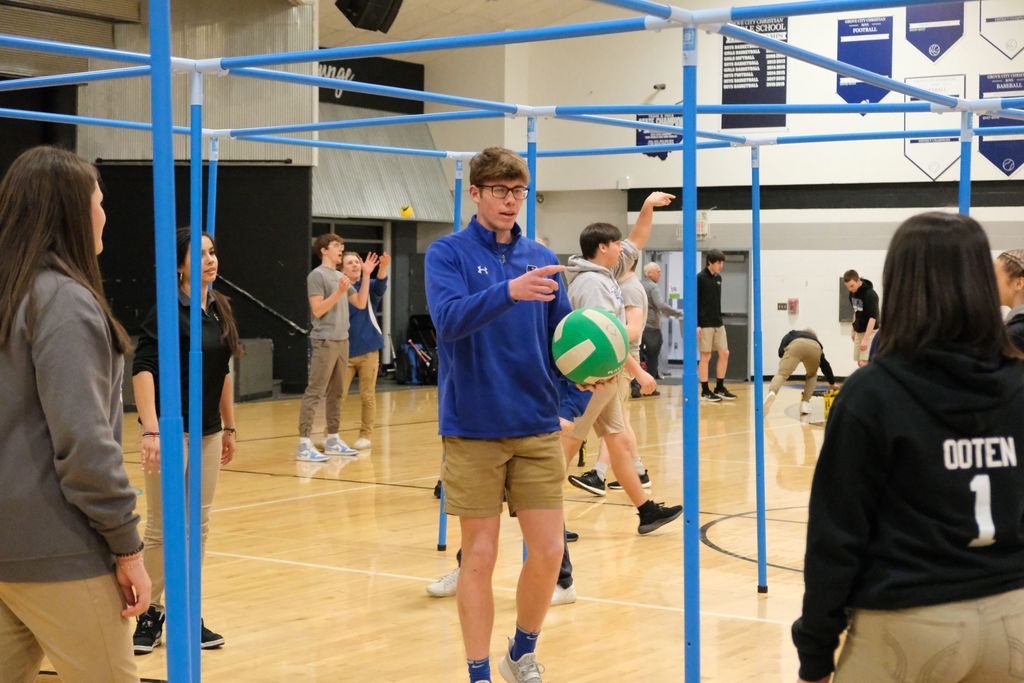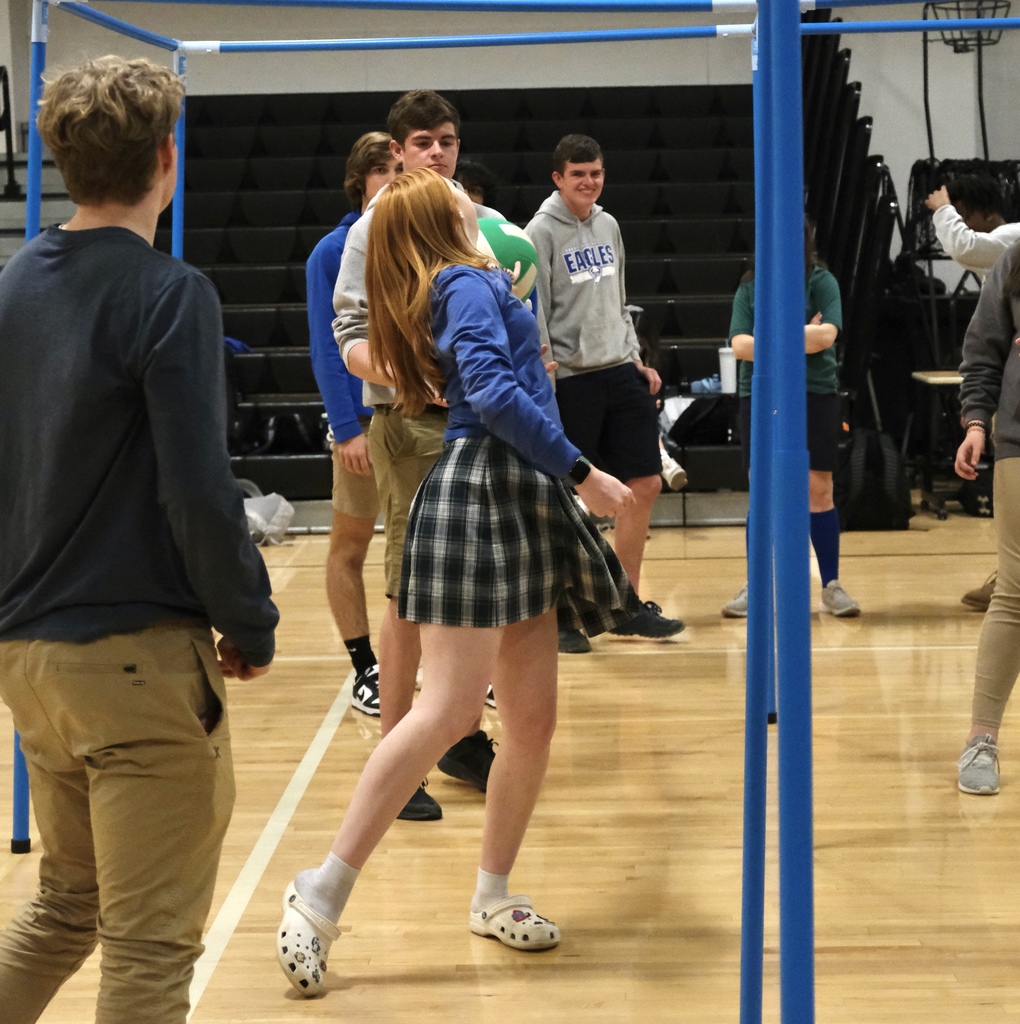 Tech Check week day five! "Look up" and notice that the people around us are important. Nurture your relationships and prioritize face to face interactions. To support this mission, we are asking students and staff to put their phones away for the day. Turn them off, put them away, and look up!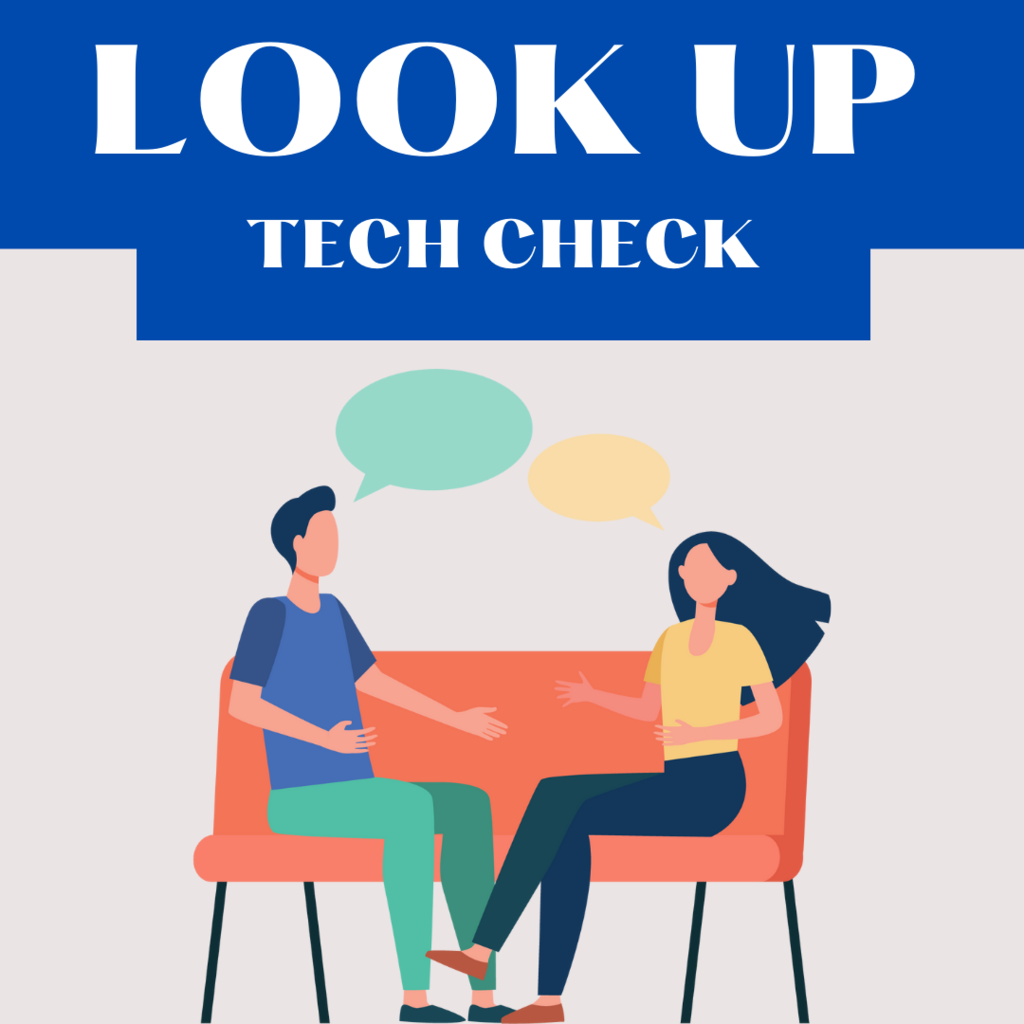 Grove City Christian School will hold its annual Night of Fine Arts, March 13th from 6:45- 9:00pm. Support our students as they portray their creativity and artistic ability throughout The Naz building! #goeagles!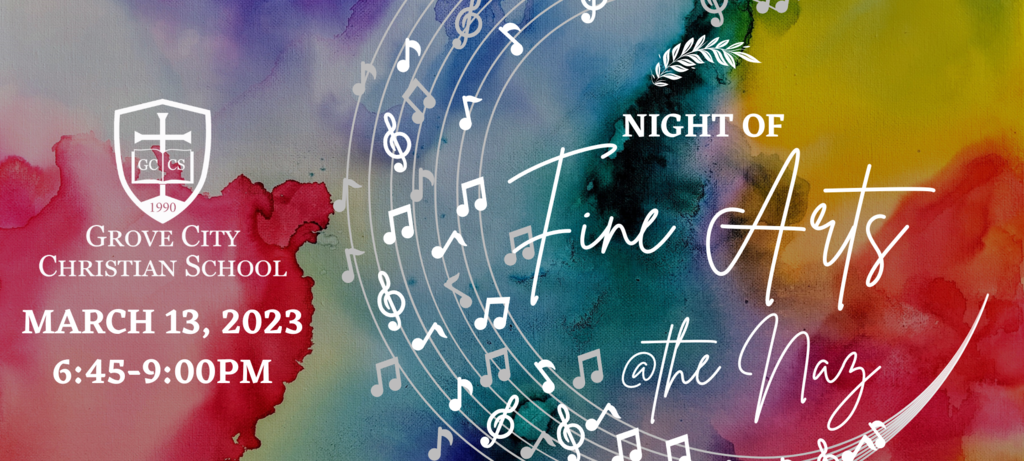 With Tech Check week in mind, GCCS students read the book "Unplugged", by Steve Antony. Through Antony's words, students are encouraged to "unplug" from their devices and cherish the beauty of nature and endless outdoor activities!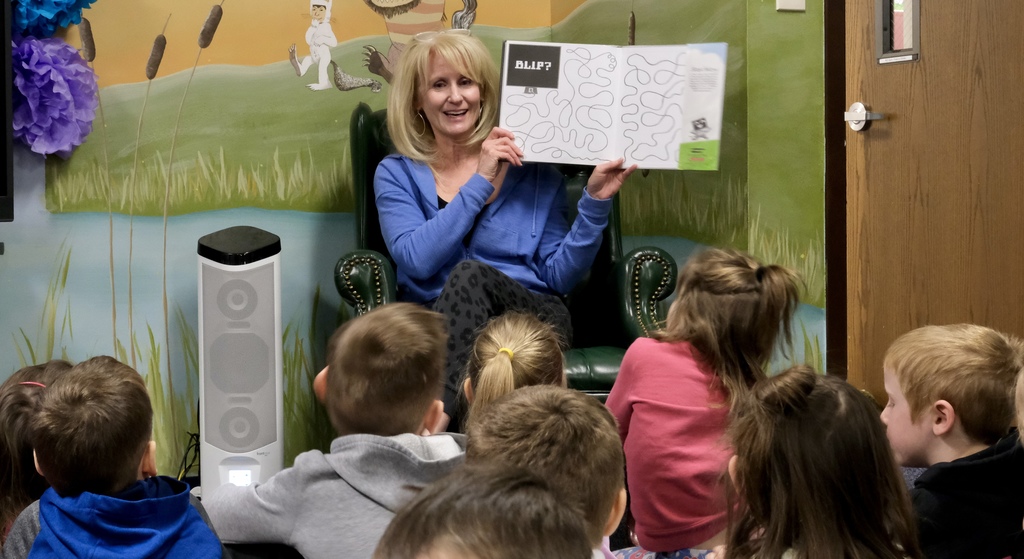 The Winter Sports Awards will take place this evening at 6:30pm at The Naz Café. Join us for desserts and celebration in honor of our GCCS athletes.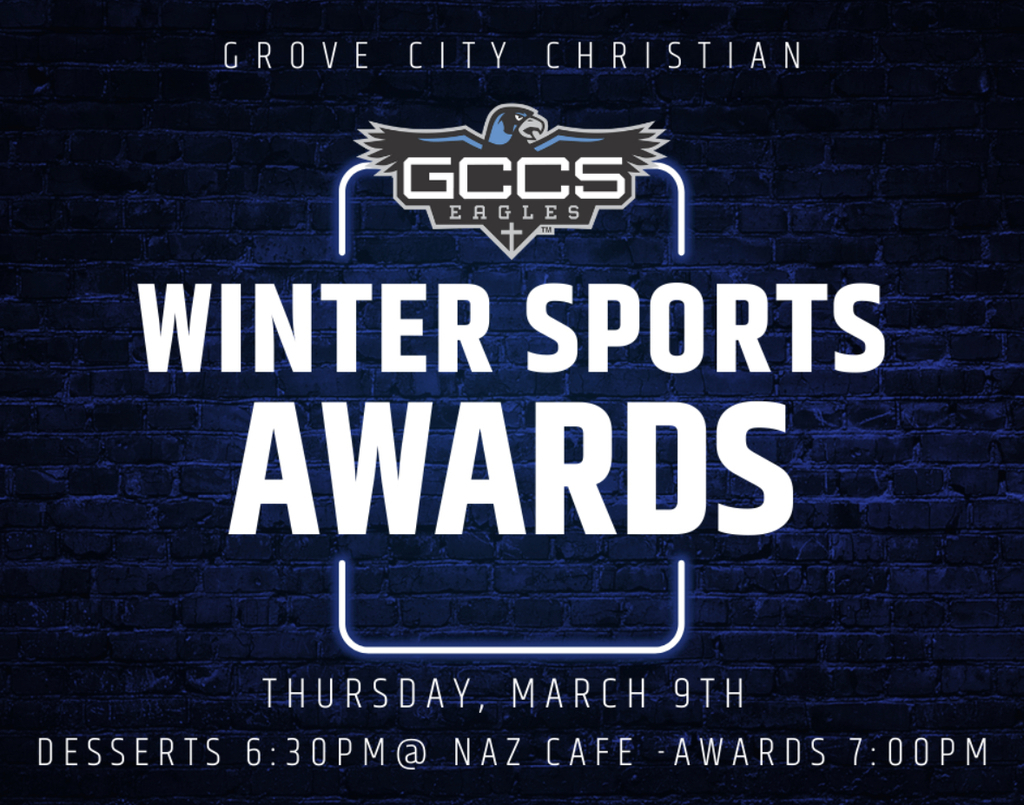 Tech Check Day 4 - "Look In". Your online presence is your personal responsibility. Will you use it to lift up or tear down?